(OR: WHAT I WISH I KNEW BEFORE….)
The Complete Guide to Working, Visiting, and Living in Japan
  Japan is the one of the most expensive countries on earth. In response to many questions that are repeated over and over (and over…) from people online and Usenet Newbies, here is a list of answers to some of the most common questions regarding visiting and living in Japan. Up to now there have been mountains of books from ivory-tower academics praising Japan to the skies, and websites about places to see, etc. but no real source of information on getting by here. The information here is current as of January 2012 but be aware that prices, regulations, exchange rates, etc. are always subject to change. Also be warned that while most procedures presented here are immutable, in some situations things may be decided on a case-by-case basis. The information has been divided into the following sections:
PART ONE
* The Flight Over, Customs/Immigration, and Visa Procedures
* Finding an Apartment and Getting Utilities
PART TWO
* Banking and Finance
* Health Insurance
* Mail
* Cars and Transport
PART THREE
* Customs and Going Home
* Tips, Links, and Feedback
PREPARATION AND THE FLIGHT OVER
The flight to Japan is VERY long and tiring — bring some aspirin and eye drops with you — you'll need them. Some ear-plugs, an eye-mask, and skin lotion can also help. Before your flight, sign up with a frequent flier program — many airlines have them, and eventually you can get free flights through them. If your final destination will be in a large or medium size city other than Tokyo or Osaka, you might consider flying via Seoul. If you have to do an overnight near Haneda or Narita Airport, there are inexpensive hotels close by. There's even a capsule hotel called 9 Hours in Narita Terminal 2 with overnight and day rates, and for just taking a shower. Domestic travel can be EXTREMELY expensive in Japan; check with your travel agent as well as Japan Air Lines and ANA's website for some special deals. For those just visiting Japan as a Temporary Visitor there are special air passes for those taking JAL or other One World carriers called a Yokoso/Visit Japan Fare. For taking any international carrier, there is ANA's Visit Japan Fare and JAL has its version, called a Welcome to Japan ticket. All of them have blackout dates but follow the international baggage rules and cost less than half the normal air fare. You must also have a round trip or onward ticket and the passes can only be bought outside of Japan before the start of the international trip. ANA also has an Experience Japan Fare with no blackout dates but 20kg total bag limit and no refund or date change possibility. JAL's clone of it is its Japan Explorer Pass. In more recent years there are also now discount carriers like Peach, Jetstar Japan, Vanilla Air, Skymark, Solaseed, Starflyer and Air-Do. Some have very cheap international routes to Korea, Taiwan, China, and beyond. Note however that these very low fares have low to no free bag allowance, and may have no refundability or date changes.
It may in fact be more convenient to use airlines as much as possible if you are carrying a ton of stuff since Japan's train system is not designed for people with heavy luggage. If you find you have just too much stuff for you to carry, look into luggage transport services in the Japanese airport, which can deliver your things anywhere in the country at a time you designate for a reasonable fee.
In many cases you are limited to 2 suitcases (usual max wt. 23kg or 50 lbs each, but your airline my vary) and one hand carry with a max limit of 115 cm (45 inches) (55x35x25cm) and 10 kg (I've never seen any hand carry actually getting weighed though). Excess baggage is charged at a piece-rate system, for example $25-60 extra if between 50-70lbs), or $110-150 per extra suitcase if not overweight or oversize. A small backpack is also allowable. Bringing very heavy or bulky bags may require your airline's approval first – be sure to see your airline's website. If taking multiple airlines, each may assess its own excess bag charges.
If you get a ticket allowing a prior seat assignment, or arrive at the airport check-in counter early enough, you may be able to choose a better seat. One of the best is the exit row behind the emergency door. This allows you to both stretch your legs and try and get some sleep. Then just pray you're not seated next to a screaming baby or obviously sick person sneezing their virus all over you the whole way there.
During the flight if you feel nature's call, it'd be smart to go before the meal is served since half the passengers rush for the lavatories the second they finish their last bite.
Also make sure you'll be dressed for the occasion. Japan's rainy season is usually from June to mid-July, and the summers are extremely sticky and humid. Bring lots of deodorant! Likewise typhoon season is mostly around August-Sept. and while infrequent, may disrupt or cancel transportation service for the day. The summer high temps can go up to 38C (100F) or so, and the winter temps can be as low as -2 or 3°C in the southern half of the country. It rarely snows any heavy amount except for the mountains, but the northern part usually has plenty of snow in the winter. Autumn is by far the best time to visit Japan, as far as the weather goes. For help on getting from Tokyo Narita Airport to the city, click here. From Kansai Int'l Airport, click here. Many newcomers to Tokyo Narita just assume they'll take a taxi to downtown Tokyo. DON'T. It's 66 km and will nearly cost you half your plane fare to get there. Take the 1000 yen bus, or if going to or near one of the expensive tourist hotels, there is the orange limousine bus (though it's the most expensive way). You could also take the train. From Narita the Keisei and Narita Express are 2 popular trains used into Tokyo. For using the latter, there is also a special discount round trip N'EX ticket (valid up to 14 days).

Jet Lag
Japan is 9 hours ahead of London, 17 hours ahead of California PST (16 ahead on PDT), and 1 hour behind Sydney, Australia. Generally jet lag hits hardest flying east, but largely depends on how many time zones you cross, the departure/arrival time, the flight length, and how much you can sleep during the flight. Usually the effects are sleeplessness at night or sleepiness during the day (even if you have a full night's sleep), but may also include malaise, loss of appetite, dehydration, headaches, mild dizziness, or even nausea. Some may also have nosebleeds for a few days because of the bone-dry air on the aircraft. (A saline nasal spray can help prevent and alleviate this). Taking melatonin at bedtime after arriving may help you put your body clock back in sync. It would be best to keep a light schedule for your first few days.
This is what you're going to feel like after 10 hours on a plane…..

If you're definitely coming to Japan for a long period, consider giving a limited power of attorney to someone you trust. This allows them to conduct financial transactions in your name for you.
Changing Money
Before you come to Japan, you might change a little money into yen (photo) to be safe, or more if you'll be arriving on a weekend or a national holiday. But if you are using US dollars or Euros, you'd be smart to buy yen once in Japan (in contrast, in Australia or the UK it is probably better to buy yen before arriving in Japan). Inside Japan they have a better exchange rate unless perhaps you are coming from an area with a lot of Japanese tourists or countries with a smaller economy than Japan. Buying yen in some countries can end up costing you from 6 yen from the newspaper rate to a whopping 30% commission! The Japanese airport bank may be a bit higher than the rest of Japan but could be better than where you are from (see their current rates here or from Mizuho Bank or TCS and decide for yourself). Your best bet is to get yen from your ATM card at Citibank or any of their ATMs which are open 24 hrs and are in major airports in Japan. You can also go to any Japanese post office or 7-11 in the country and get Japanese yen through ATM cards in the Plus or Cirrus networks, credit cards issued by Visa International, MasterCard International, American Express, Discover, and Diners Club, plus debit cards in the Visa Electron or Maestro networks and a few others. Aside from these however, other cards will be virtually useless in Japan. Traveler's Checks give a slightly better exchange rate than cash but often you are made to wait a long time to get them cashed.
Be aware also that if you are taking more than $10,000 from the US (and about the same from many other countries) you are required by law to declare it (for the US, do a search for FinCEN Form 105) and if you take more than 1 million yen into Japan you are required to declare it on the Japanese Customs form you'll get on the plane.
Bringing a Pet with You to Japan
There have been many requests for info on what needs to be done for taking a dog or cat to Japan. There's a new system and basically four steps to take, starting several months before your planned move. The first step is to have your pet fitted with a microchip for identification. Then if it's more than 90 days old, have it vaccinated against rabies with an inactivated vaccine, then given a booster shot more than 30 but less than 365 days later. Then there is a blood test at a Japanese approved lab that shows a serum antibody level of at least 0.5 IU/ml. At least 180 days but less than 2 years should have elapsed since the blood test upon your arrival in Japan; plus your pet should be given periodic booster shots, and not appear ill when it arrives. You are supposed to notify the Japanese Animal Quarantine Service at least 40 days prior to your arrival. More detailed info is provided by the Japanese Quarantine Office so read through it carefully. Also the number of cages per flight may be limited so it would be good to reserve a spot for your pet as soon as possible. People coming from a designated rabies-free area have a bit looser regulations, as well as animals of US military personnel. If you satisfy all the requirements, the quarantine time for your pet will be less than 12 hours — usually far less. But because there is no guarantee, if you try to make a same day connection to another Japanese city, there is a chance that you might miss your flight. If your pet must be quarantined, the costs are typically 2500-3000 yen per day for a private company to hold and feed your pet, which will be done at your port of entry, not your final destination. Unless you live a stone's throw away and can feed your friend yourself, the costs can grow quite high. NOTE: Failure to follow proper procedures could be financially disastrous since your pet will have to be quarantined up to 180 days.
Your airline may also have other regulations or surcharges such as cage type and weight, especially with regards to taking the pet with you in the cabin (PETC) or stowing it in the aircraft belly (AVIH), so be sure to contact them as early as possible before your flight. It may cost several hundred dollars to take your pet, plus some airlines have restrictions on taking pets in the summer and if you have multiple same day connections it may not be possible at all. For additional data or other animals, please check with the Japanese Embassy or nearest consulate, or the Japanese government's quarantine page. Be aware though that in Japan most apartment owners do NOT allow cats and dogs.
"Do I need a tourist visa to go to Japan?"
This depends on your nationality but those from English speaking or most European countries only need a passport valid for the next 90 days and a return ticket out of the country within that time. Full info is here. Also since November, 2007 every time a non-citizen enters Japan, getting fingerprinted and photographed is required.
"How do I get a work visa?"
To work full-time in Japan, you first need to have at least a Bachelor's degree in any field (or prove you have at least 10 years of experience in some industry), then find a company or school that agrees to hire you. You can apply for a visa in or out of Japan. Many people come to Japan on a 90 day landing permit (in many developed countries now, the "tourist visa" is outmoded–also the Japanese Immigration may ask to see your air ticket to show that you don't plan to illegally overstay your landing permit), find a company/school that will sponsor them for a visa, wait around 3 weeks to get a "Certificate of Eligibility", then get the work visa, which is typically valid for 1-3 years. If your landing permit expires before the visa is ready, you must leave the country to get the work visa. Most people fly to Korea for this. You can also get a Working Holiday Visa, if you're Canadian, British, Australian, New Zealander, or German (no, Americans are not eligible). Some can work legally in some field (entertainer, chef, etc.) without a college degree but the rule of thumb is for a "specialist in humanities/international affairs" type of qualification, the government requires some type of Bachelor's degree. One can also enroll in a language, martial arts, or other accredited school and get a student visa which allows you to work up to 28 hrs/week legally (there is a separate form from Immigration you'll need to fill out). To get a student visa however, many times the Immigration Dept. will demand that you have at least one million yen in a Japanese bank account, and to see your college diploma (the real one or certified copy, no photocopies). In either case, you will need a guarantor for your visa — usually your company/school can act as one for you; if they won't, you'll need someone (often they'll demand he be a Japanese man) with a stable job and salary who'll be one for you. Your new cute girlfriend or that cool dude you hang out with will not be acceptable.
The only other viable legal options to work in Japan are through a spouse visa by marrying a Japanese, or a dependent visa by being married to a foreigner in Japan who is legally working full time.
If you think you'll be traveling a lot around the country to look for work or go sightseeing, an excellent idea may be to get a Japan Rail Pass which allows you to go on any JR route in the country for one price paid up front. Many cheaper regional rail passes also exist. You can get the pass cheaper before going to Japan (but from Mar 2017 you can get it in Japan at bigger airports and major train stations, costing around 15% more) and it's also good for the bullet trains (except the fastest like the Nozomi or Mizuho). The price may look high but transportation in general is high in Japan and you can see the costs you'll otherwise have to pay on the Hyperdia rail fare calculator. If you are only staying in one area or traveling very slowly, then a regional pass or series of them make be better, and most may be purchased after arriving in Japan, plus (given some restrictions) multiple passes can be bought. Check the options in the JR Group companies at the bottom of the rail pass page.
Watch out for peak travel periods as well — the start/end of the year, August, and "Golden Week" (the end of April and the first week of May) are usually jammed with passengers and prices for air fare and hotels may be double or worse.
For those of you considering teaching English in Japan (EFL, or sometimes called ESL), please refer to Secrets on Teaching English in Japan. The links list at the bottom also have a lot of useful information.
Registering With the Japanese Government
If you stay more than 90 days in Japan you are required to register with the Japanese government and carry a Residence Card (Zairyu Card). Japan changed its system somewhat in July 2012, but the card system is essentially the same. The registration card however now has more data, including biometric data on it, and you need to register at a government office with 14 days of moving into your residence. When you first enter Japan on a medium/long term visa, you will be given a residence card at your port of entry that you need to take to your local government office. If you change your residence you must get a certificate of moving out (Tenshutsu shomeisho) that you need to submit to your new local government office. Noteworthy changes are that now you are listed like Japanese are, as a basic resident (juminhyo). Also changed is the re-entry system for leaving Japan and coming back. Long a thorn in the side of long-term residents, a 3000 yen charge for leaving and returning to Japan (or 6000 yen for multiple entries) was changed to a free "special re-entry permit" if returning within a year from departure (or before your current registration expires, whichever is earlier). The maximum status of residence was also raised to five years from three, but for a "College Student" the maximum period of stay is 4 years and 3 months. You must carry your residence card with you at all times (unless you are 15 year old or under) and present it to any policeman or immigration officer who requests to see it. Failure to do so may result in a trip to jail or a stiff fine. Legal permanent residents must apply for the new residence card within 3 years from July 2012.
For more detailed information see the Immigration Bureau Page as well as Basic Resident Registration Act info and the MIC Leaflet.
Also from October 2015, Japanese citizens as well as foreigners living in Japan more than 3 months will receive a 12 digit Social Security and Tax Number, nicknamed "My Number", to be used for social security administration, taxation, and disaster response.
When leaving the country for good you need to surrender the card to the immigration officer at the airport/seaport.
"Should I bring my TV/stereo/computer, etc.?"
A laptop/tablet is good, if you need it. The others, you had better leave behind. Why? 1-They might break along the way, and 2-The broadcast frequencies in Japan are different. AM Radio is the same, but FM is only 76-90 MHz. TV frequencies are different as well — and the US and other country digital broadcasts are not the same. Besides, your suitcase space is precious and you can get a used TV in Japan cheaply. Commercial DVDs sent to you in Japan may not work perfectly either if your player is made for a different DVD Zone. One way around this is a Codefree DVD Player. It's also possible to make excellent code-free copies of your DVDs through programs like DVDFab HD Decrypter, or a combo of AnyDVD with either 1Click dvd copy, or DVD Shrink and Img Burn. Download.com has some others, or you can rip it to your PC hard drive through programs like AnyDVD or DVDIdle Pro. All DVD recorders and media in Japan appear to use -R/RW only, however. Having a computer with a high speed net connection can be quite a delight though for sending pictures, nearly free phone calls on Skype or Dingtone etc, chatting, hearing radio from back home or seeing the news whenever you want. It's also possible to watch a large variety of television through sites like Boxee, or Hulu. Many new shows are on the network sites themselves, but geoblocked for users outside America, the UK, etc. This block is easily circumvented by free tools like Hotspot Shield, Tunnel Bear or proXPN, or some pay services like Strong VPN, Faceless, HMA, IP Vanish, Air VPN, Personal VPN, and many others. The Epic Privacy browser is based on Google's Chrome and also has a free VPN built in.

A few other important items on bringing a computer with a non-Japanese OS. If you get Japanese software or hardware (with Japanese software to install the drivers) it may or may not function properly, and all the dialog windows may look like garbage. (Conversely, depending on the program and the OS, some complex English programs on a Japanese OS may not work either). You can change to a Japanese OS, or you can install both on the same machine through programs like Partition Wizard or PowerDesk Pro. Coming from North America, electricity probably won't be a problem; but for sensitive devices it may be wise to buy an electrical transformer, widely available in electronics districts like Akihabara in Tokyo, Nihonbashi in Osaka, or larger retail chain stores like Bic Camera. If your country uses 220-40 volts and the device can't handle the difference in current, a transformer is a must.
In terms of prices, these days many Japanese products are not really cheaper than in North America, but still may be a bargain compared to Europe. If you buy something in Japan, the manual may only be in Japanese, and the warranty only good in Japan. Buying international models solves those problems but then there are far less savings. You may also need to spend even more for accessories, like software and cables to hook up a digital camera or camcorder to a computer, whereas elsewhere they may be included.
If you are in some isolated area, you can still shop at stores in the cheaper electronics districts online at Kakaku.com. You will need a Japanese friend to help if you can't understand Japanese well enough though.
If you're going to be here a while, bringing a phone with answering machine and (yes, still common in Japan) maybe a fax machine (all very pricey in Japan) would be a good idea, but cordless phones in Japan use different frequencies, so bringing one to Japan might cause interference and land you in trouble. Japanese still send lots of faxes, and if you think you might be needing to send or receive them, you might look into doing it through e-mail. The Japanese cell phone system is unique and incompatible with other systems (but at the airport you can rent a sim card for your 3G phone and then use it. Three examples are Softbank, B-Mobile and NTT. A basic sim card costs a few hundred yen per day and are for calling only (domestic 100 yen/min, incoming free). Ones with unlimited data cost about 1500 yen per day. Another option is a disposable sim card, such as by econnect or umobile, but you can only use it for data and not voice calls.
If your phone is not unlocked however, you may need an unlock code when you insert the new sim card. Your provider can help or you can try this site. As a tourist in Japan you can't legally buy a new sim card or cell phone plan. Japan also has no GSM network, so if your phone only has that you are out of luck. Using your phone for calls and text is one thing, but for data it can get expensive quickly (still better than roaming charges to your company back home though). Watch out for data roaming charges or you could get stuck with a bill of several hundred dollars or worse. There are now several companies you can rent phones, sim cards, and w-fi units from, including not just the big ones Softbank and NTT's DoCoMo, but also B-mobile, Pupuru, eConnect, Mobal, Global Advanced Comm, Rentafone, Ninja WiFi, Sakura Mobile, Japan Wireless, Blank Wi-Fi, Japan Wi-Fi Buddy, U-Mobile and Japan Wi-Fi. All the wi-fi rentals essentially use the same networks to connect, so availability is more or less comparable. Be sure however to check daily data limits and factor in any delivery charges. Choose the price and plan that suits you best. Note that just getting one at the airport may be far more expensive than reserving a unit online ahead of time.
For those in Japan looking for a free WiFi hotspot, you may be in for a shock – there are comparatively few. Starbucks now offers free wi-fi (although you have to register and set it up ahead of time), but other places like McDonalds that have the wi-fi service often require a paid contract with a paid service like Wi2 or a Japanese cell phone provider. You may be able to find one though at some hotels or on a site like Freespot. Another free option is 7-Spot at participating 7-11s (also Denny's, Denny's, Ito-Yokado Supermarkets, Seibu, and Sogo Department stores), as well as Japan Free Wi-Fi. Also, if you are a member of FON, you can access Japan's livedoor access points for free. One person collected a list of places in Japan in 2008, and is probably mostly still reliable. NTT East also offers a free 14 day wi-fi service for the northern half of the country, and JR West provides a free 8 day wi-fi connection at major stations (prior registration required). Many cities, subways, and other rail lines are also starting to offer free wi-fi (with a large influx of tourists for the 2020 Olympics in mind). For example, Nagoya, Kyoto, Hiroshima, Fukuoka, and various points in Kyushu. If you do find a hot spot, be aware that it may not be truly secure and your passwords or financial info could be compromised. Do not expect fast service with the freebies, however.

"Will my electric appliances work in Japan?" — Voltage and TV Broadcasts
In Japan, the whole country runs on 100V, with the northern half of the nation (i.e. north of the Oi River, which includes Tokyo) on 50Hz, and the southern half on 60Hz (same as in North America). If you're from the US/Canada most electric gadgets will work fine, but things like quartz clocks on 50Hz will go nuts. Some ex-pats also say that items with electric motors on 50Hz will run slower, and not run normally when you take it home. This may or may not affect you. Also, if your hair dryer or other device runs at over 1500 watts, then you might trip the circuit breaker in Japan. For sensitive items, buying a Japanese surge protector and Uninterruptable Power Supply might be well worth the money. Another possible glitch is the plug — while generally the same as those used in North America, some Japanese outlets may not allow you to put in polarized or 3 prong plugs. (Cheap adapters do exist however). For TV, Japan uses the NTSC (not PAL) broadcast, like North America, Korea, and the Philippines. If you have family/friends from Europe or Australia send you a disc, you won't be able to watch it unless it has a PAL to NTSC conversion. DVDs made on home DVD recorders should play fine, but retail movies may not play if they're from a different DVD zone – in which case you need to rip it to your computer hard drive or copy it without the junk, as noted above.
Many TVs and recorders can play bilingual broadcasts and some have Japanese satellite tuners. These days many, but not all, western movies and shows are shown in both Japanese and another language (almost always English). And the English tracks are not censored to death to protect your dainty ears. Unfortunately, while you may be used to 500 satellite channels back home, there is a terrible dearth of channels in Japan. Cable and satellite broadcasts are changing this, if you are lucky enough to be in an area that gets it, but if you think Japan is totally "high-tech", you may be in for a rude awakening. There are 3 large subscription services if you are interested, Wowow, Sky Perfect TV, and Hikari TV.
Dealing with Mr. NHK
Like in the UK, you are required to pay the government if you have a television. However, there are no real fines if you refuse to pay. Sooner or later you will find an old guy from the Japanese government channel NHK knocking at your door and asking if you have a TV. Say no and he'll go away for a while. Say yes and he will order you to pay. Over and over again. Even if you say you never watch NHK because it's made for insomniacs who don't respond to strong drugs, or never even turn on the tube at all, he'll demand your money. And having a satellite dish hanging out on your balcony is a dead giveaway. One way around this is to live in a building where the building has the dish, and you just plug in your "broadcast satellite (BS) tuner" from inside your room.
"How much can I take through customs?"
These are the current Customs Allowances for Nothing to Declare:
Alcohol: 3 bottles up to 760ml each.

Tobacco: 400 cigarettes, or 100 cigars, or 500g other tobacco products

Perfume: 2 oz.

Money: 1 million yen worth (regardless of form or currency)

Others: Up to 200,000 yen value (items under 10,000 yen aren't counted)

When exceeding these limits, the following duties as of April, 2011 apply:

Whiskey/Brandy (per liter): 500 yen

Gin, vodka, rum, and other hard liquors (per liter): 400 yen

Other distilled alcohol (per liter): 300 yen

Wine/Beer (750ml): 200 yen per liter

Cigarettes: 11 yen per cigarette

Others: 15% of price
For Japanese Customs, their primary focus will be on anyone bringing in drugs or porn.
Unless you enjoy seeing a jail cell and then deportation, bringing in illegal drugs is not a good idea. To them, carrying "just a joint" is the same as bringing a ton of cocaine. There are also strict prohibitions on bring in several prescription medications (especially narcotics and psychtropics). You may need Japanese government approval before you leave, called a Yakkan Shomei.
Your treatment at customs will largely depend on several factors —
The personality and mood of the customs officer that day,

How busy it is

Your nationality and flight origin

Your sex and appearance

Your attitude. If you come up looking like a Woodstock Refugee or gangbanger you may have a full body and luggage search, likewise if you come off with an attitude.
Most of the time you can get through Customs without a big hassle if you look and act normal. There are those that get more scrutiny though – a male, not female (they'll never admit it, but in practice it is true), a single traveler gets a lot more scrutiny than someone with a spouse and kid, someone young or even who just looks young, and when something doesn't add up like maxing out the airline weight limit when you tell them you're coming for just a week (if you're bringing in stuff for family or friends in Japan, that means you).
If you are put under the microscope (again), remember to keep calm and remain polite. Blowing your top and throwing a tantrum will not help you.
There is still a group of people who even though they are clean and not wrongdoers, still ends up getting picked on by Customs (in spite of being told you're chosen "at random"). If you're in this group, there are a few things that might speed you through. Some are not what you'd expect.
Some tips:
* Try to avoid being last through Customs. If there are people waiting behind you, you're likely to get through faster.
* Bringing something to pay a duty on (like a 4th bottle of wine) might get you through faster too. There are often fewer people in the "Something to Declare" line, and if you go there it shows from the beginning you're trying to be honest.
* Go to the line with the older male officer. You might think that charming the young, pretty female officer will be easier – not necessarily. In fact it might be a lot worse – particularly if their superior is around, they may try to be extra strict to prove their chops. The older and more experienced officers don't need to prove anything and have a lot more latitude. Again, not official policy, but reality in practice.
If you have a lot of stuff and know where you are going, it is also possible to have your things shipped from the airport to your destination by a transport service called takkyubin. Look for such companies like Yamato, Nippon Express, and Nittsu. Cost is around 1700-2500 yen per suitcase depending on where in Japan it's going and the size/weight. Delivery time is overnight to two days. Baggage storage is also available (Narita services).
APARTMENT, UTILITIES, AND PHONE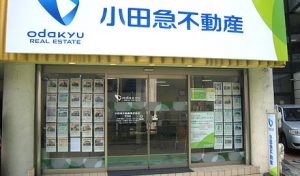 Japan is a country about the size of California (and about 70% of that is mountainous), yet has a population of about 127 million (about 40% of the US population). 25% of the population live in the Tokyo area (Kanto) and over 50% of the population live between the Osaka area (Kansai) and Kanto. As soon as you arrive, you'll be faced with the next big challenge if you plan to stay here: finding a place to live. When you come to Japan you should bring at least US$5,000, and a few thousand more for emergencies if you need to get your own place in a big city like Tokyo or Osaka (where most of the jobs are).
"What?!! If I had that much money I wouldn't even go to Japan!!"
Stay home then.
Moving to Japan isn't cheap, and living here certainly isn't. If the school/company you'll work for already has an apartment/dorm set up, you're in luck — this'll save you from a big hassle, but you won't be able to choose where you live. If not, you're on your own. Apartments in Japan are found through real-estate agents (fudosan). Many have ads of available apartments pasted on their windows, and magazines for apartment-seekers exist as well.
For your first few nights, you may need to stay in a hotel, youth hostel or "guest house". For hotels, you have 4 cheaper options — a "Love Hotel", a capsule hotel, a Ryokan, and a Business Hotel. A business hotel is the most straightforward — it is just a spartan hotel with your own room. Toyoko Inn, Super Hotel, and Comfort Inn are 3 nationwide chains that are generally quiet, clean, reasonably cheap, and even provide breakfast. A ryokan, or Japanese inn, may be cheaper though and you may or may not have your own room. Hygiene also varies. Youth hostels and guest houses are a cheap alternative but privacy is often lacking. That said, staying in one can be fun and you can pick up a lot of good info from others there. Availability can be a big problem though. A capsule hotel is perhaps the cheapest with a coffin sized room for you to sleep in. There may be a sauna in the hotel also. However, most if not all these hotels are for men only. The last option, the love hotel, is a hotel you can use for a few hours or a full night, for obvious reasons. See the Japan Photo Gallery for more info.
Afterward, you'll probably end up in your own apartment, a "weekly manshon", or a "guest house". Weekly manshon are like apartments or small condos you rent on a weekly basis — they are cheaper than a hotel but more expensive than a regular apartment. They may provide a temporary home but will drain your financial reserves if you stay too long. The guest house is like a college dormitory and can be fun and informative also. You can also escape the huge fees of moving into an apartment until you earn enough money; on the flip side, they're only available in the largest cities, and security of your items may be an issue. Costs range from 40,000 yen a month and up. There are also a few places where you can rent a monthly apartment without most of the commissions and fees, but most are in the Tokyo area.

For looking for housing, see the links at the bottom, or try The Japan Times, or regional ex-pat magazines.
Apartment Hunting
When choosing an apartment a few things to consider are: How close it is to a bus or train station? How close it is to a supermarket, post office, restaurant or laundromat? Is it on a busy street? (Many motorcycle gangs called "bosozoku" love blowing your eardrums out at all hours of the night by revving their engines). Is it near a hostess-bar ("sunakku")? Then I hope you like the drunken wails of old men who actually think they can sing. Is the place old? Then you might have lots of roaches in the summer who want to party with you. Is it on a slope? Japanese bicycle brakes will make your ears bleed. Is there any building construction going on in the area? Can you adapt to the Japanese toilet? Does the place face south where more sun shines in? Does the building already have an internet cable connection, or DSL, and a building satellite dish? Is the place smaller than your closet back home? Can you afford it? These are some things to think over carefully.
Rooms are measured according to how many tatami mats fit into it. A tatami mat (-jo) is 1.8m x 90cm, and a typical room has 6-jo, or about 10 square meters (108 sq. ft.). A 1K apt. has one 6-jo room, 1DK has that plus a kitchen room, 1LDK has that plus a living room. Other apartments have 2DK which means 2 6-jo rooms and kitchen room, etc. A small one-person apt. in Tokyo can easily cost over $800/month in rent excluding utilities. Your next hurdle is finding a fudosan which will actually serve you. Some fudosan refuse foreigners, or drag their feet and make excuses until you go away. At this point screaming about discrimination and "My Rights" until your face turns purple won't help you. In many cases it's actually the landlord who doesn't want you, not the fudosan. Assuming you find a fudosan that'll help you, most will show you whatever places they have open for no fee — you only pay if you decide to move in.
Now comes the sticker shock: in most places, before you can move in, you have to pay your first months rent, an amount of one month's rent as commission to the fudosan, 2 months' worth as a deposit (shikikin), and 2 months' worth to show your deep thanks (read: BRIBE) called "reikin". Some contracts have time limits and then stick you with a renewal fee. When you leave, if your place is in pristine condition you might get some of your deposit back, in many cases you'll get little or none at all. In the Tokyo area at least, there are a few companies where you can avoid some of the rip off charges, like UR Housing, as well as Tokyo Roomfinder, Tokyo City Apartments, and Leo Palace. For the majority of cases, to get the apartment you'll also need a guarantor (see section on visa guarantor). It can be the same person who guarantees your visa or someone else. To sign the contract you may be asked to use a personal name stamp (called "inkan" or "hanko") You can have one carved up for you at a shop that deals in them for around 2000 yen or so. Both you and the fudosan should receive a copy of the contract. Read through or have every provision carefully explained to you before you sign. And before you sign, make sure you note down whatever wear & tear/damage is in the apartment first and have that acknowledged in the contract or else YOU might be paying for it when you move out.
If you change apartments, some owners require at least a one-month advance notice or you may have to pay a penalty.
While each place is run differently, you can read this good sample of typical rules and living guide. It is important for you to sort your garbage and dispose of it properly (burnable, recycle items, etc). This is one point that foriegners often have trouble with, so to avoid problems, get this routine down as soon as you can.
Setting up your apartment — Utilities
So now you're in your new place, nearly broke, and tired after moving lots of stuff. What's next? Getting your utilities installed — the phone, electricity, water, gas. Your fudosan can help you in getting some of these items taken care of quickly. First the electricity — on the circuit breaker there should be a post card with the last meter reading, the last person living there, etc. Use this tag as your application for your electricity. Fill it out and mail it or take it to your electric company. For water, notify your local waterworks bureau in your district (ku). Do the same for your local gas company but first make sure there are no abnormalities in your gas equipment.
The telephone is a little more complicated. First you need to get a "subscription right". You can buy one straight from NTT, or a broker or another individual can sell you theirs for less. Another option is renting phone service from a separate company, but in that case you might not be able to make international calls. A subscription right from NTT costs about 37,800 yen — you'll need an ID to apply. On top of that are installation charges, which if the phone wiring already exists will cost 2,000 yen (+8% consumption tax). To sell your subscription right to another, you need your ID, the other party's ID, and have to pay 840 yen. Phone options include: caller ID, call forwarding, crank call blocking, call-waiting: 315 yen, etc. For more info see the websites of NTT East or NTT West, or dial 0120-019116, then push 1 for a voice message or 2 for receiving a fax. As mentioned earlier, bringing your own phone/answering machine to Japan would be a good money-saving idea.
The basic fee for your phone bill will be about 1520-1785 yen before you make any phone calls.
The costs (rounded off with tax included) for phone calls from a residence are:
Area Daytime Evening* Late Night
8 a.m.-7 p.m. 7 p.m.-11 p.m. 11 p.m.-8 a.m.
Local Calls: approx. ¥9 3 min. 4 min.
In-Prefecture Long-Distance Calls: ¥10.5
Adjacent Area 90 sec. 2 min.
Up to 20 km
20-60 km 1 min. 75 sec. 90 sec.
Over 60 km 45 sec. 1 min. 90 sec.
*For weekends and holidays, apply the evening rates within your prefecture.
NOTE: The prices are different for pay phones, which are below. To see how the various types work, go to the Photo Gallery.
Call duration for ¥10 (tax included) from a public telephone (In-Prefecture)
Area Daytime Evening* Late Night
8 a.m.-7 p.m. 7 p.m.-11 p.m. 11 p.m.-8 a.m.
Local Calls 60 sec. 80 sec.
In-Prefecture Long-Distance Calls Adjacent Area 42.5 sec. 55 sec.
Up to 20 km
30 km 28.5 sec. 38 sec.
40 km 23 sec. 28 sec.
60 km 17 sec. 21 sec.
80 km 12.5 sec. 16.5 sec. 18 sec.
100 km 11 sec.
160 km 9 sec. 15 sec. 16.5 sec.
Over 160 km 8.5 sec. 12.5 sec. 14 sec.
*For weekends and holidays, apply the evening rates.
Cheaper companies for domestic long distance calls in Japan also exist, such as Daini Denden (Tel. 0120-11-0077), Japan Telecom (Tel. 0120-0088-82) and Nippon Kosoku Tsushin (Tel. 0120-03-0070). Another option in making calls through the internet (VoIP) and costs can be far less and can include ISP and TV services. One company that offers it if you have a fibre optic lined installed is Au and another is NTT's Flet's Hikari. Smartphones can even do VoIP for free through apps like Viber or KakaoTalk. If you have high speed internet, for calling the US or Canada a Magic Jack might save you some money.
"How can I get on the Internet in Japan?"
If you want a separate provider, there are many net providers in Japan, with many different rate plans. Japan has some of the highest internet speeds available for consumers in the world, with up to 100 Mbps level fiber optic cable and 25 Mbps DSL connections in major and medium sized cities, suburbs, and some smaller cities and towns. Since 2008 cable has overtaken DSL and can be used for as little as 2000 to 4000 yen per month. Many also have bundled plans that include VoIP and other services. Most Japanese homes have net access yet Japanese often use the net more through their cell phones. Some of the biggest ISPs are Asahi, OCN, Au, Biglobe, So-net, IIJ, and Rakuten. One of the newer methods is a portable router like Wimax2+, which allows a maximum download speed of 220 mbs. Speeds may vary depending on if you are in an isolated location. Many net provider services run on one or two year contracts. For those only looking for a quick temporary connection there are free ISPs, Live Door, with access points in most major Japanese cities. For those in the sticks that are stuck with dialup, there is also an NTT service called Telehodai, which allows you to call up to 2 local numbers (like an ISP) from 11 PM to 8 AM and not be charged per minute. This is extremely nice if you like listening to radio broadcasts or news from home through iTunes or RealAudio, or chatting with others for hours on end. Cost of this service is 1800 yen a month plus tax. Unfortunately, they only offer this service when you should be asleep.
Cellular Phones
In Japan for the cellular phones, prices and functions vary — and can include net surfing, cameras, e-mail, texting, TVs, music players, debit card functions, train or subway passes, games, and even GPS navigation like in cars. There are several companies to choose from, but the largest are NTT, Softbank, Au, and Willcom. Prices for the basic phone can vary widely though, and the phone charges may be comparable to calling long distance on a land line. In Japan, the caller assumes all the charges — if you never make any calls you'd only have to pay the monthly contract fee. If you buy a phone you also have to buy a contract with it, usually good for 2 years although a monthly contract type also exists. Tourists are unable to sign for such a contract however, only Japanese citizens or foreigners with a alien registration card and a Japanese bank account are accepted.
It is also possible to rent a cell phone for a short period. There are some companies that allow you to just pick up a cell phone at the airport, or receive it through the mail. Another option is buying a handset and using pre-paid cards from such brands as NTT Docomo, Softbank, and AU. Costs typically run from 6000 yen for the phone and up, making calls are about 80 yen per minute (the contract type phone plans are about 40 yen per minute), and you can buy more time at a convenience store. You'll need to give some sort of ID which will be copied, and phone cards for 3000 or 5000 yen are valid for 60 days from activation. You can receive unlimited calls at no charge for another 365 days as long as the account is valid. The phones have a color screen, and can also use the Short Message Service (SMS) and send e-mail. If you want more freedom though, no seller will give you an unrestricted phone without a credit card and/or a deposit.
"I Want My Mommy!!"
Long ago, as soon as you got off the plane in Japan, you'd be bombarded by cute ads from the international phone companies about how cheap they are. While not as bad as they used to be, and now offering better rates if you sign up with their international call programs, as a newcomer to Japan you can take advantage of the latest developments that old-timers needed when they first came — the prepaid cards, VOIP, Skype, and callback companies. You can buy the prepaid cards at major convenience stores. With the callback company, you dial a number and let it ring, hang up without being charged by the Japanese companies, then they dial you back and give you a ring tone you then dial your friends or families with — as if you were back home. You pay in dollars, can use a credit card, and not be subject to peak usage rates. You can even make calls to far-away Japanese cities while in Japan on weekday afternoons for less than the Japanese phone monopoly, NTT. There are always several ads for international calling in the Japan Times, ask some long-term ex-pat, or look in the ex-pat magazines. Not all the companies work the same, however, so make sure you find a company with no monthly minimum or start-up fee. Another option is buying a calling card from various companies like AT&T, MCI, Brastel, Pingo, or Dial Abroad, allowing calls from a residence, cellular, or pay phone. Also if you have a credit card making calls through the Internet for less or even for free through programs like Yahoo Messenger or other programs. If you'll be on the phone a lot talking to people back home, VoIP is an excellent solution to avoid high costs.
"Is that price RIGHT?? They gotta be kidding!!"
Now that you have your new apartment, you'll need to put stuff in it. If you're not too genteel, there's one other alternative. One night of every month (varying from area to area) people dump their large, non-burnable trash (sodai gomi). Many people throw out perfectly usable electric appliances, chairs, bikes, shelf units, etc. More recently to encourage recycling, some cities may have ordinances against this free shopping – check with your area. You will likely see many old men run around in small trucks like vultures hoping to get something good. You might too. But the early bird gets the worm.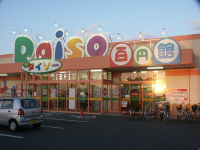 1) A Daiso 100 yen shop like the above is also a great place to pick up utensils and needed items. 2)Don Quijote below is another popular discount chain.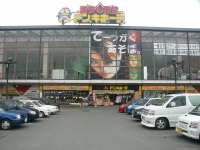 PART TWO
BANKING AND FINANCE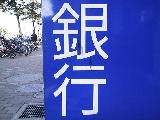 In Japan, bank interest is exceptionally poor — less than 0.5% on any account. If you do set up such an account though make sure you have enough money on hand to cover any possible emergencies. Bank hours are about the same as in the US — they close at 3 PM on weekdays. Most have ATMs, but outside of central Tokyo they close around 6 PM or so. Also, you can save money just like banks through the post office. The P.O. is open til 4:00 (their ATMs until 9:00 weekdays, 5:00 Saturdays), has slightly better interest rates, and vastly more offices than any of the banks. Being a foreigner, you probably can get by without an inkan in establishing an account, but if you get one and use it once you'll be forever required to use it. It is the same as your legal signature — take VERY good care of it.
Checks in Japan are nearly unheard of for consumer transactions. People use cash and credit cards. Credit cards are generally accepted only at larger department stores and hotels, as well as major store chains, some urban taxis, ans shops that handle a lot of tourists. Generally smaller shops and supermarkets do not accept them. But it's now possible to withdraw money using a Visa, AmEx, Mastercard, Cirrus, Maestro, Plus, or Electron affiliated card at some ATMs, convenience stores, and post offices, as well as Citibank.
Japanese banks do offer one big convenience, though. You can automatically have your bills for utilities paid through bank transfer. This will save you the hassle of paying the bills yourself. Just fill out the necessary forms from your utility company. You can revoke this power at any time, and you'll get a receipt through the mail of what was deducted. If you choose not to do this, you can still pay your bills through the post office, or almost any convenience store if it's not overdue.
– "How do I send money to someone??"
Since Japanese don't use checks, Japanese send money by way of bank transfer (furi-komi). Usually the money will arrive on the next business day. The costs for sending money can range from 105 yen to 735 yen, depending on the bank you go to and whether the receiver's acct. is at a different bank. Japanese banks do not send monthly statements of your current balance. To check, you need to take your acct. book (tsucho) and stick it in the ATM. Any deposits or withdrawals will immediately be printed on it, including your current balance. You will need your PIN number (ansho bango) to withdraw money — do NOT forget your secret number!! Also, if you or someone attempts to put in the incorrect PIN number to gain access to your account, the bank's computer will freeze the whole account until you clear up the mess with their administration. Some banks charge a small fee (100-300 yen) if you withdraw money and your balance is below a certain amount.
– "How do I send money home?"
So you've visited the banks and found that your bedroom mattress gives a better interest rate. Now what? You have a few options — invest it with a securities co. (shoken gaisha), send it home and invest it (in the US for example there are still some Savings Bonds, as well as some mutual funds), or wait until the exchange rates move in your favor, buy travelers checks, and keep them until you go back. A securities company also has CD type accounts, or can buy stocks for you. The Japanese stock market (Nikkei) has been rather flat, along with the anemic economy of late, but there are other markets that are doing well, and the NYSE hasn't disappeared either. If you're interested, contact a stock broker. If you want to play it safe though, send it home to a CD, Treasury Note, or make a moderately conservative investment in a Ginnie Mae (GNMA), corporate bonds or some other fund. For sending money home, the Japanese post office may be your cheapest and best bet. The Post Office allows you to send money home to any person through a money order at much cheaper rates.
The person you send it to (hopefully someone you can trust) can then deposit the money order into your account. (NB: If you'll be out of the country for a long time, it would be a good idea to legally make a good friend or family member have a limited power of attorney for your affairs. This allows them to act in your name.) For sending up to 200,000 yen, the P.O. charges a mere 1000 yen. From 200,000 to 500,000 yen the charge is 1500 yen, and beyond that it is 500 yen per 500,000 yen sent.
In some cases though you may have to send it through a bank, which takes about 4-7 days. If you have a Citibank account with over a million yen you can send the money for free to any bank account through the Internet Banking System. Simply download and mail in their recipient registration form to a Citibank administration center first. Another alternative is through Shinsei Bank's Go Remit, which has a 2000 yen fee (kokusai soukin tesuryo) per remittance. If less than 200,000 yen, an even cheaper way is through TransferWise. Through a Japanese bank, the fast way is direct electronic transfer, which costs 2500-7500 yen, and maybe more when it reaches its destination from the receiving bank(s). The smaller the bank you send it to, the more times the money bounces around from one bank to another and incurs service charges. Japanese banks receiving money, even if done in yen, often have rip-off charges like this. A cheaper way is the bank mail transfer, which takes up to a couple of weeks. The costs are around 2500 yen, but vary from bank to bank. One other option is sending your money through an online service like OFX which has lower charges and better exchange rates.
A US bank (and others) must inform their government anytime over $10,000 is moved, so frequently depositing more than US$10,000 in an account might attract government scrutiny and increase the chance of a tax audit by the IRS. Since 1986 to willfully attempt to circumvent the bank's $10,000 reporting law (e.g. sending several blocs of $9900, etc.) is also illegal and a bank can inform the government voluntarily anytime they wish.
  "Do I still need to file income tax forms if I am living abroad?"
For U.S. citizens, it's YES! US citizens must file a 1040 Long Form by June 15th of each year (you have a 2 month grace period compared with your friends back home). If you receive income or interest in your home state you may also need to file forms for your state income tax; as well as a Report of Foreign Bank and Financial Accounts (FBAR) (Form TD F 90-22.1, not sent with the 1040, due the next June 30 after you meet the $10,000 threshold) listing each bank account outside of the US if the aggregate value of the account(s) exceeds $10,000. The first thing you'll need is the official dollar-yen conversion chart from your local embassy/consulate. You'll need it to complete the Foreign Earned Income Form (#2555).
US citizens qualify for the Bona Fide Residence Test if you have an actual bona fide residence in a foreign country/ies for at least one full calendar year. Or if you spend more than 330 days outside of the US, then you qualify for the Physical Presence Test and are also allowed a $101,300 (for 2016) income tax exemption. Even if you end up owing zero to Uncle Sam you still must file your tax forms. If not, you might not be able to get your passport renewed when it expires and you open yourself up to an audit. If you've never had one, you'll find that root canal together with a broken leg is a far more pleasant experience. If you don't stay for a full year, you may still owe nothing since you can take a deduction for part of the year, in which case you can get x/365 * $100,800 (as of 2015), where x is the number of qualifying days in the calendar year. For more info, see this info on the Foreign Earned Income Exclusion).

Taxpayers with an AGI (Adjusted Gross Income) of $64,000 or less can electronically file their tax return for free using Freefile.
If you have stocks/bonds/mutual funds, etc, you'll also have additional forms to fill out (1099-INT, 1099-DIV, etc). Note also that to be able to count a day as outside the US you must be in or flying over a foreign country, whether it's your destination country or not doesn't matter. Flying over the ocean per se doesn't count. The bureaucrats have made a very lengthy explanation of all this in their tax pamphlets. (For full details, see IRS Publication 54 — Tax Guide for US Citizens and Resident Aliens Abroad). Contact the US embassy (033-224-5000) or Osaka Consulate (06-315-5900) for tax advice during the tax season. The embassy has an IRS agent there all year long, and can assist you in getting thru the red-tape, as well as other matters such as absentee ballots (you DO vote, don't you?) and legal questions.
If you're Canadian, consider declaring yourself a non-resident before moving to Japan. This means you will not need to file a Canadian tax return, but you will no longer be eligible for Canadian government health care and need some alternative insurance. Canada taxes people on their residency and worldwide income. If you remain a legal resident of Canada while you are living in Japan you need to pay both taxes to Japan and to Canada, but can receive a tax credit for your Japanese taxes on your Canadian return. Ask the CCRA for publications that explain this more in depth. British nationals can find info here.
For paying Japanese income taxes, usually the employer does nearly all the work for you. You also might receive some money back at the end of the year (nenmatsu chosei) if there is any tax refund. More info (old, but still informative), is here.
Also, if you have lived in Japan for over 5 years within the last decade and own assets worth over 50 million yen outside Japan, you are required to report them (kokugai kaisan chousho) to the Japanese tax man. You will be subject to taxes on any interest, income, dividends, capital gains etc.
"What if I get sick in Japan?"
Getting ill in a foreign country is nothing to take lightly — and medical expenses in Japan can be quite costly as well. If you live in Japan you can choose to enroll in Japan's National Health Insurance. Under this plan you pay a monthly premium, as well as a 30% deductible of your medical/dental bills immediately on treatment (with a cost cap in case of severe illness or injury); the government pays the other 70%. You can sign up for it at your local city ward or town office, and aside from that there is never any paperwork or red tape to go through. The ward or town office determines a monthly premium to pay based on your previous year's income. If you're new to the plan the amount can be quite low — around 1350-4500 yen per month. However, every April at the next premium adjustment you may find the amount escalating sharply, even if your income changes very little. A first year of 4500 yen a month, a second year of 13,500 yen a month, and a third year of 35,000 yen a month is not unusual (Japan has an exploding number of old-timers). This is all in addition to other taxes you need to pay (city tax, prefectural tax, income tax, etc. and if you are over 40 there is another care tax on top of that). Cosmetic/elective surgery, child birth, and abortions are not covered, however. Previously, some ex-pats who planned to leave Japan and tried to cancel their government insurance were given the standard response to Japanese, "You can't cancel it." However, the truth is you can, and if someone lays that response on you to may have to reiterate that you're leaving and push a little more for them to terminate the insurance. They may ask to see your air ticket to prove you're actually leaving. So if you plan to change from the government plan to a different plan while in Japan you may have to do it before you take a vacation abroad somewhere. If you're definitely staying in Japan long-term, and your employer won't pay the insurance rate for you through a private plan (Shakai hoken,where the cost is split equally with you and the employer), then you might consider private insurance either with Japanese or foreign companies, like Viva Vida. There are others to choose from as well and dental costs may not be included; the Nova Teacher's Union has compared some as an example. By law, if you are residing in Japan, you are required to have some kind of health insurance plan.
If you are just visiting Japan or don't have anything set up yet, try contacting your embassy or consulate. Tokyo also has a walk-in clinic for non-emergencies called The International Clinic in Azabudai, Minato-ku (tel 03-3582-2646).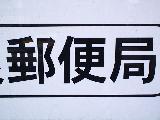 MAIL
Japan offers all the major services that are in other countries. But the stamp for domestic mail is the highest on the planet — 80 yen each up to 25g (90 yen up to 50g). Delivery within or to a nearby prefecture usually takes one business day. Any further takes 2 business days. Special delivery can make that into one day, but that costs 270 yen more. An info hotline in English is now available and the PO will answer any questions you may have about mail, transfers, life insurance, etc. (NB: the hotlines are NOT toll-free.)
Here is the phone number for English —
0570-046-111
Hours are Mon-Fri. 8:00AM to 10:00PM; Sat.,Sun., & holidays 9:00AM to 10:00PM
If you speak Japanese or have a friend and don't want to pay, there is the Japanese language toll free number at 0120-232-886 for the same hours.
More info is available on their website.
The international rates and calculator are on the Japan Post Office Rate Website There can be discounts or extra charges regarding how much you are sending and the size of the item. If sending boxes of books you can get a discount rate sending an M bag by surface mail. If not in a hurry, you can look into surface mail rates or SAL (Sea Air Lift) mail as well.
DRIVER'S LICENSES, CARS AND TRANSPORT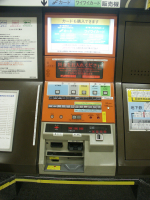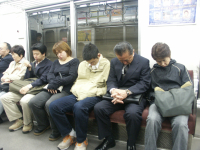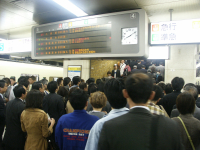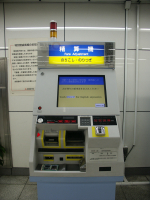 "Is my (insert your country) driver's license valid in Japan?"
NO –not for one minute, not even for a second. If you're going to drive, you'll need to get an international permit, or else get a Japanese license when you're in Japan. The international permit will only be as good as your visa, a max of one year from the IDP issue, or one year from entering Japan, whichever is shortest. Be sure to carry your home license and passport with you when driving on an international permit. Some Japanese police have been cracking down on simply returning home to renew a permit. Officially you are supposed to get a Japanese license after a year of using an international permit, or changing your status and becoming a resident in Japan. For obtaining the Japanese license, if you've had your own country's license for at least 90 days before coming to Japan, for some countries you can use it in lieu of having to go to a Japanese driver's school (saving you up to 300,000 yen), which is called "Gaimen Kirikae", but you'll need an authorized translation of your license which will take a couple of days (contact your embassy/consulate in Japan or the Japan Auto Federation [JAF]; cost: 3000 yen + 270 yen for postage) as well as taking a written test (10 multiple choice questions, you need to score at least 70%; English and 7 other languages now available), driving test (citizens from the UK, Canada, Australia, New Zealand, Ireland, France, Germany, Sweden, Italy, Spain, Switzerland, Austria, Taiwan, South Korea, Austria, Holland, Belgium, Denmark, Sweden, Norway, Finland, Iceland, Portugal, Czech Republic, Greece, Luxembourg or other nation with a reciprocal license agreement are exempt from the driving test; Americans are not exempt), color recognition and eye test. To change your license over, you must hold your active license for a minimum of 3 months in your home country. Depending on the examiner and location, the driving test can be extremely picky and even experienced drivers can fail over and over again. For those staying in Japan long term, it would behoove you to get the Japanese license and take a couple hours for some driving lessons to prepare you for the test, especially if you are unfamiliar with driving and traffic signs in Japan. There are specialty classes just for taking the driving test, and cost about 5-6000 yen per hour. The whole test process takes several hours and you'll need to sign up for it first thing in the morning (call for times), paying up to 5000 yen. (In large cities you may have to wait a few weeks for the driving test). Take your passport, photo (3cm x 2.4cm), and foreigner id card, and translated docs with you. To pass the tests you'll need to know what Japanese street signs mean and the examiner's directions in Japanese (right, left, stop, etc). No high speed driving or fancy shifting is necessary, but to be licensed for both auto and manual transmissions, you need to pass the test with a manual transmission. Be sure the examiner knows you are checking all your mirrors when turning and he can feel the car totally stop when you come to a stop sign, etc. Many fail because of this. Assuming you pass everything, (if you don't you can come back again) you'll then be photographed for the license. Look good — if you sneeze when they snap the shutter you'll be stuck with it for 2 years from your next birthday. Waiting until right after your birthday would be the most economical. Long term ex-pats with good driving records can eventually get a license good for 5 years. A regular Japanese license allows you to drive a normal car or 50cc scooter. For any motorbike, helmets are required at all times, and bike ignition locks are about as effective as jello — be sure to use a chain or horseshoe lock (in Japanese, U-ji rokku) as well. Please note that you cannot use an International Permit to ride any motor scooter or motorcycle unless it has a motorcycle endorsement on it.

NB: Different prefectures have some differences in procedures, requirements, etc. Before your test, check and see about anything else you may need, schedules, etc. You might want to see some supplemental info on getting a license and the test here.
"How do I get a car?"
Like everything in Japan, getting a car is never as simple as picking one out, putting your money down, and driving your new honey home. Many people go past some used car dealers, see some good looking cars, (some for just a few hundred bucks) and wonder if they're really that cheap! Well, they are. But there's more to what you see. The real costs come afterward. Before you can call that car yours, you'll have to get a parking space for it, pay the taxes on it, get insurance, and then there's the mandatory periodic maintenance check. Still gung-ho? Or is that adrenaline rush of roaring down the street waning a bit? First ask yourself WHY you want a car, and if you really need it. Where you live in Japan is a big factor — if you live in the mountains or some small town, or if you'll be constantly needing to transport a lot of stuff, it might not be a bad idea. Plus, you won't be a slave to train and schedules, which stop around midnight. And the fact that Japan has some of the most beautiful mountains in the world! On the other hand, if you live in a big city, the costs can be very discouraging — in fact, they're meant to be. Traffic jams 30 miles long aren't unusual, gasoline prices are far higher than that of the US, cities are clogged with cars, and the freeways are anything but free. Let's look at what's involved in that car purchase…
The parking space
You must have a registered parking space and submit certification of such (shako shomeishou) to the police. The rental of the space varies — from a couple thousand yen/month in the sticks to up to $1000/month in the glitzy areas of Tokyo. To get a parking space, some are found thru real estate agents, others are rented directly from the owners. If it's from the fudosan, except for the guarantor most of the other terms for apartment-hunting apply. If you change your parking space contract you must also notify the police.
Paying taxes
When you buy a car, you'll have 3 main taxes to pay. One is an Acquisition Tax, another is a weight tax, and the 3rd is an annual tax every May. The first 2 you pay when you buy the car. Basically, the bigger the engine, the more you pay. The Acquisition Tax is around 5% of the price of the car. The weight tax for cars with engine sizes up to 2 liters are about 56,700 yen. Over that is 75,600. Passenger cars with a 300 something or 33 in the upper right corner of the license plate (including nearly all US cars) are the highest. A 50-something on the license plate indicates a medium-size car, and the "Kei" cars with an engine of 660cc have a yellow plate and are lowest. The May annual tax for Kei cars is the lowest as well at about 5000 yen, but for larger cars the tax quickly escalates to 34,500-39,500 yen for medium cars to 45,000 yen for 2.5 liter cars and 56,000 yen for 3 liter cars. You also need to pay consumption tax when you buy gasoline, and many gasoline stations don't post their prices. Prices can vary and may be up to 15 yen/ltr. cheaper at some stations — a big difference.
Vehicular Insurance
There are 2 insurance programs — one is the mandatory insurance (kyosei hoken) which just covers the car, and the optional insurance (jibaiseki hoken) covers collateral injuries/damages you may get/cause. You can decide the extras — theft, vandalism, disaster damage, lost wages, etc. Getting it would be a good idea — if the guy driving that Mercedes you just broadsided decides to have a heart-attack, you'd be in trouble. The costs vary according to your age, if your family also drives it, how many citations you may have had, if the car has an airbag, etc. Since the customer is King in Japan, by all means find a company that has a 24 hour toll-free hotline in English you can call in case of trouble. If you can't find one, try the British Insurance Group at 033-214-6921 in Tokyo, and 066-252-7251 in Osaka. Ask about a good driver's discount, in which you might get a 10% discount. Make very sure though that you know all the details of the insurance forms you are signing, wherever you go.
Shaken — The Mandatory Vehicle Inspection
Many people come to Japan and are very surprised that all the cars are clean, well-maintained, and always running well. The sensitive Japan "experts" will tell you that it's because Japanese take such pride in their work, have such dignity to drive cars that only look like new, etc. All of which are true. But the real reason is different — and you'll pay dearly for it. Cars more than 3 years old have to have a mandatory maintenance check (shaken) every other year, broken or not. The costs again vary according to the size of the car and area, but you may be paying 120,000-160,000 yen or so for a smaller car, and more for a larger one or if there is anything the grease-monkeys can possibly fix. Also, when the car is very old, it has an official value of ZERO and you may actually have to PAY someone to take it off your hands! After that it'll be either scrapped or sold to dealers in Asia.
To buy a car, you can always check the local dealers, or buy it from another individual (a little more complicated — either you or the other person will have to go to the Kensa Toroku Jimusho, or Inspection Registration Office to submit the Re-registration (meigi henkou) and Massho toroku (owners cancellation registration) papers). A change in registration fee also exists and may be around 25,000 yen. You can also find several magazines on people selling cars in your area.
More info can be found here.
"What's that red light in my mirror? UH-OH".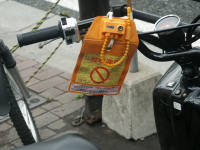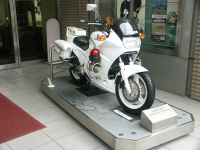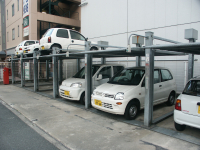 There are some differences in Japan on driving that you should know. The pedestrian always has the right of way, and you can NOT turn on a red light. Also, they drive on the left side of the road and the steering wheel is on the right (like in the UK) here. Plus, in areas where the cops are few, people routinely speed 30km over the speed limit (50kph), and taxi drivers are notorious for their aggressive, some would say suicidal driving. If you get a car be SURE to go to a bookstore and get the most detailed street map of your area. City layout in Japan is a DISASTER — they couldn't screw things up more here if they tried. Large streets will have names in English, but smaller streets will not. Wearing a seat belt is mandatory. It's now also illegal to drive while talking on a cell phone, and a kid under 6, with a few exceptions, must be in a child seat.
So let's say the cops decide to pull you over. Maybe if you start babbling in English they'll let you off with a warning, but not always. A driver here is given 15 points per year. One citation is worth one point, including a parking ticket. Bigger infractions mean more points, and a DUI is 15 points, or instant license revocation. The infraction depends also on the size of the car/bike. Every year, if you're not over 15 points you'll be cleared, but your insurance may go up/down accordingly.
On driving a car/motorbike, some other important facts to remember are that you must stop at a railroad crossing before crossing it.
So if you decide a car isn't for you, there's always the trains, buses, subways, and the old bicycle. Public transportation here isn't cheap either, though, and if you ride a lot, the kaisuken or teikiken is a good idea. With the kaisuken, e.g. if you buy say 10 tickets at once, you'll get one free. The teikiken allows you to go back and forth all day for a period of time, e.g. one month. In many cases a full-time employer will pay transportation costs for you, in others it's negotiable. Another option when you first come to Japan to see the whole country is a JR Rail Pass, which allows you to go anywhere in the country on JR trains, or for one specific area there are numerous regional passes as well. You cannot be residing in Japan (work visa, student visa, US military, diplomat, etc) and get these passes. The one best exception however is the Tokyo Wide Pass, which is good for 3 consecutive days and allows you to go all over the Tokyo (Kanto) area.

For info on motorcycles and touring, please read The Japan Biker F.A.Q.
– "Can I ship over my own car?"
Yes, with some restrictions. You can import your car, boat or other vehicle into Japan duty free as long as you are staying in Japan over one year, and you have documentation to show that you have been using the vehicle for more than one year before it arrives in Japan. You are also prohibited from selling the vehicle in Japan and you must ship it back to your home country when you leave. Given the high shipping costs and likely poorer mileage, this option may be cost prohibitive, at least for civilians. The vehicle must meet all Japanese laws to be driven in Japan as well.
PART THREE
CUSTOMS, TIPS and GOING HOME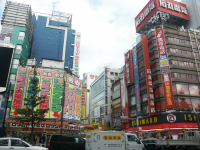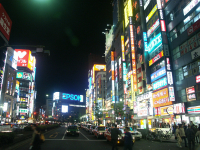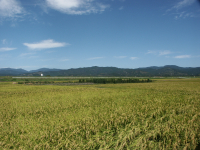 "How's Shopping?"
Not really different. But if you wear fairly large sized clothes/shoes, you'd better bring all you'll need with you. Large-sized goods in Japan are scarce, or very expensive, or make you look like a dork. Mail-order shopping is also growing in popularity, but the customs hassles can make it more expensive than you might imagine. Make sure you know ALL the costs your purchase will entail. Having family/friends send it to you might be better.
There is also no custom of tipping in Japan — people do not tip waitresses, taxi-drivers, etc. Before you come to Japan, getting a credit card would also be a good idea (note however there may be a foreign currency surcharge when you use it). Getting one in Japan can be very frustrating, with more trouble of finding a guarantor, $100 annuals, etc. Many people are stunned when they see the prices in Japan.
The following are some typical prices :
*Rice: 300-400 yen/kg
*Bread (approx 1/3 loaf) 150-200 yen
*Coca-cola (12oz) 120 yen/can
*Gasoline 160 yen/liter
*Milk: 150-200 yen/liter
*Domestic Beer (12oz) 210 yen/can
*Regular aspirin (100 tab) 1800 yen
*Contac (10cap) 1350 yen
*Movie 1800 yen
*Doritos (7oz) 400 yen
*Orange 100 yen each
*Apples (4 red) 350 yen
*Bananas (4) 130 yen
*Steak (120g) 600 yen
*Chicken (breast, 275g) 100 yen
*Eggs (10) 200 yen
*Maybelline Lipstick 1500 yen
*Taxi – 1.5km 570-660 yen, then 90 yen/200m – but varies
*Pizza (10 inch; home delivery) 3000 yen
*Coffee 400g 400-800 yen
*Honeydew melon 400-10,000 yen each (no, that's not a typo)
Bringing in your own vitamins, herbs, cosmetics, aspirin, suntan lotion, cold medicines, etc. would be a smart choice. But BEWARE — in the US lately many illegal methamphetamine labs have bought up mass-amounts of psuedoephidrine type cold pills (Sudafed, et.al.) to convert to illegal speed. Japanese Customs is aware of this and on the look out for anyone coming in with Sudafed, Vicks inhalers, and so on. Before you buy all those pills for those future colds, consider what you purchase.
There are a few other noteworthy aspects — you can buy virtually ANYTHING from vending machines, which are everywhere. (They turn themselves off at 11 PM for alcohol; however these days there are many convenience stores that also sell liquor 24 hours a day). There are no "last calls for alcohol" by law in Japan either, and it's perfectly legal to be totally drunk on the street, in parks, and on the beach. And nobody ever cards you. Now that's freedom! Fireworks are also thankfully very legal, but on sale only in the summer months. If you want to light some up for New Year's, you'll need to buy them before August ends. It's still very rare for families to do so, but that may slowly be changing too.
If you plan to buy any electronics at major shops like Yodobashi, Bic Camera, etc., be sure to sign up for a free point card before making any purchases (they'll require a phone number or address…just give your hotel or something). A point card will allow you to get points for free stuff or a price cut for future purchases; the points you receive often being 10% or more of your initial purchase.
When leaving Japan, you are permitted to take up to 1 million yen with you without declaration. But if you enter the US you are required to file a form with Customs if you are carrying more than $10,000 (regardless of currency, travelers checks, bonds, etc.). Failure to do so may result in seizure of your assets, DEA scrutiny, and maybe even an IRS audit. You are allowed to take with you up to $1600 of goods duty free into the US. For entering Canada the same limit applies for bringing CAD$10,000 or equivalent. For the U.K. it is 10,000 euros, and to Australia it is AUD$10,000.
Help, Useful Info, Phone Numbers, and Moving Back
Culture Shock, Isolation, and Getting Burned
Just 25 years ago there were few westerners outside the big cities. Now there are mobs of them everywhere. Even so, if you're new here, there may be times that you feel out of it, or have a problem that you just can't solve by yourself. But you don't have to feel helpless if you have a medical problem or your employer screws you over. There are several city government international sections that can assist you, plus living guides, and other associations that can help you. Here are a few valuable phone numbers to remember.
Important Phone Numbers
Japan Nat'l Tourist Organization–Tourist Info Ctr. 03-3502-1461
Japan Helpline (24 hrs, toll free in Japan) 0120-46-1997
Tokyo and Kanto Area
Tokyo English Life Line (Daily 9AM-4PM, 7PM-11PM) 03-5774-0992
HELP (English, Japanese, Thai, Tagalog) 03-3368-8855
Immigration — Tokyo Immigration Info Ctr. (M-F (9:30-12,1-4:30PM) 03-3213-8523
American Ctr. (Tokyo) 03-3436-0901
Tokyo Medical Info Service 03-5285-8181 (9-5PM)
Tokyo Medical Translation Services 03-5285-8185 Weekdays 5PM-8PM; Weekends Holidays 9AM-8PM
Relief Ctr. for Human Rights 03-3581-2302
Tokyo Japan Hotline 03-3586-0110 (Mon-Fri; 10-6)
Tokyo English Lifeline 03-5721-4347
Kapatrian Medical & Legal Info/Counseling for Filipinos 03-3432-3055 (Mon-Fri 10-4)
Yokohama Information Corner 045-671-7209 (Mon-Fri; 10-4)
Hokkaido and Tohoku Areas
Hokkaido Women's Counseling Office 011-666-9955 (Japanese only; Mon-Fri 9-5:15)
Sapporo International Plaza 011-211-2105 (Mon-Fri; 9-5:30)
Sendai International Ctr. 022-265-2471 (9AM-8PM)
Sendai English Hotline 022-224-1919 (9AM-8PM)
Chubu and Kansai Areas
Nagoya Free Legal Consult 052-581-6111 (Sat 10-2:30)
Arusa No Kai (Nagoya) 052-935-9448
Kakekomi Aichi Domestic Abuse Hotline & Shelter 052-853-4479 (Mon 1-4PM)
Asian Friend (Osaka) 06-6634-2127
Osaka International House 06-6773-8989
Immigration Procedure Workshop (Toyonaka-shi, Osaka) 06-6843-4343 Fax : 06-6843-4375
Kyoto International Community House 075-752-3511
Kyoto Center for Multicultural Info & Assistance 075-604-5625
Nara International Foundation 0742-27-2436 (Tues-Sat; 10-6)
Kobe International Community Center 078-291-8441
Kobe International Plaza 078-795-4400 (closed Mon.)
Hyogo International Assn. & Advisory Service 078-382-2052 (Mon-Fri; 9-5)
Chugoku and Kyushu Areas
Hiroshima International Center 082-541-3888
Okayama Pref. International Exchange Foundation 086-256-2000 (closed Mon.)
LAAF (Fukuoka) 092-716-0577
Rainbow Plaza (Fukuoka)(Daily/Personal Problems) 092-733-2220
Kokusai Hiroba (Fukuoka)(Legal/Labor Issues) 092-725-9201
Asian Workers Hotline (Fukuoka) 092-716-0577
AIDS Workers Fukuoka 092-715-8395
Komustaka (Kumamoto) 096-352-3030
Nagasaki International Assn. 095-823-3931 (Mon-Fri; 9-5:30)
More info for other cities and languages may be at your local city or town government. Other groups such as AA, AIDS support groups, PC and Mac User groups, language help, motorcycle clubs, culture groups, religious groups, etc. are also around. Consult the classifieds of any big English magazine like The Hiragana Times, Tokyo Journal, Metropolis Classifieds, etc.
Beware The Bait-And-Switch Travel Agent
If you stay in Japan, there might be a time when you decide to go home for a visit. You might also notice that on some magazines there are some discount travel agencies with seemingly reasonable prices. One big caveat however — the price in the magazine might not be the one you pay. Many, if not most agencies have a bit of a scam running. They set you up for the price they post and then as you close the deal they say, "By the way, there is an airport usage tax of (2500-6500) yen you'll need to pay…" It is not at all infrequent. I have also flown through Los Angeles many times and I KNOW there is no such "usage tax". Of course there are several taxes and fees that exist, but they're usually included in the up-front price of the ticket. Even more off-the-wall is that for every agency you call, you get a different amount for the so-called "usage tax". Some airlines are also pulling some slick tactics, giving you a base fare of just a few hundred dollars, and then at the end, tack on several hundred dollars more in taxes, issue fees, and fuel surcharges. Some airlines are now charging for a second piece of check-in luggage. Japanese, of course, simply say OK and pay more. Can you avoid the scam? Maybe not. But when you start calling for quotes, make sure you ask how much their ticket is with ALL taxes and surcharges included, as well as the charges for date changes and cancellations — don't just simply set up a reservation at a place with the "cheapest price in town".
Moving Back
Moving back is also very expensive. Whatever is not critical should either be sold or trashed since the moving costs might well cost more than the item itself. Besides, unless there is a specific international warranty, warranties are invalid outside of Japan, and even if you have something made by a big name multi-national, they'll often be unable or unwilling to fix it. If you do take it home though, there are several moving companies, all of which are expensive. A cheaper option is shipping by consolidated cargo. For sea freight, volume is a much bigger issue than weight, and units are usually done by cubic meter. Three boxes the size of 100cm (39″) by 50cm (20″) by 66cm (26″) make up about one cargo cubic meter. You may need to pick up your things at your home country's harbor unless additional transport is contracted to get it to your home. Another option is the Japanese post office. Yet there might be one more choice for if you're up to it — stuff your suitcases, hand carry and backpack to the max, go to Guam or Korea, and mail your stuff there. From Guam you can use the US postal service, which costs about one-third that of sea-mail from Japan — and your stuff will arrive in 2-5 days if you're sending it to the States. To calculate exact costs, go to the USPS site and find the cost from Agana, Guam to your destination.
As stated previously, it is important to notify your landlord or his representative at least 1-2 months before you move out (check your contract). Also, contact your gas, water, and phone company on when you plan to leave, and arrange a time for them to come to your place to assess your usage for the last fraction of a month and have you pay on the spot. It may take a few weeks for the landlord to return any of your deposit by furi-komi, so you may wish to designate a friend's account number or lawyer and be paid back later. Also you may have to arrange a time and pay a small fee to have larger items like washing machines, cabinets etc. taken away to be trashed. Your ward office should have all the details. Generally speaking, the selling price of used items is about half of what it cost when new (assuming there's nothing wrong with it). Selling items to another individual at a "sayonara sale" is preferable to a used-goods shop, since the shop will probably give you merely a quarter what you paid for it (and then they'll sell it at half price). Used good shops may not want the item if it's more than 10 years old, even if it's in mint condition. Do not take moving out lightly — unless you live like a spartan monk it will take several days to divide up what you want and what you don't, getting your affairs taken care of, etc. Leaving Japan during tourist season will also make getting a ticket that much harder — call a travel agent at least 2 months in advance. You are usually allowed 1 or 2 suitcases up to 23 kg each and one hand-carry item (and a backpack if you've got the back for it) if flying to the Americas. When flying to Europe or other areas some airlines like Air France only allow up to 20kg per suitcase. Carrying a 3rd suitcase may also be an option. Check with your airline. You'll need to pay the excess baggage charge but compared to air mailing it from Japan it'd still be well worth it. Many airlines charge excess baggage at 1-1.5% of the full economy airfare per kilogram. Check with your airline for complete info.
For any mail you may receive after your departure, be sure to go to your local post office and fill out a tenkyo todoke notice to forward your mail to a local friend (1 year maximum). You cannot have mail forwarded internationally.
Three other important things you need to do, and better to leave them until just before your departure – close your bank accounts, cancel any cell phone contract, and cancel your Japanese health insurance. For the banks, make sure you don't have any auto payments in effect, and that you receive any last payments anyone is sending to you. You will need to pay any early termination fee for your phone contract (often about ¥10,000). If you take any regular medications, you can get up to half a year's supply from your physician just before you cancel your insurance (be sure to explain that you are leaving) which may save you a ton of money compared to prices back home. Carry a copy of your prescriptions in Japanese as well as translations in your home language to avoid any Customs nightmare.
For those ending employment and then moving home, after you are repatriated you can get back the money you regularly paid into the Japanese pension system if requested within 2 years. You will need to send your home bank account info (account nbr, routing nbr), passport copy, your pension book and the necessary form to the Japan Pension Service office to get the lump sum sent to you. Note that the money will likely count as a taxable event for your home income taxes.
"Do you have any tips?"
*Learn as much Japanese as you can before you come. Anything you learn will make your stay here easier. Very few Japanese can speak English with ease. If you get lost, try writing your question on paper and giving it to an older student someone young. Use simple words. Probably they can point you in the right direction.
*Bringing a number of inexpensive gifts with you is also a good idea, to give them to those who show you a big kindness. Nothing extravagant is necessary — even a DVD of TV would do wonders, or some item that represents where you're from. Recordings of Top-40 radio (Japanese radio is horrible), small picture books or calendars, posters, ashtrays, chocolates, pure maple or berry syrups, t-shirts or pens/pencils with famous animation characters (except Disney or Snoopy, which they have in abundance), BBQ sauces, salad dressings like Ranch, flavored coffees, keychains, postcards, liquor, caps, coasters, nice soap or shampoos, lotions, cosmetics, etc. would be great. Even varieties of green tea that Japanese have never tried, such as with mandarin orange by Celestial Seasonings, or green tea with jasmine, earl grey, apple, raspberry, lemon, ginseng or mint from Salada would do well – they're cheap, light, and familiar to Japanese yet still unique. Be aware though that in Japan 4 and 9 are "unlucky" numbers, and especially older Japanese tend to be superstitious, so avoid giving sets of 4 or 9.
*If you still don't know how many litres there are in a gallon, how hot 37 degrees Centigrade is, how heavy 23 kg is, or how far 1 km is, then join the rest of the world and get on the metric system. Everything here is metric, and if you're not, you'll be lost very quickly.
*If you know where you'll be, getting some business cards before you come may be a good idea. However, while getting them in Japan is far more expensive, in Japan they can be printed in Japanese, and with English on one side. You will also receive many of them. They are exchanged to show who is superior to whom in this vertically-structured society. Do not bend them, play Frisbee with them, or stick them in your back pocket and sit on them when you meet someone.
* In Japan there is an 8% consumption tax. It is placed on every product you buy and every service (except public transportation), and more increases are expected in the years ahead.
* This is obvious, but NEVER SURRENDER YOUR PASSPORT TO ANYONE except the legal government authorities. Many people have been blackmailed to stay in their jobs by shady types who took them "for safekeeping". If they ask why, tell them the truth — that you trust them about as far as you can throw–, well, maybe not that. But say that it's not even your property to give them — it's your government's, which is also true. Stay away from such places — you wouldn't be working there long anyway.
* If you have any tattoos, you had better hide them if you go to someplace like a hot spring or public bath. In Japan the people with tattoos are primarily the yakuza, or Japanese mafia. Even if you're a foreigner, having any will often give others the creeps, and many places won't let you in their establishments.
* If you're definitely coming, bring a good digital camera or camcorder with you. They are excellent for sending photos to friends thru the net, as well as easy to make many photo albums of your experiences here. Be sure to back up your files regularly by burning them on to a CD or DVD, or upload them onto an online storage site, in case you lose your camera or your memory card gets corrupted. The photos will be a treasure you will look back on with great fondness as you get older, and if you don't do it you'll sorely regret it later.
* Some other useful things to bring (which are very high in Japan) are aspirin, vitamins, Vicks vapor rub, OTC medicines, deodorant, and suntan lotion. Technically you limited to bringing a 2 month supply, but in practice this is often ignored unless you are really pushing it by bringing a ton of stuff. Birthday/Xmas cards (once in Japan, getting cards in English to send back to friends/family may be tough or expensive), plus books, and some spices for cooking are also a good idea. If you are a women wearing a US size 8 shoe or larger (25 cm, Euro size 39), your size may be very scarce; the same goes if you wear larger size lingerie or clothes/suits. It is not hard to get stuff shipped to you, but to avoid customs hassles have your family send it to you; not direct mail-order. Men's shoes may be harder to find above size 9, especially in rural areas. For women, you can wear the shortest miniskirts, but Japanese are very conservative about showing any bust cleavage. You'll be stared at a lot more than you would otherwise be if you show any.
* If you plan to use a smartphone in Japan, get the Hyperdia app. It can make train travel a breeze. Hyperdia is a great tool to show rail fares, times, transfer info and routes.
* On the main island of Honshu especially there are many earthquake faults, and tremors in Tokyo are a daily happening. Most of them you won't even feel, but on occasion you might get a jolt. DON'T PANIC. But Tokyo is expecting a "Big One" someday, so be prepared for any big earthquake or tsunami.
* If living in Japan as a student, worker, etc, you are prohibited from using nearly all the rail and air passes. One good exception though is the Tokyo Wide Pass where you can see dozens of great places in the Kanto area. Take full advantage of it if you can.
* Take some photos, postcards, etc from your home area with you to Japan. Some friendly students or others will likely chat you up sometime.
* In case you lose your passport, license, etc., keep a photocopy of them in your place just in case. They can't be used in place of them but might speed up getting a replacement.
For lots of other important cultural and etiquette info, please refer to Japanese Manners and Etiquette Page.
Other Useful Websites
There are a lot of excellent websites to help you out. Not coincidentally most of them have put of a link to THE JAPAN FAQ.
Comprehensive Sites on Japan:
Stanford University Japan Links
Links on Life In Japan
Bento – restaurant database
Procedures on Registration of Marriage to a Japanese National
Links on Working in Japan
Ohayo Sensei EFL job-hunting BBS
Guide To Jobs In Japan Useful info on job hunting:
Links on Cheaper Japanese Accommodations:
Cheaper Japanese Accommodations
Comfort Inn – American budget travel chain
Superhotel – Nationwide discount hotel chain
Toyoko Inn – Largest Japan discount chain
J-Hoppers – Hostels in Osaka, Kyoto, Hiroshima & Takayama
Khaosan Tokyo Hostel – In central Tokyo, Kyoto, Fukuoka & Beppu
Japan Hospitality Public Youth Hostel Group
K's House – Dorms/private rooms; Tokyo, Kyoto, Nagano, Mt. Fuji
Economy Hotel New Koyo Tokyo – Inexpensive Tokyo hotel
Taito Ryokan 7 room Tokyo inn with 2-4 people rooms
Sakura Hotel – singles, dorms, doubles, with breakfast
Yadoya Guesthouse – 3 dorm-type houses near Nakano Stn, Tokyo
Shrek-Watta House – NW Tokyo guest house with weekly/monthly discounts
Hotel Juyoh (Tokyo)
Yoshida House – Daily & monthly rates, in Nerima-ku
Sawanoya Ryokan (Tokyo)
Sakura Ryokan (Tokyo)
Backpakers Fuji – near Narita Airport
Oak Hotel – Higashi-Ueno, Taito-ku, Tokyo
Uno House – Inexpensive guest house in Kyoto
Green Peace – Cheap dorm/rooms in Kyoto. 3 night minimum stay
Bakpak Kyoto Hostel – 2 hostels in Kyoto
Guesthouse Bon in Kita-ku, Kyoto
Guesthouse Tonbo in Sakyo-ku, Kyoto
Kyoto Guesthouse Kyonoen in Sakyo-ku, Kyoto
Tojian Guest House – Cheap Kyoto dorm & private rooms. Also in Sendai.

Palace Side Hotel – Inexpensive downtown Kyoto hotel. Long term discounts too
Crossroads – Kyoto
Costa del Sol Kyoto in Shimogyo-ku, Kyoto
Chuo Group – 6 hotels in Osaka from 2100 yen/night
Hotel Taiyo – Located in Nishinari-ku, Osaka
Hotel Toyo – In Nishinari-ku, Osaka
Hotel Seiryu – Budget hotel in Higashi-Osaka City
U-Comunity Hotel – Higashi-Osaka City – Rooms from 6750 yen
Beppu Guest House – Beppu, Oita
Base Okinawa – Naha, Okinawa
Japan National Tourist Organization–Accomodations Page
Japanese Guest Houses — Traditional luxury Japanese inns
Flexstay Hotels – Budget weekly stays in Kanto, Osaka & Sapporo (in Japanese)
Note that there are many, many more such places, most without any real webpage. Try looking on the usual hotel sites like Booking.com
Links on Japanese Long Term Accommodations
Move & Stay Serviced apartments/apartment-hotels/offices in Asia & Australia
J&F Networks – Agents who'll rent to you without a hassle
Sakura House — Tokyo gaijin houses, private apartments, & hotel.
Oak House – Tokyo
Housing Guide for International Students in Japan
U&I House – Tokyo guest house & apt.
Nichio Koyu Kikaku – Guest house, gaijin house, and private apt.
Borderless Tokyo Several house sharing accommodations in Tokyo
Guesthouse Konomiya – 6 houses in Tokyo
Apple House – 8 houses in Tokyo
Bamboo House 6 houses in Tokyo & Chiba
Friendship House — List of a few Tokyo gaijin houses
Green Forest Six Tokyo houses
Guest House Hanata  near Kita-Koshigaya, Tokyo
Imagining – Guest/Gaijin House in Yokohama
Guesthouse Osaka – 4 Osaka houses
Sakura Apartments – in Kyoto
J-Stay Kyoto guesthouse and apartment agency
Ken Corp. — Monthly home rentals in Tokyo at 500,000 yen and up
Links On Getting Around:
Tokyo International (Narita) Airport Page
Kakuyasu bus Cheap overnight buses (Japanese only)
Highwaybus.com – Japanese only
JNTO Travel Train routes, fares, timetables, and air routes.
Hyperdia Rail Schedule and Fares
Maps of Japan:
University of Texas Japan Maps – Political & regional maps
Japanese News & Media:
AJR Newslink – All the English language newspapers in Japan
Jisho.org – Excellent website Kanji/Japanese word dictionary, plus other language software.
Rikai.com – Online kanji translation tool.
Live Radio and Television From Japan
Embassies
Unites States 1-10-5 Akasaka, Minato-ku, 03-3224-5000
British Embassy – 1 Ichibancho, Chiyoda-ku, 03-3265-5511
Canadian Embassy – 7-3-38 Akasaka, Minato-ku, 03-3408-2101
Australian Embassy – 2-1-14 Mita, Minato-ku, 03-5232-411
New Zealand Embassy – 20-40 Kamiyama-cho, Shibuya-ku, 03-3467-2271
French Embassy – 4-11-44 Minami-Azabu, Minato-ku, 03-5798-6000
German Embassy – 4-5-10, Minami-Azabu, Minato-ku, 03-5791-7700
Brazilian Embassy – 2-11-12, Kita-Aoyama, Minato-ku, 03-3404-5211
Irish Embassy – 2-10-7, Kojimachi, Chiyoda-ku, Tokyo, 03-3263-0695
Philippine Embassy – 5-15-5, Roppongi, Minato-ku, 03-5562-1600
Indian Embassy – 2-2-11, Kudan-Minami, Chiyoda-ku, 03-3262-2391
Japanese government list of Embassies, Consulates and International Organizations
Other Good Sites
2000 Live Radio Stations from the US Live net broadcasts
Radio.com – Numerous US radio broadcasts online

The Japanese Page – Japanese learning site
Tokyo Pregnancy Group — Info for expectant and new mothers
CONCLUSION:

This Japan FAQ can by no means answer everything. But I have attempted to answer the most frequent and basic questions. Japan is neither paradise nor hell, Tokyo neither Babylon nor Camelot. You can greatly enjoy and experience Japan by coming here with an open mind and not "why they don't act more like me". Some people will stare at you, and hearing how great you can use chopsticks and how great you can speak Japanese (regardless of your true ability) will be a daily, if not hourly occurrence. If this FAQ has saved one person from a difficult situation, then it has been worth the effort of making it.
One final question that is often asked is, "Is Japan for me?" There are good things and bad things about everything and whatever you choose there is a series of trade offs; taking advantage of one thing means giving up something else. There are many foreigners in Japan, some have been here for over 20 years and don't plan on leaving anytime soon; and others for just a year and clearly it was a year too long for them (and just about everyone else around them). It clearly takes some stamina, patience and an open mind to survive living in a very dissimilar foreign country. Most will find Japan to be a very interesting and enjoyable place. Unfortunately of late there have also been more than a few whiners who could win the lottery in Japan and still complain and moan about everything Japanese from morning til night. This FAQ may tend to be read as a bit cynical and sobering, but overall Japan is what you make it, and most people should find being in Japan a positive experience. If you choose to come, enjoy your stay, and discover life in a very dissimilar foreign country. You will learn as much about your own country as about Japan. BE ENLIGHTENED.
For lots of videos on some of the best places in Japan, see the JAPAN FAQ YOUTUBE page.
—
This FAQ is provided as is without any express or implied warranties. While every effort has been made to ensure the accuracy of the information contained herein, the authors/maintainers assume no responsibility for any errors or omissions, or for any damages resulting from the use of the information contained herein.
©Copyright 1996-2017, The Japan FAQ: Know Before You Go, All Rights Reserved. The contents on this website, all photos and custom-made graphics are property of the author and may not be copied, altered, or stored in a retreival system without express written permission.