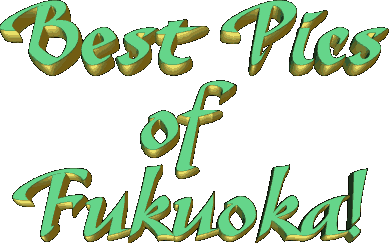 Best Pics of Fukuoka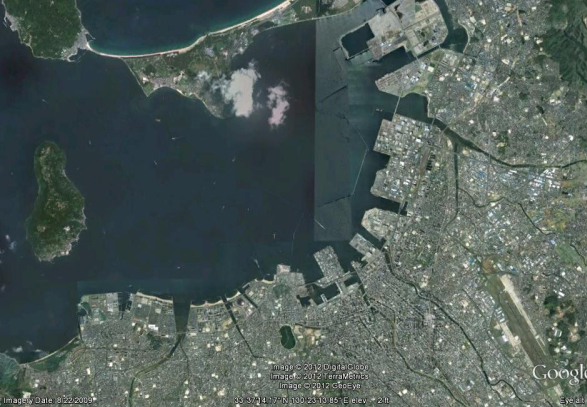 Welcome to a pictoral look at Fukuoka City. Hopefully these digital pics and videos will show you some of the delights of Hakata (the traditional name of Fukuoka).

Why Fukuoka?

Fukuoka is a nice, medium sized city of about 1.54 million people that is the largest in Kyushu, Japan's third largest island. It is consistently rated as one of the best cities in Asia to live, its climate is less extreme than other Japanese cities, and it has its own distinct culture as well as a wide variety of international people and foods. It's big enough to see a large number of interesting and historical places, as well as have most major nation's consulates, yet small enough to quickly and easily leave for the mountains and forests nearby. It has an excellent modern public transportation system, with a subway going straight to its international airport, yet avoids the concrete jungle feeling that overwhelms many larger Japanese cities. Fukuoka's women, called "Hakata Bijin" are nationally renowned as some of Japan's most beautiful, and it still has many old shrines, temples and festivals, some going back over 1000 years. Fukuoka is known as Japan's traditional gateway to Asia, being the conduit to China and Korea and importing many things starting from before the 3rd Century and onwards, including Buddhism, agricultural advances, calendar, philosophy, weapons, bronze works, and government organization. In fact many famous items in Japan like green tea, udon and soba noodles, and manju bean jam came to Japan through Fukuoka. Its people are friendly and welcoming, and it is not overrun by tourists like Tokyo or Kyoto. The laidback atmosphere, traditional regional foods, and beautiful historical sites makes it a wonderful city to visit as well as live in.

As you will discover from everything below, there is a lot to see. Go ahead and start browsing! Or if you're short on time, see the specialized itineraries, and recommendations for day visitors. You can also get more into on getting around and where to stay below. For those more interested in:
Nature/Gardens:

Temples & Shrines:
Nightlife:
Parks (Koen):

Nokonoshima
Nanzoin
Nakasu
Ohori Park
Nishi Koen
Gion Area
Tenjin
Nishi Koen
Minami Koen
Kushida Shrine
Oyafukodori
Minami Koen
Aburayama
Atago shrine
Nishidori
Higashi Koen
Yusentei
Sumiyoshi
Odo Park
Odo Park
Gokoku
Nokonoshima
Rakusuien
Kashii-gu
Shikanoshima
Fukuoka Botanical
Garden

Kurume
Kego Park
Kashii Kaien
Dazaifu
Maizuru-jo
Seinanmori no
Kohan Park

Higashihirao Park
Hanahata Engei
Park

Seinanmori no
Kohan Park

Mitoma
Hanahata Engei Park

Akizuki
Island City Park

Shofuen
Minato Hyakunen Park
Kurume
| | | | |
| --- | --- | --- | --- |
| Shopping: | Scenery/Views: | Culture/Cuisine | Amusement |
| | | | |
| Hakata City | Aburayama | Nagahama | Uminonakamichi Seaside Park |
| Canal City | Fukuoka Tower | Nakasu | Marine World Uminonakamichi |
| Tenjin | Hakata Port Tower | Yamakasa | Fukuoka Zoo |
| Nishi Dori | Maizuru-jo | Dontaku | Kashii Kaien |
| Nakasu | Atago Shrine | Yanagibashi | Marinoa |
| Kawabata | Nokonoshima | Maizuru-jo | Space World |
| Konoha Mall | Hakata City | Hiraosanso | |
| Yanagibashi | Sarakurayama | Hot Springs | |
| Marinoa | | Mongol Wall | |
| Hawks Town Mall | | Museums | |

For the 1 Day Visitor

Fukuoka offers a lot to see, but for those with just a day, here is a recommended itinerary. Many of these places are near subway stations, and you can save a lot of money and time by getting a subway day pass (620 yen weekdays, 520 yen weekends). The following also presumes that some but not too much time is used in shopping, browsing and eating.

As a starting point, let's use Hakata Station.
For the full day visitor (aprox. 8-10 hrs):
1. Hakata City - Quickly browse one of Hakata's newest attractions, and enjoy the view from the roof.
2. Nanzoin - See one of the largest bronze statues in the world, at a place so unknown it should be called a state secret.
3. Gion Area - Take the Subway to Gion Stn. and see the famous temples, then walk over to Kushida Shrine.
4. Canal City - Just 5 minutes on foot from Kushida, enjoy this unique shopping center, and see the hourly fountain dance.
5. Ohori Park/Maizuru-Jo - Walk north by the river to the Nakasu station, ride the subway to Ohori Park Stn. for a stroll.
6. Atago Shrine - Take the subway west to Muromi Stn, and walk up to Atago to enjoy the bay and city view.
7. Fukuoka Tower/Dome - Take the subway back to Nishijin Stn., walk north 20 minutes to the tower, dome, and beach.
8. Nakasu - If near dusk, return by subway to Nakasu and enjoy the neon and ramen stalls.
For the afternoon visitor (aprox. 5-7 hrs):
1. Hakata City - Quickly browse one of Hakata's newest attractions, and enjoy the view from the roof.
2. Gion Area - Take the Subway to Gion Stn. and see the famous temples/shrines, then walk over to Kushida Shrine.
3. Canal City - Just 5 minutes on foot from Kushida, enjoy this unique shopping center, and see the hourly fountain dance.
4 Ohori Park/Maizuru-Jo - Walk north along the river to the Nakasu subway station, and take the subway to Ohori Park Stn.
5. Fukuoka Tower/Dome - Take the subway to Tojinmachi, walk north 20 minutes to the tower, dome, and beach.
6. Nakasu - If near dusk, return by subway to Nakasu and enjoy the neon and ramen stalls.

For those on the Fukuoka Visa Run
If you're coming in from Korea and looking for the Korean Consulate to get your visa to live in Korea, then these are the easiest routes to get there (aside from a taxi, which is pricey). Both use the subway with no transfers needed.

From the airport: Option #1 - take the free white shuttle bus from the international terminal to the domestic terminal where the subway station is. Option #2 - From the international terminal, take a direct Nishitetsu bus departing every 30 minutes going to Hakata Station or Tenjin, then get on the subway there. If in a hurry or worried about getting lost, then the first option will probably be better.

From the ferry wharf: Walk down Marine-Dori about 700m (8 minutes) to Nanatsu-Dori St., then walk west about 400m to Taihaku-Dori St. Turn left and walk southeast about 700m to the Gofukumachi Subway Stn.

If you do any sightseeing, get the 600 yen subway day pass. You need to get off at the Tojinmachi Subway Station, Exit #1. From there you need to walk west down Meiji-Dori St. about 300m (4 minutes or so) to the Jigyo intersection, then turn right and walk north about 400m (5 minutes or so) to the Jigyo 3-Chome intersection. To the right is the Fukuoka Dome and Hawks Town Mall, and to the left is the Korean Consulate (open 9AM-12PM, then 1:30PM-5PM Mon-Fri, closed all Japanese and Korean holidays). Please check ahead of time, and remember you'll need to pay all charges in Japanese yen, in cash. If you want your visa by the following day, you need to get there during the morning hours. Address: Jigyo 1-1-3, Chuo-ku, Fukuoka City. Tel (092)771-0461.

Canal City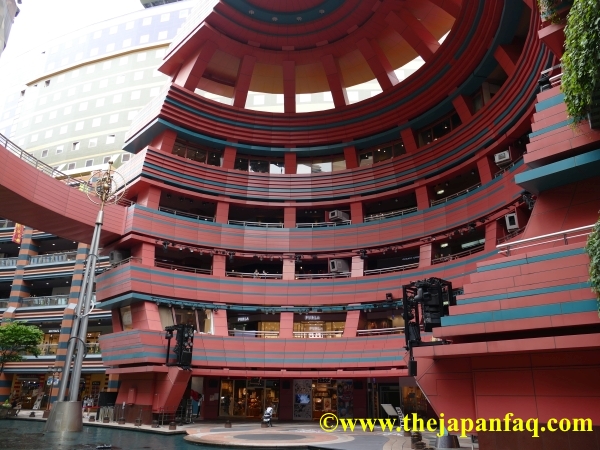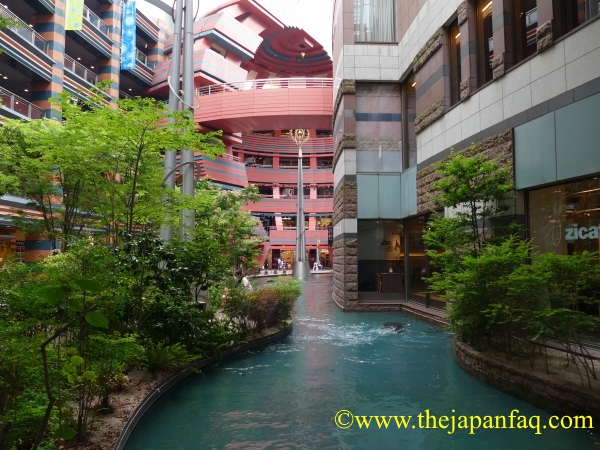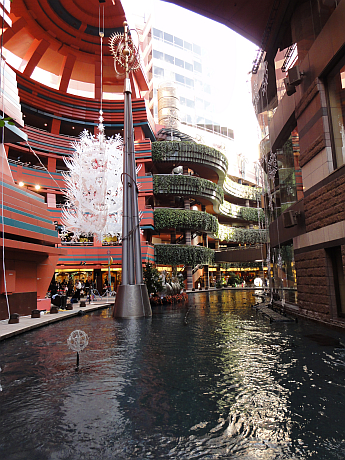 Canal City is one of the more recent developments in Fukuoka -- it was built in 1996 and based on an American shopping mall, and while limited due to tight land restrictions it has over 350 shops, cinemas, restaurants, and things outlandish. It is also next to the Hyatt Hotel. Canal City has a great selection of restaurants including a wide area of eateries specializing in ramens popular across Japan. AMC also has a large multiplex cinema there, and some discount computer shops are also there too. Canal City is about 7 minutes on foot from either the Nakasu-Kawabata or Gion subway stops. There is also the green loop bus that stops by. There is also paid parking for up to 1300 cars. The shops are open from 10AM-9PM and restaurants until 11PM (may vary by place). Address: Hakata-ku, Sumiyoshi 1-2; Tel (092)282-2525.

Tenjin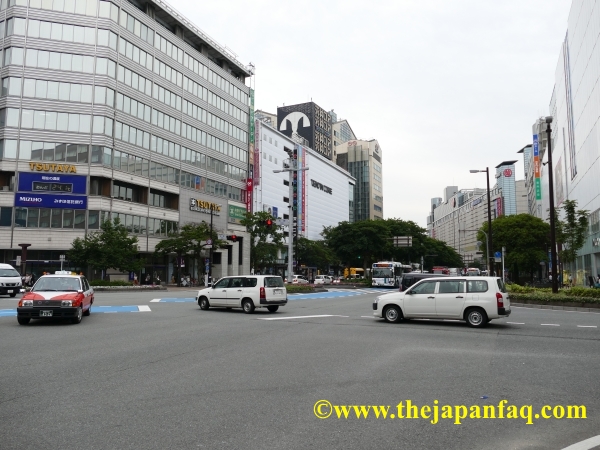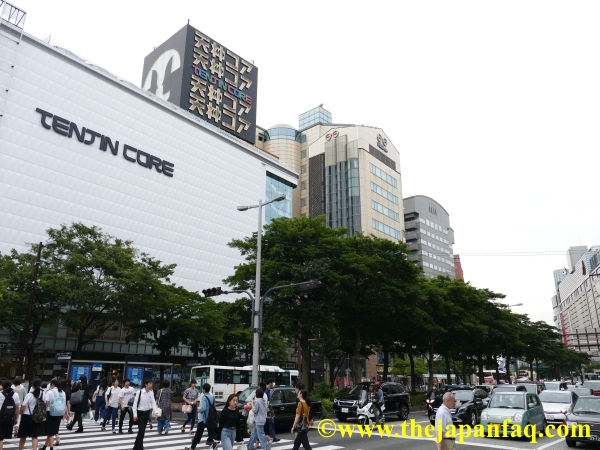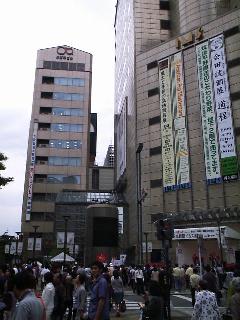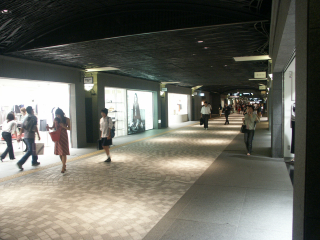 Tenjin is the heart of Fukuoka City, and virtually every bus or train you get on is either going to or coming from there. You'll find numerous department stores (all quite expensive), a large underground shopping area called the Chikagai which runs through most of the important street, the subway station, and the hangout of the young and the ex-pats on weekends and holidays....

Another busy shopping street is the Tenjin Shintencho, beside the Nishitetsu Tenjin Station, with people pouring through all day and evening.

And if you like, take a virtual walk down the Chikagai:

Oyafuko Dori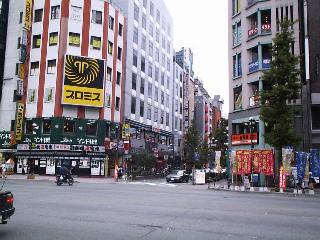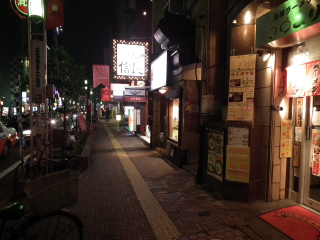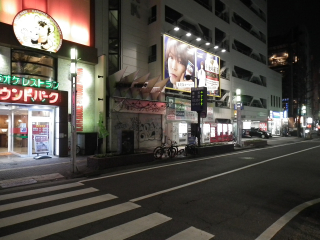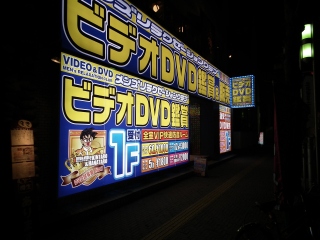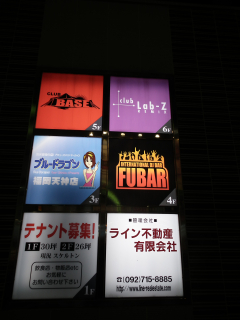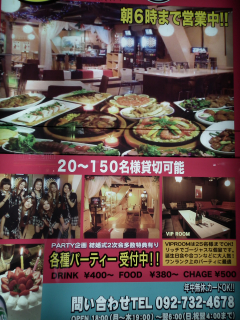 While puny and short compared to larger cities (it's only about 400 meters or 1300 feet long), you'll find quite a selection of bars, karaoke, ex-pat hangouts, game centers, and yatai (outdoor ramen stalls, which you will immediately notice by the stench of burning pork fat) here. It is also in Tenjin.

Nishi Dori
This is actually the same physical street as Oyafukodori, except it's separated by Showa-dori and Meiji-Dori. More of the same except for having a bit more room to breathe.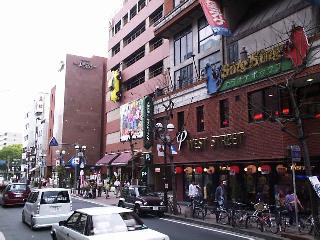 Kego Park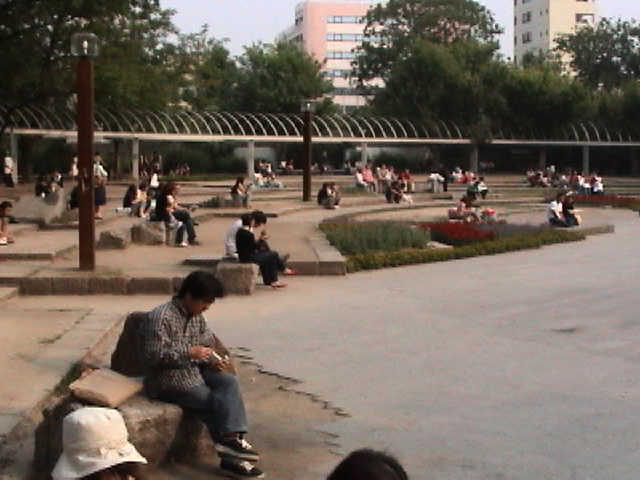 Kego Park is right next to the Solaria building, in the heart of Tenjin. It offers very little in terms of inspiring landscape architecture, blooming flowers or gardens most of the time, but its very location is a central point of rendezvous or a place to just chill a while and enjoy a snack or drink. It is frequently crowded in the daytime but there are usually enough places for people to sit down -- a marked contrast to larger cities like Tokyo. Next to it is also a small shrine, Kego Jinja, worth a peek if you have extra time or no time to go anywhere else. It also has a free foot bath (towels available for a fee). Address: Chuo-ku, Tenjin 2 Chome.

Nakasu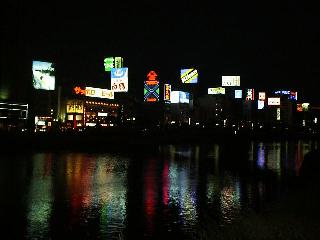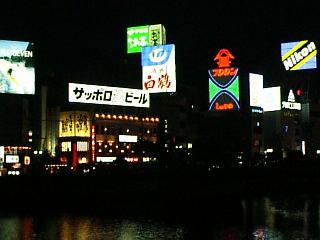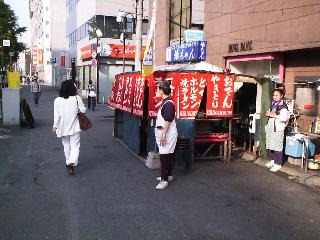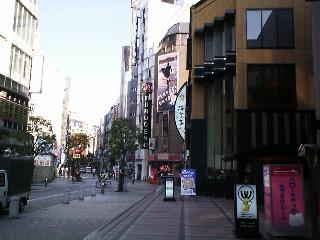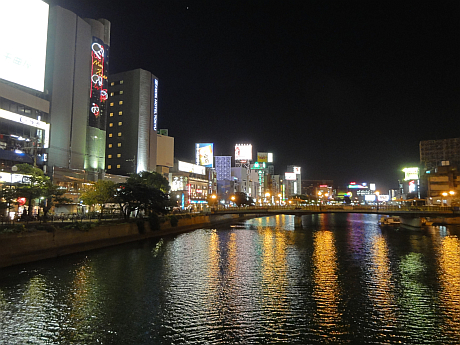 Nakasu is the red-light district of the city. Here you'll find a surving Taiyo movie theater from the 1940s (the newer theaters are in nearby Canal City, Hakata City and Tenjin), exhorbitant hostess bars, the sex industry, many outdoor ramen stalls (yatai) by the river at night, and basically where middle-aged Japanese business men go at night to entertain customers and drink their problems away. This area is one that has been hit hard by the recession. In fact, since its heydey the amount of neon has gone down by about 25%, since companies aren't spending as much for advertising in the flatlined economy, not to mention getting an insanely high electric bill every month. If things get better you might see more growth, but in the future you'll probably see more energy efficient LED lights than neon.

Nearby you can go to Riverrain or "Super Brand City" for wildly high designer brand goods shops, and in the summer a few "beer gardens" where you can drink your fill on the roofs of several large buildings. They close early though-- 10PM or so. It's small by Tokyo or Osaka standards, but gives a colorful view of neon on the water...

Kawabata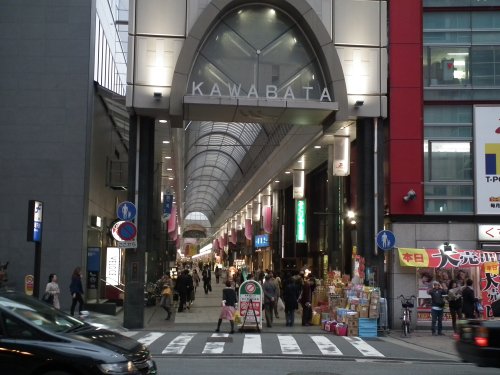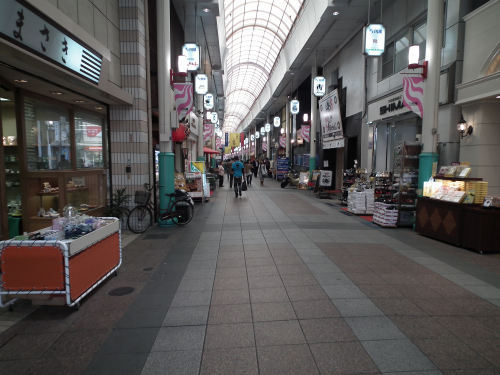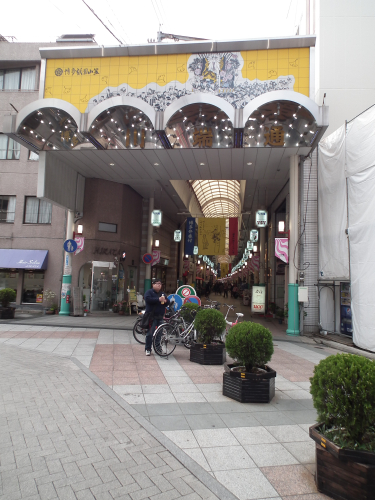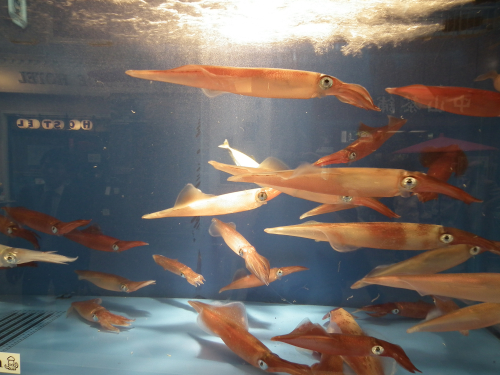 Before there was Canal City or other large shopping malls, there was (and is) Kawabata, an older, roofed pedestrian street with lots of shops and stores to browse through. Located next to Nakasu, you can get off at the Nakasu-Kawabata subway station and from Exit #6 you can easily run right into it.

Fukuoka Tower & Yahoo Dome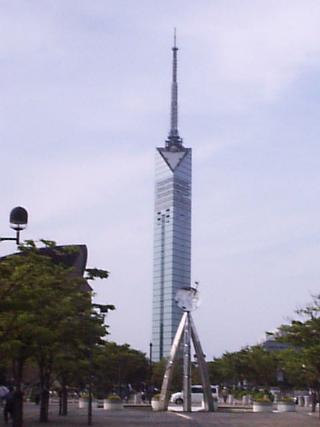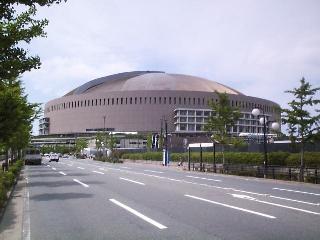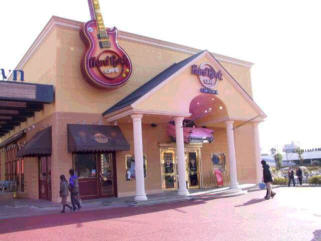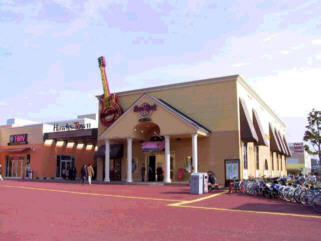 This is Fukuoka Tower, which is one of the biggest landmarks of the city. Completed in 1989, the 32 story, 234 metre (767.7 feet) tower offers a great view (for 800 yen to go up) and serves as the TV/radio tower for almost all the broadcasts in the city (one always wonders why they didn't put the tower on a mountain if they were going to do that). Next to it is another landmark, the Yahoo Dome, which is used for the Softbank Hawks baseball team as well as some big concerts and special events. Newer to the area is The Hard Rock Cafe, as well as the Hawks Town Mall with shops, 10 theater cineplex, art museum, toy store, and more. [NB: The mall will be closed spring 2016-2018 for renovations]. The tower is about 20 minutes on foot from the Nishijin subway station, or there are direct buses from Hakata Station and Tenjin. It is open 9:30AM- 10PM April-Sept and until 9PM Oct-Mar (entrance closes 30 minutes before closing time). The tower gives a very nice view of the area provided the weather is good but you needn't pay money to get much of the same; you can always go to the top of the nearby 35 story Seahawk Hotel next to the Dome, or the Hakata Port Tower (not nearly as good a view, but free; see below). If you still want to go up the tower, you can get a free 20% off discount card Fukuoka Welcome Card, available at the JR Hakata Station information desk, Fukuoka Convention & Visitor Bureau (1-10-1 Tenjin, across the street from City Hall) or Rainbow Plaza which is in the IMS Building (8th floor) in Tenjin. To get there, if going by subway you need to get off at the Tojinmachi or Nishijin station and walk north about 20 minutes toward the ocean, or catch a 9 minute bus ride from Nishijin Palace. Alternatively, catch a bus from Tenjin (Tenjin Bus Center Mae 1A bus stop; Nishitetsu Bus Nos. 300ís, 14, 44, 151, 152 or 200), Hakata Station (the 1st floor Kotsu Center No. 5 bus stop; Nishitetsu Bus No. 300ís or 39), or the airport (Nishitetsu Bus No. 39). The green loop bus also stops there. At any rate, these are the de facto landmarks of the city--and you can't help but notice them when you fly into Fukuoka on a plane.... Address: Tower: Sawara-ku, Momochi-hama 2-3-26; Tel (092)823-0234 - Dome: Chuo-ku, Jigyohama 2-2-2; Tel (092)847-1006

Hakata Port Tower & Bayside Place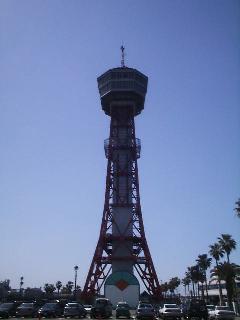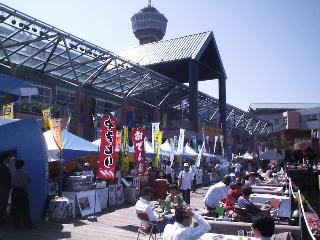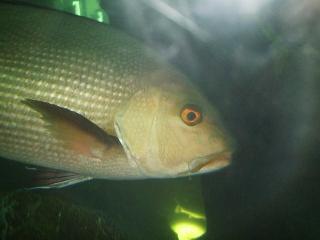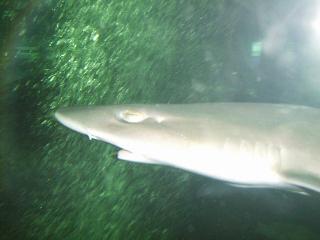 Bayside Place is a recently renovated dock for Fukuoka, and the international ship port where the ferry and hydrofoil (the Beetle) dock for landing on the other side. Here you can take a boat tour around Hakata Bay, go up the 73 meter Hakata Port Tower (and it's actually FREE), or see a massive 9m diameter and 8m high indoor aquarium with 1 meter-long fish, giant sea turtles, eels, and baby sharks swimming around inside (and NO, the shark doesn't eat the other fish in the tank).

There is also a duty free shop, souvenir shops, fish and sushi supermarket, themed restaurant, hot spring place (Namiha no Yu), and kids activity center. Also it offers itself as a large free wi-fi hotspot for people who want to get online. It's about a 20 minute walk northwest towards the ocean from either the Nakasu-Kawabata or Gofukumachi subway station. From either station, take exit #6 and follow the river or any street parallel to it. Or by bus, from Tenjin take Nishitetsu bus #49 or #90 for 15 minutes and exit at Hakatafuto; fare about 180 yen. From Hakata Station take bus #46 or 99 for 25 about minutes and exit at Hakatafuto; fare is about 220 yen. Both are open 10AM-10PM (last tower entry 9:40PM). Address: Hakata-ku, Chikko Hon-machi 14-1; Tower Tel. (092)291-0573, Bayside Place Tel (092)281-7701

Ohori Park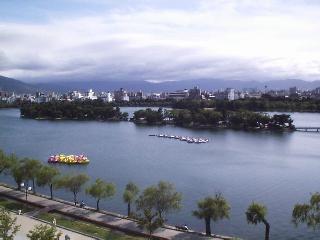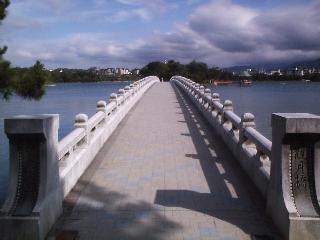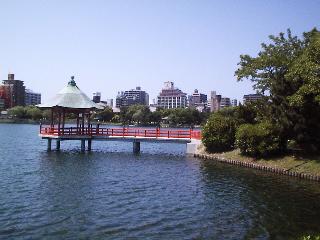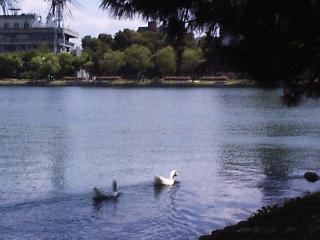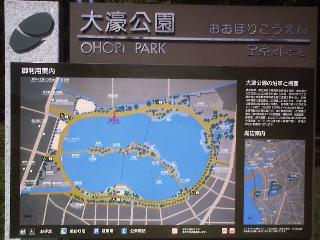 Ohori Park is arguably the most beautiful park in the whole city. It was actually a reclaimed area modeled after the West Lake in China, and was opened in 1929. It offers a large pond, a 2km jogging track around it, a beautifully sculpted island in the middle, and lots of space to breathe. Both daytime and nighttime offer a wonderful, open atmosphere. Also available to rent are swan boats, row boats, and water striders (a bicycle on 2 pontoons) between March and November; weekdays 11AM-6PM, weekends 10AM-6PM (last entry 5:30PM). Note that only the northern part of the lake is open for boating.
| Rates (as of Jul. 2014) | 1st 30 min. | Each additional 10 min. |
| --- | --- | --- |
| Swan Boat | •1000 | •300 |
| Row Boat | •600 | •200 |
| Strider (single) | •800 | •250 |
| Strider (tandem) | •1200 | •400 |
There is also an annual fireworks festival there every August--expect a tsunami of people to come in for it.


Maizuru-Jo and Park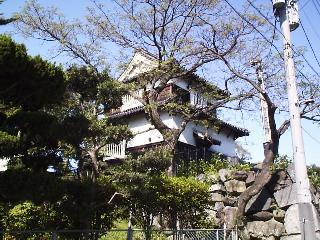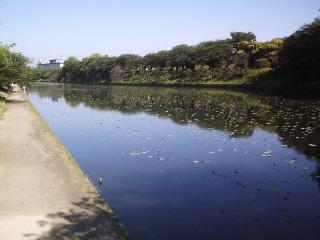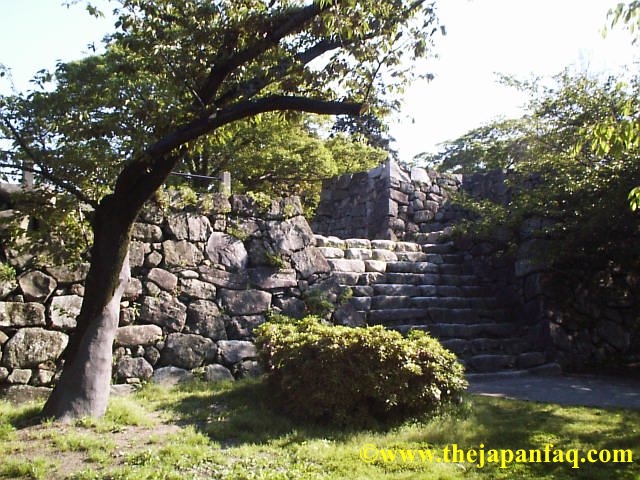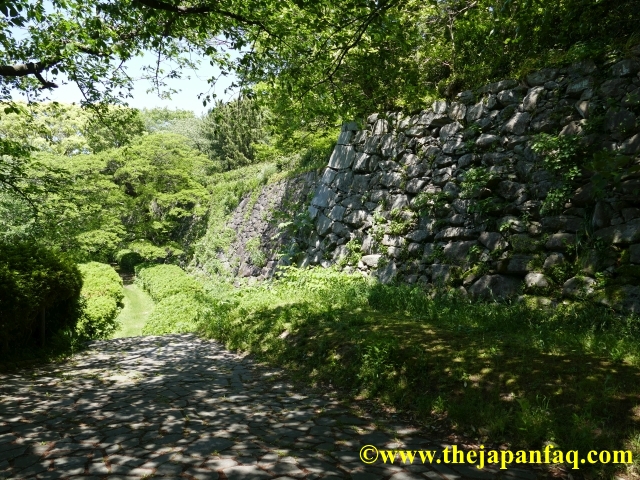 If there is one thing that Fukuoka City doesn't have, it's a beautiful historic castle. It did long ago, built in 1601 by Nagamasa Kuroda, but now all you can see are its remains. Even so, you can walk by the castle moat, and into what used to be inside the castle (Jo-nai) to get a pretty good idea of what existed, and its strategy of keeping invading armies out (it was never needed for that though, as history turned out). You'll also find VERY few people who go inside, surprisingly, and is a nice place for a picnic or afternoon snooze. With around 1000 trees, it is also one of the best places to see the cherry blossoms (usually late March to early April) in the city. It is next to Ohori Park, and closest to either the Ohori-Koen or Akasaka subway station, about 8 minutes on foot. Tel.(092)781-2153

Nishi Koen
Also close by Ohori and Maizuru-Jo (just walk north ten minutes from the Ohori subway station) is a hillside oasis that makes you feel you left the city and went into the forest. Nishi Koen, or literally West Park, is a quiet and open park with lots of space to stretch out and relax, as well as offers the Terumo Shrine and a good view of the city and ocean. It's also one of the best places in the city to see the cherry blossoms every spring, in fact it is listed as one of the Top 100 cherry blossom spots in Japan. With over 1300 trees in bloom, it will be filled with big crowds welcoming the end of winter through big drinking parties and karaoke going into the wee hours of the morning.


Abura Yama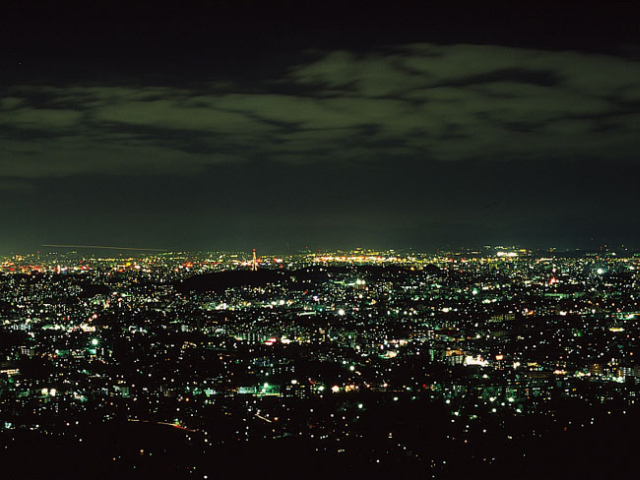 Abura Yama has the best night view of the whole city -- and if you have the chance to see it, then it's well worth the trip. The Katae Tenbodai observatory by the top is 597m high and on a clear day you have a 120 degree view of most of the city and bay. There is no direct way to get there except by car or motorbike though, and on weekends especially you'll find so many other cars there that parking will be tough if not impossible (no charge though). Along the way up the mountain you'll find a whole row of cars parked along the road with couples inside [actually they all say they're there for the view but I never see any of them actually looking out at the city ;-) ] as well as the most expensive "love hotel", Shiro, there too. The area also offers a 70.7 hectare hiking park called Shimin no Mori as well as a ranch called Moo-Moo Land, with cows and the freshest ice cream you can eat. And while hard to access, it also has a good display of about 2000 cherry blossom trees usually starting around the end of March. You can reach it by taking Route 557 starting from Tojinmachi station (or Route 202 which will merge with it) and head south all the way up the mountain until the end of the road. For those without a car, you can take express bus No. 13 from Tenjin or No. 113 from Hakata Station to Aburayama Danchiguchi. From there you can walk up an hour to the Shimin no Mori or take a taxi (10 min; apr. 1500 yen). On weekends there are infrequent buses leaving ever 90 minutes or so. See the schedule for leaving from the Aburayama Danchiguchi here. For the Shimin no Mori: address: Minami-ku, Hibaru 855-5; Tel (092)871-6969 Open daily 9AM-6PM, admission free.

Shikanoshima & Uminonakamichi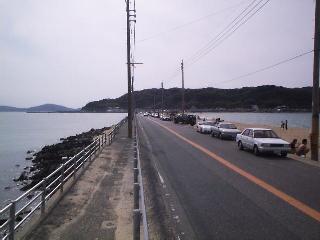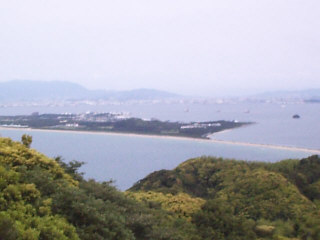 How many other places can you go and have a beach BOTH on your right and your left? Shikanoshima, or "Island of Shika" is an "island" connected by an 8km isthmus or sandbar (Uminonakamichi) that together outline Hakata Bay. As you go down the 8km (5 mile) Uminonakamichi you'll find it has a lot to offer, including a few small amusement parks, scenic parks, and. swimming. Uminonakamichi Seaside Park is there and from late March turns into a colorful cherry blossom spot with over 2000 trees, as well as roses in summer and fall and cosmos flowers in autumn too. The isthmus also has Chili Joe (Nata 1-11-10, tel 092-608-2828, closed Thu.), the best Tex-Mex restaurant that Fukuoka has to offer (go 1 km west past the railroad crossing, til you find a Lawson's; there is one other Mexican restaurant near Tenjin, El Boracho, at 2-3-2 Daimyo, 092-720-5252). Shikanoshima has Mokozuka, a small grave site of some 120 Mongolian invaders from 1274 (they were captured and beheaded), as well as Kin-In Park where a gold seal from a Chinese Emperor was lost and re-discovered. Yet if you only go down Uminonakamichi you'll also miss one of the best sites - an observation deck in Shiomi Park in the middle of the hills with a grand view of the whole bay and ocean. The island also offers a nice shrine called Shikaumi Jinja, a hot spring hotel, and a small museum of Mongol and other artifacts. You can catch a 30 minute ferry there from the Hakata Wharf, or take a train that goes around the city and onto the sandbar up to Saitozaki, or a one hour bus ride from Tenjin. There is also a 20 minute daytime boat ride from Momochihama (near Fukuoka Tower) for about 1000 yen each way to Uminonakamichi, departing once an hour or so weekends and every 2 hours or so on weekdays. There is a bus that goes around Shikanoshima, but runs only once per 2 hours or so. There are also 2 beach areas on the northeastern part of Shikanoshima, Katsuma and Shirase, neither of which is too crowded compared to elsewhere. Katsuma has more of the powder sand beach; Shirase is more rocky and offers snorkelers a new adventure. By bus from Saitozaki it takes about 30 minutes to Kyukamura at the tip of the island - by car is the most convenient way to see the area.

Nokonoshima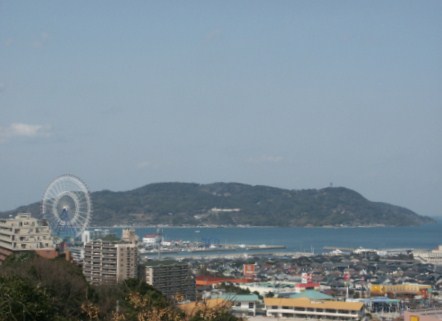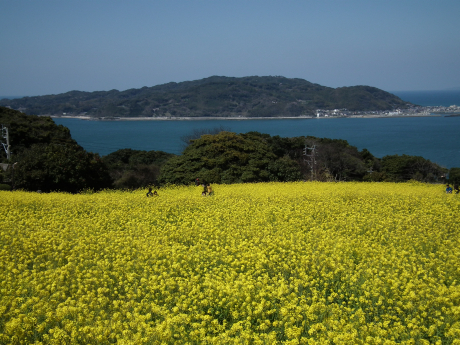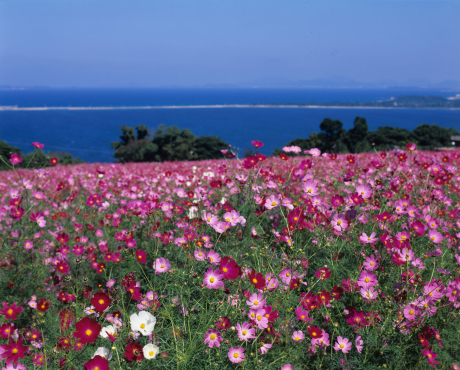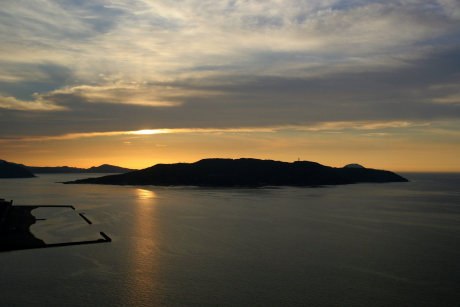 If you have the time and want to do a bit of hiking and see some gardens, then Nokonoshima awaits. It's in Hakata Bay and about a 10 minute ferry ride (about 5km, or 3 miles), or less by speedboat from the Meinohama Port. The island also offers some camping. The return boats shut down service before 11PM though, so be sure to find out when the last boat leaves and don't be late! You can walk there from the Meinohama subway station about 20 minutes, or you can get a bus from there, or from the Tenjin Bus Center. Here are some guides on the islands and ferry schedules (in .pdf):

Guide 1 - Guide 2 - Guide 3 - Noko Flowers - Noko Park Map

Minami Koen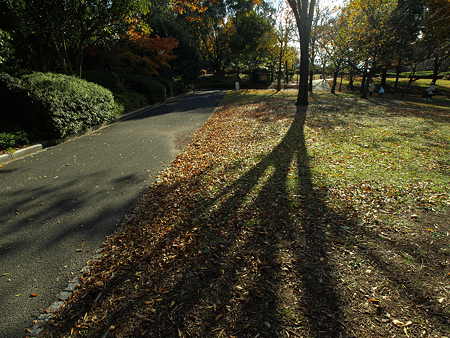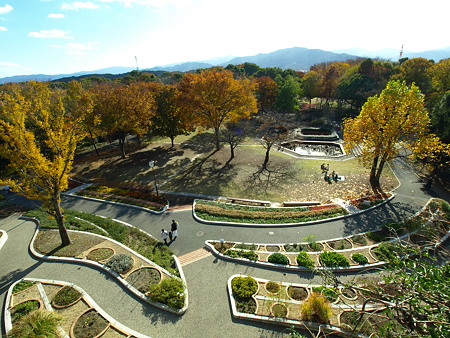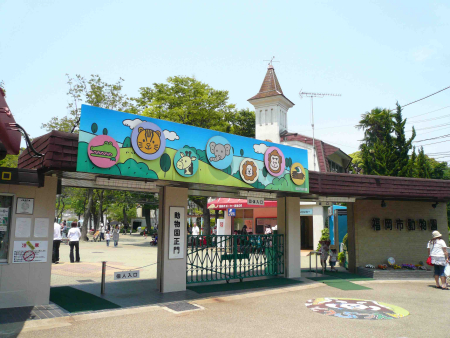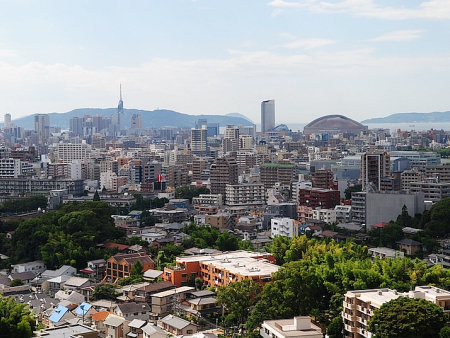 Minami Koen (literally "South Park") is a hilly area in the middle of Fukuoka City that is most known for the city zoo and botanical garden. But it has a lot of hills covering 10 hectares with 190,000 trees to explore, has a spectacular observation point to see the city, and with over 1400 sakura trees is one of the best places to see the cherry blossoms in the spring. The botanical garden has over 2,600 kinds of plants and flowers, and the zoo has over 160 animal species. Open 9AM-5PM. Access: By bus: From Tenjin or Hakata Station take Nishitetsu Bus #56, 57, or 58 and exit at the Dobutsuenmae or the Taisei Kokomae bus stop. On foot: Closest from the Yakuinodori subway station, then walk southwest down Josui Dori about 850m (about half a mile) into the park.

Or, if more interested in the observatory, then from the Sakurazaka subway station walk south past the 7-11 and up the hill to the observatory. When the weather is clear it offers a great view both during the day and at night. For those unable to make it to Aburayama this place is a good substitute. There is also a paid parking lot but only open during the day.

Yamakasa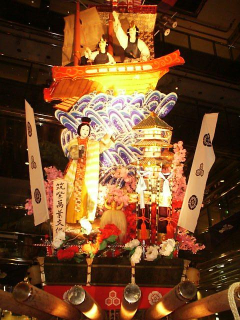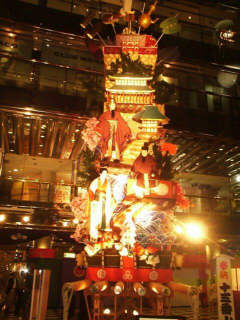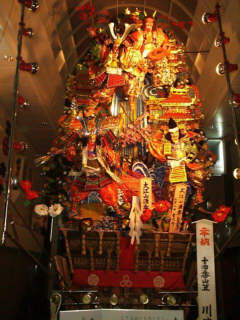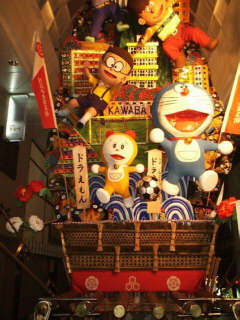 Every July 15 in Hakata is the 750 year old Yamakasa festival, held just after the crack of dawn. But if you think no one would go to see it at such an ungodly hour you'd be in for a big surprise. There is always a huge crowd of up to 1 million spectators, as several of the 1 ton floats you see here are carried by a large group of men calling eachother and racing to see who can carry their float fastest. Whether you choose to stay up all night or get up way early in the morning, it's well worth a look and is a uniquely Fukuoka event.

If you wish to see the effort and ceremony in making one of these floats, see this:

Kushida Shrine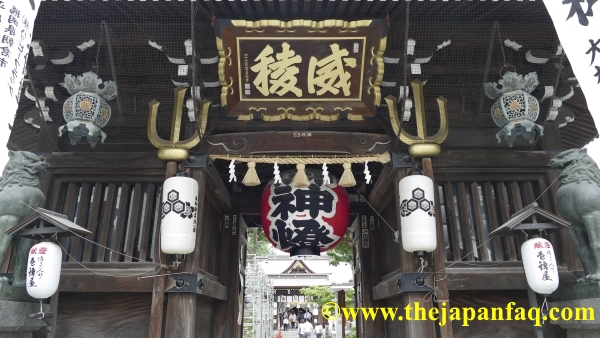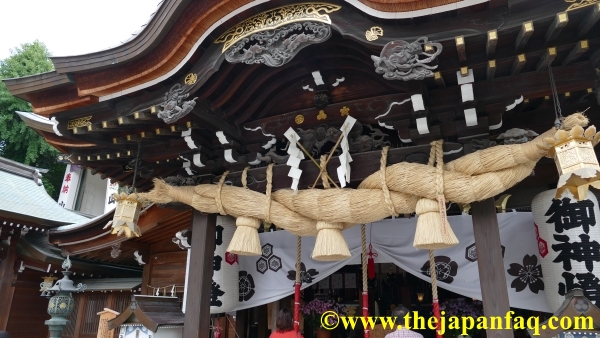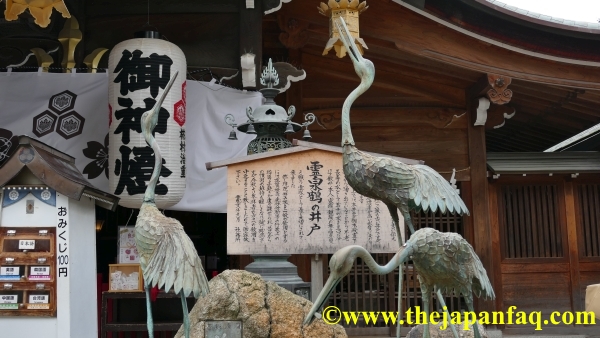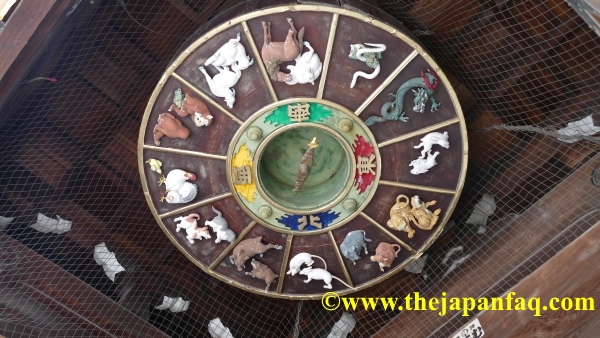 While not the largest and most impressive of shrines, Kushida is one of the most famous shrines in Fukuoka, and is the starting point of the Hakata Gion Yamakasa festival. According to tradition it was built in 757 A.D. and Hakata's two major annual festivals, the Yamakasa as well as Dontaku Festival are both dedicated to Kushida Shrine. Inside the shrine you can also see on the ceiling a picture of the Chinese zodiac as well as an old ginkgo tree, which is a national monument. The main hall is open from 4AM-10PM. It is only 5 minutes on foot from the Gion subway stop. Address: Hakata-ku, Kamikawabata-machi 1-41.

Tochoji & Gion Area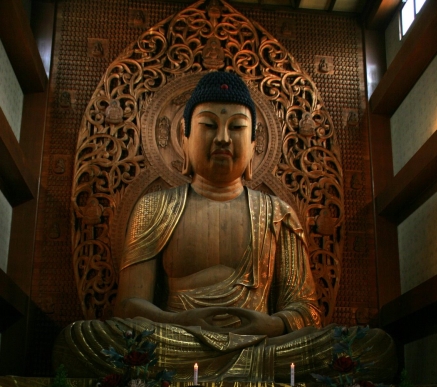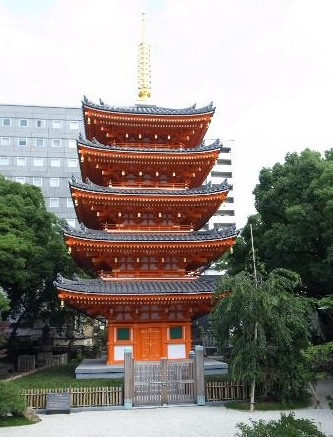 One of Japan's most famous items is its great Buddha statues, particularly the Todai-ji in Nara and also Kotoku-in in Kamakura -- and not to be missed. But did you know Fukuoka City has its own great Buddha statue? That's OK, almost nobody in Japan or even Fukuoka knows either. The great Buddha is in the Tocho-ji temple, and in contrast to bronze, is made of wood. It stands 10.8 meters (35.4 feet) tall, weighs 30 tons and well worth a visit - which unlike the other statues is free. It took four years to carve and was completed in 1992. The temple was established in 806 A.D. and is the oldest Shingon sect temples in Kyushu. It is in the Gion area -- along with several other temples and shrines in the area to see, including Shofuku temple nearby, which is Japan's oldest Zen Buddhist temple. In fact there are over a dozen temples in the same area. Another famous shrine in the Gion area is Sumiyoshi Shrine, and Rakusuien Garden right next to it. All are a few minutes walk from the Gion subway stop. For Tochoji and Shofuku temples, take the subway exit #1. Address: Hakata-ku, Gokusho-machi 2-4.

Rakusuien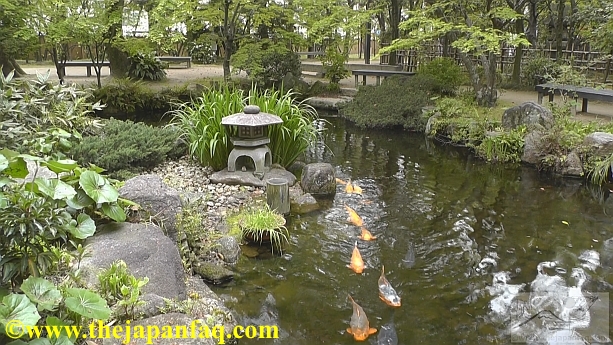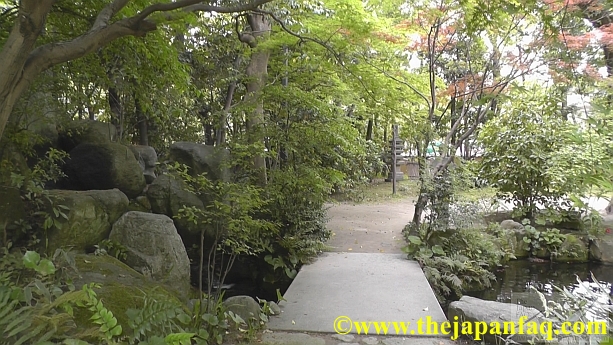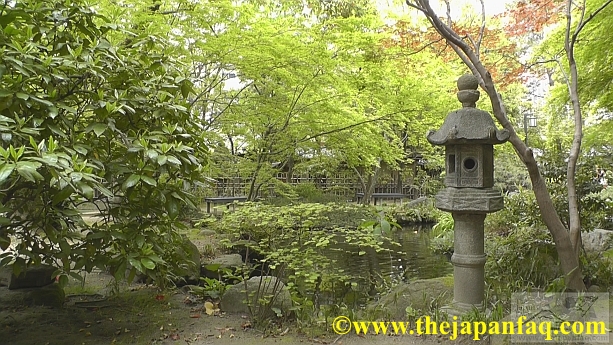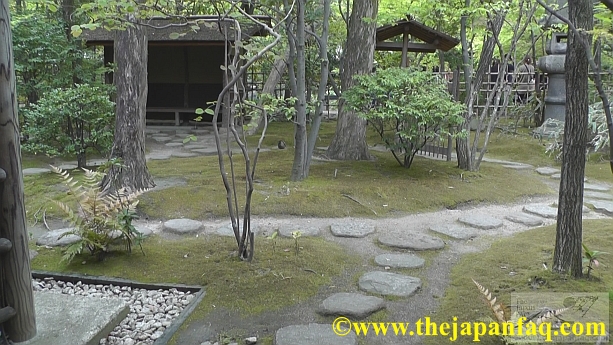 Just across from Sumiyoshi Shrine on the north side is an example of a traditional Japanese garden; this one was a wealthy merchant family's 2nd home and was built in 1906. It also has a traditional Japanese tea room, and you can enjoy a cup of green tea and traditional sweet, just as the original owners did over a century ago. Address: 2-10-7 Sumiyoshi, Hakata-ku (12 min on foot from Hakata Stn., or 2 min. on foot from the TVQ-Mae Nishitetsu loop bus stop; or 7 min. on foot from the Hakataekimae 4-chome Nishitetsu bus stop or 5 min. on foot from Sumiyoshi bus stop). Admission: 100 yen; closed Tuesdays, open 9AM-5PM. Tel:092-262-6665.
Atago Shrine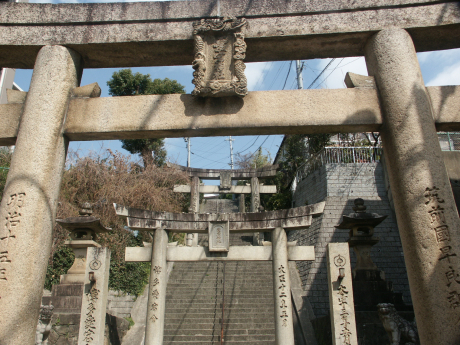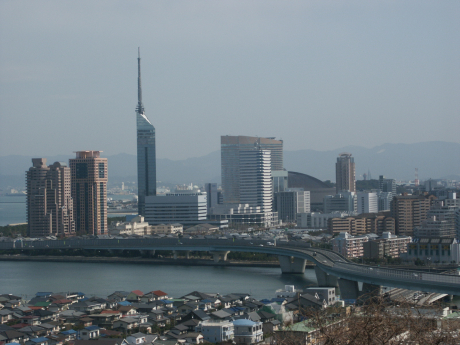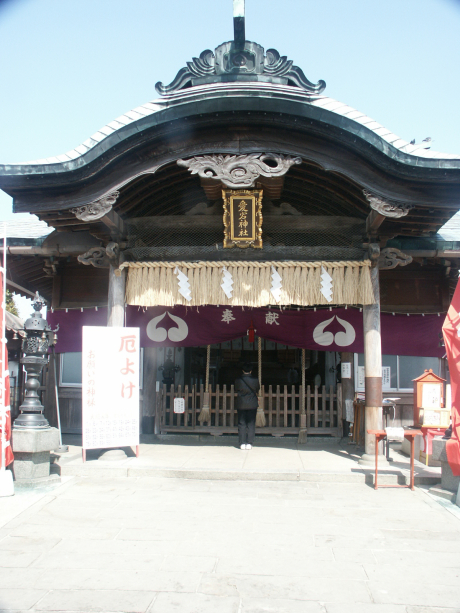 Another wonderful site that many people should see is Atago Shrine, which offers from the top of the 68m Mt. Atago a spectacular view of the western area of the city, as well as Hakata Bay and Fukuoka Tower. You can also get an excellent view of Nokonoshima and Shikanoshima when the weather is good. This shrine is said to be the oldest in Fukuoka City, going back to the year 72 A.D., and until 1901 was known as Washio Shrine. While there are over 900 Atago Shrines across Japan, this one is the 3rd most important after the ones in Kyoto and Tokyo. Unfortunately, this wonderul site is nearly completely overlooked or ignored by the most popular travel and tourism books and guides. Entrance is free and if you have the time is definitely worth a visit. There are also many smaller shrines nearby on the way up. Some of the best times to visit are usually late March to early April during cherry blossom season, with over 2000 cherry trees that are also illuminated after the sun goes down, as well as usually from late November when the autumn leaves change color. The first week of the year is also very active with over 700,000 people visiting the shrine. It's also a popular place for couples on dates looking to get away from the crowds. From 1928 to 1943 there was a popular cable car going up to the top, but was closed to use the metal in Japan's war effort.

Just get off the subway at Muromi Station (Exit #1 or 6), walk west 4 minutes across the bridge and take the stairs going up on your right when you see the stone torii gate. By bus it's a 5 minute walk from the Atago-Shita bus stop. If you want, there is a winding road which you can take instead of the stairs. Address: Nishi-ku, Atago 2-7-1; Tel. (092)881-0103

Odo Park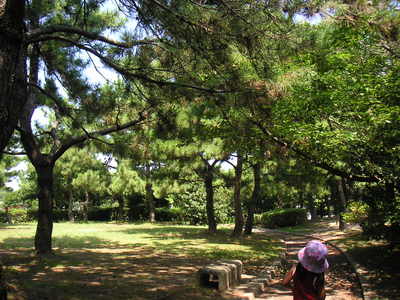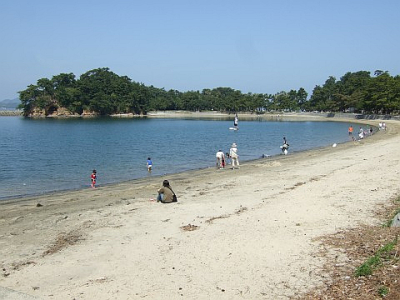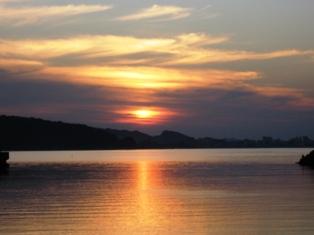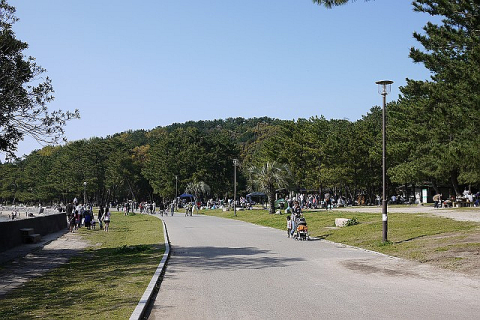 Way off in the western area of Fukuoka City, about 25 minutes on foot (5 min by taxi) northwest of Meinohama Station lies Odo Park by the water, and offers a great view of the water and lots of room to walk around. It was established in 1942, and there is some paid parking there (charge 100 yen/hour; max 500 yen) but on weekends may be full; there is also a yacht harbor next to it with paid parking (100 yen per hour). It's especially good for kids to run around, take a few short hikes, enjoy the ocean view, see the Ododai Shrine, and watch the sunset over the water. If going on foot from the station you can also stop by Kotoku-ji, another famous Rinzai Zen temple. The park also offers a large grass field, baseball diamond, BBQ area (charge 100 yen/person), and play gym for younger children. Open 9AM-5PM Oct-Mar; 9AM-7PM Apr-Sep. Address: Nishi-ku, Odo 2-1855-1; Tel. (092)883-3510.

Nagahama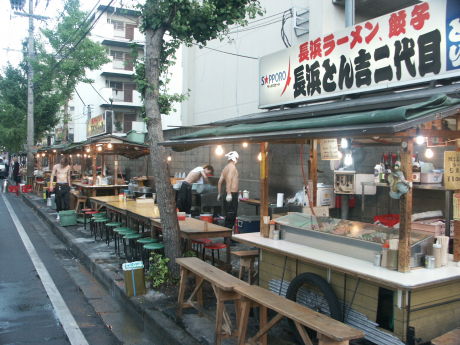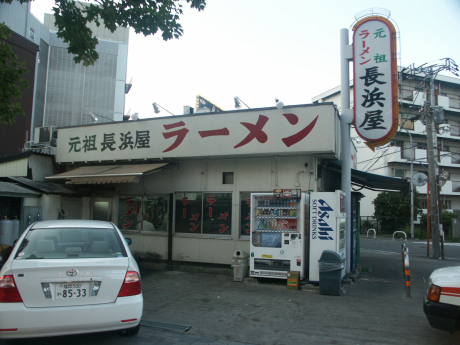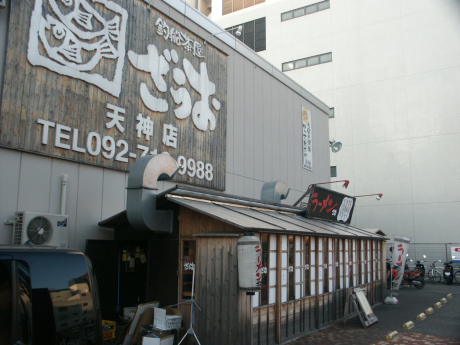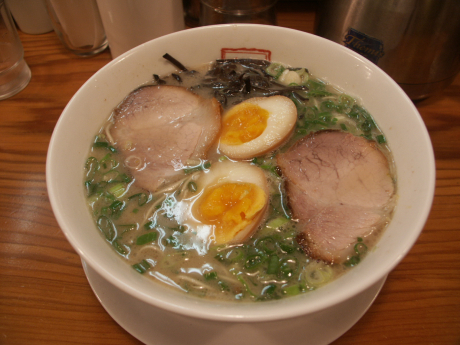 Just past Oyafukodori towards the ocean, you might notice a pungent combination of butane gas and burning pork fat. Most likely that is coming from Nagahama, a street with a huge collection of Hakata ramen stalls and small restaurants. Hakata people take great pride in their ramen, which is based on a pork soup broth and noodles, and often not much more. Along the Naka River in Nakasu at night you will also see a long series of stalls called yatai, but Nagahama is more where the action is at (though they can't compete with the river and bright lights).

Here's a look at the Nakasu Yatai:

Seinanmori no Kohan Koen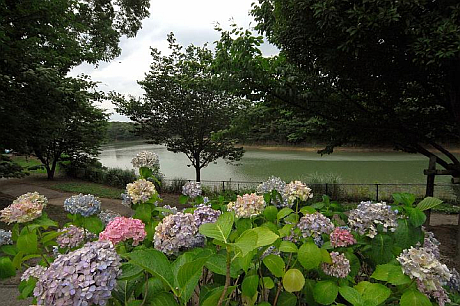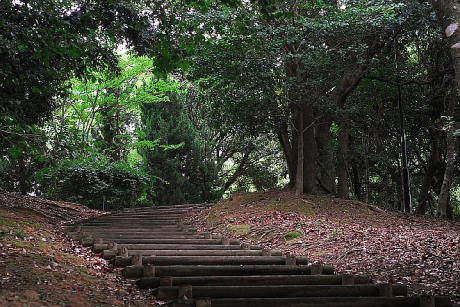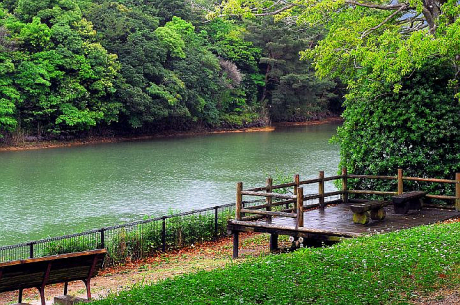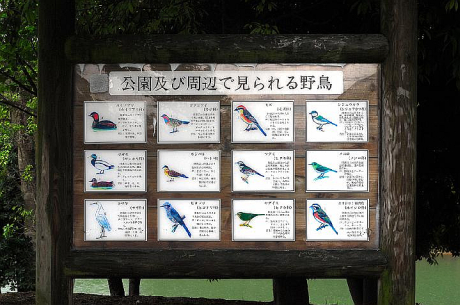 Up to now you may have noticed that most interesting sites are around the northern part of the city. But the southern area has a few great places too, hardly mentioned elsewhere. One of them is a relatively new park officially opened in 2008 and is a stone's throw from Fukuoka University's main campus. At Seinanmori no Kohan Park there are sports fields, a bamboo grove, large ponds, playgrounds, open fields, cherry blossoms in spring, and a habitat for at least 12 kinds of wild birds. Its carefully scupted landscape and flowers also make it a beautiful sight. Unlike some other parks though there are more rules; the park is open Oct-Mar from 9AM-5PM, and Apr-Sep 9AM-7PM. Bicycling through the park is not permitted, nor BBQs or fireworks. Access is easiest by either the Nanakuma Subway Line, 5 minutes on foot (about 450m) from the Umebayashi Subway Station (use Exit #1), or 7 minutes on foot (600m) from the Nanakuma Subway Station (take Exit #2). Address: Nanakuma 6-Chome, Jonan-ku; Tel. (092)863-7929.

Hanahata Engei Park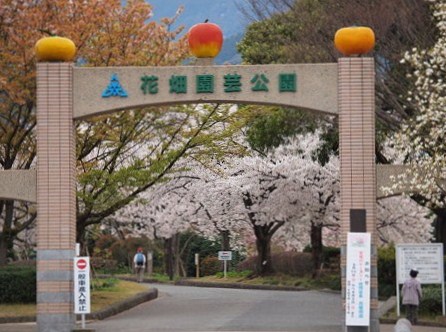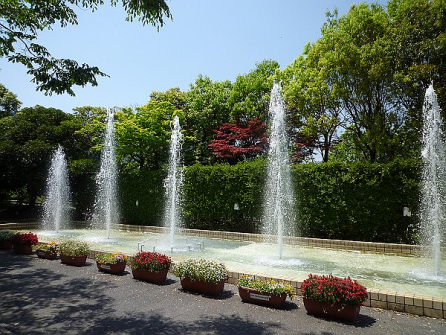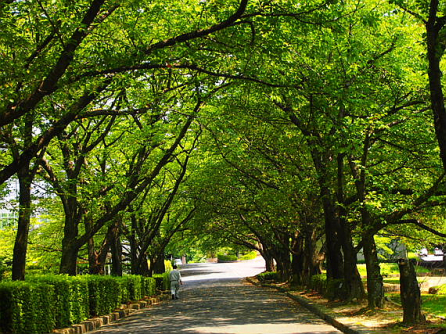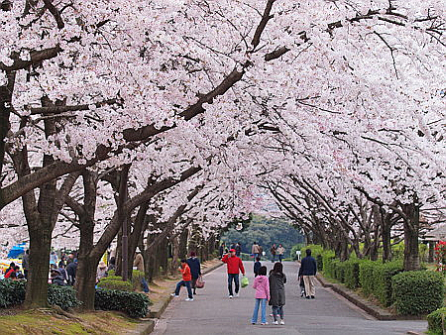 Sitting on what used to be a prefectural government agricultural research site, Hanahata Engei Koen (Park) was officially established in 1984 and proves again that while not famous like a lot of older places in the northern half of the city, it has a beautiful natural character unique to itself. It is called a park of flowers and fruit trees, 14.7 hectares large, with over 1300 fruit trees that in season you can pick yourself to buy. It even has a hothouse with 70 kinds of tropical fruit. In addition, it has a wide open lawn, a rest house, a flower field, fountain area and observation area of Fukuoka City. Access: One of the easiest ways is by Nishitetsu Bus #59, from the Tenjin Core or Yakuin Station bus stop (buses run every 40-60 minutes depending on the day). Or from Hakata Station get on the bus bound for Kashibara Eigyosho, and exit at the Hanahata Engei Koen Iriguchi (about 55 minutes). Parking is available for 300 yen. Entrance free, open 9AM-5PM, closed Mondays. Address: Kashibara 7-571-1 Minami-ku; Tel. (092)565-5114.

Konoha Mall Hashimoto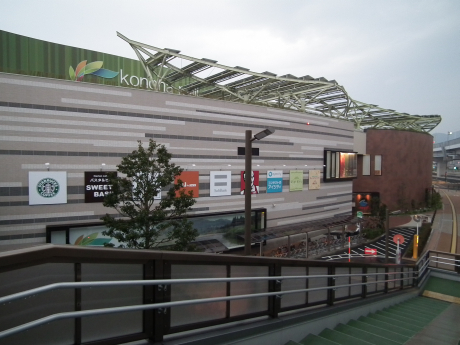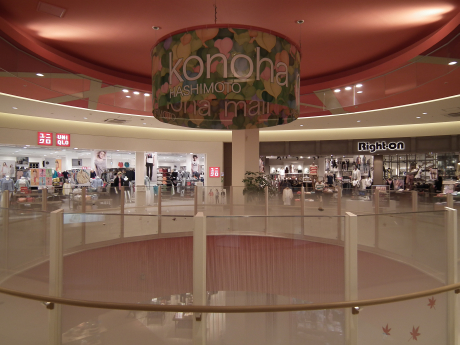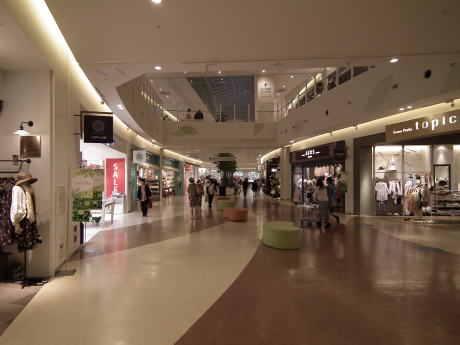 If you thought that there'd be nothing at the end of the new Nanakuma subway line and the only benefit is easier transportation for those living there, here is a surprise: a new large American style shopping mall with rows of shops for the spendthrift masses. For Japanese standards it is quite large and bright, and easy to get lost in the massive parking lot at the top. It doesn't have the personality and charm of Canal City, but even its vanilla character is a sharp contrast to the older pedestrian shopping streets that are still around. The easiest access is through the subway to the final stop at Hashimoto Station; from there it's a walk across the street.

Higashihirao Park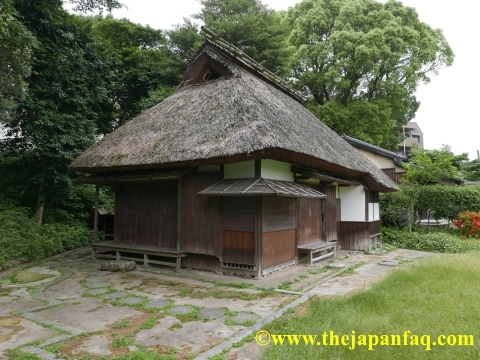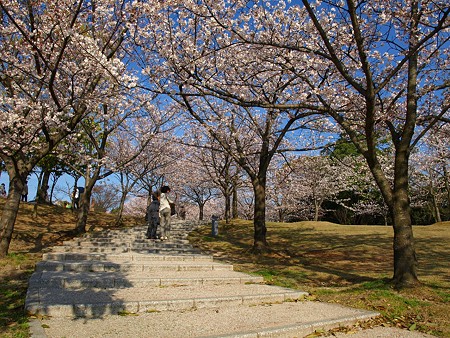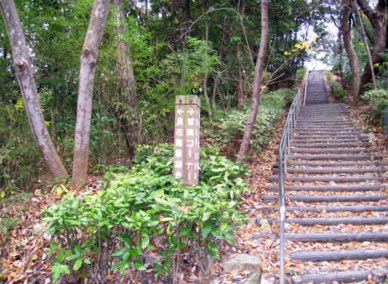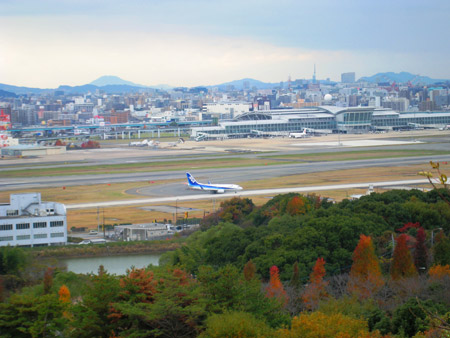 Higashihirao Koen (Park) or "Hakata-no-Mori" is just east of the airport with a large focus on sports. It is a large 94 hectare park that has the Level-5 Stadium holding 22,000 people and home of the Avispa Fukuoka soccer club. There is also an olympic size swimming pool, gymnasium, aerobics studios, tennis courts, ice skating facility (Nov-Apr), plus outdoor slides and gym for children. Most facilities require a small fee. In springtime there are also over 1700 cherry blossom trees in bloom. Access: By subway, take Exit#4 at the Fukuoka Airport Station; or by bus take Bus 39B to the Higashi Hirao Koen-iriguchi bus stop. Address: Hakata-ku, Higashihirao-Koen 2-1-2; Tel 092-611-1515

Nanzoin Great Buddha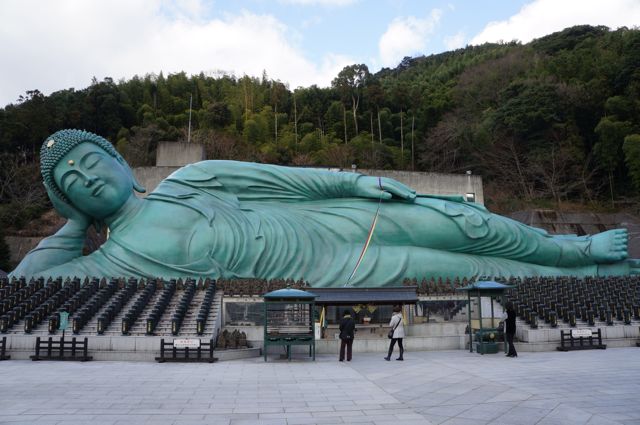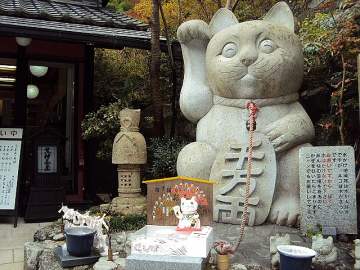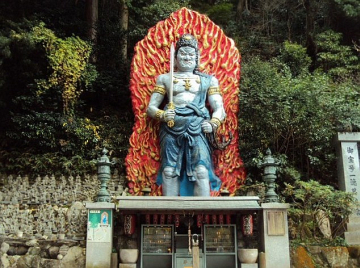 While technically not in Fukuoka City itself, Nanzoin is only 20 minutes by train from Hakata Station in Sasaguri Town. This temple is so fantastic and so unknown it should be classified a state secret. Here you will find one of the largest bronze statues in the world, and few people in Fukuoka have ever heard of it. It is well worth the extra effort to see it. From Hakata Stn. take the Sasaguri Line (usually Platform #8) to Kido-Nanzoinmae Station, from there go left and it is 3 minutes on foot. Admission is free (500 yen to go inside the statue). [1035 Sasaguri, Sasaguri-machi, Kasuya-gun; Tel. (092)947-7195]

Hakata City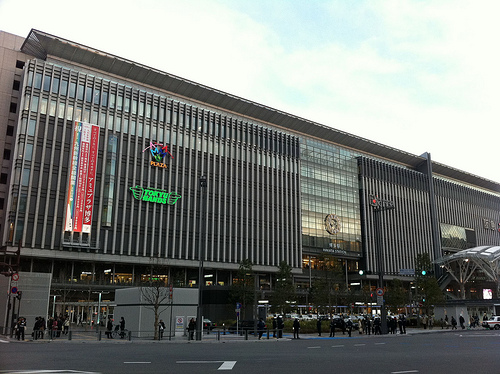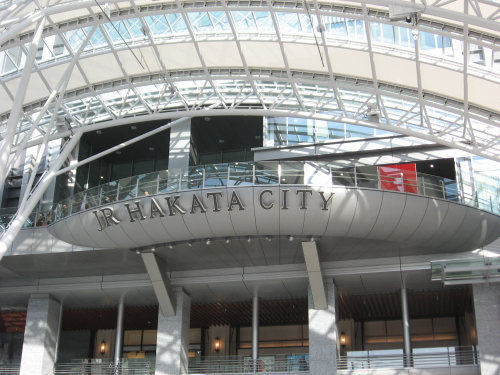 One of the newest developments of Fukuoka is Hakata City, a large expansion of the Hakata train station into a giant shopping mall, with scenic views from the building roof, as well as lots of restaurants and stores. It opened in March, 2011 and previously was just a humdrum train station that looked like so many others in Japan. But with the bullet train line completed and going all the way to Kagoshima, there needed to be a little more reason to stop by Fukuoka City rather than just go rolling right on through. It is giving Tenjin a little more competition as a hot spot of the city and well worth looking through if you have the time.

Yusentei was a villa for the 6th lord of Fukuoka, Kuroda Tsugutaka, built in 1754. While normally such places were taken down after someone died, this one has survived, and offers a beautiful look at a traditional pond, garden, and home. It has been open to the public since April, 1981, covering about 1 hectare with a 1500 sq. meter pond. Like many scenic gardens in Japan it was made as a "chisen kaiyu-shiki" or pond stroll garden. There is also a tea house where for 300 yen you can relax with a cup of green tea. It is between Ropponmatsu and Aburayama, about 1 minute south on foot from the west side of the large Daiei Sasaoka store, by the river. Easier access is by bus: from Hakata Stn. or Tenjin, take Nishitetsu Bus #12 or #12-1 to the Yusentei bus stop, and walk 5 minutes. By subway, while closer to the Chayama Station, the twisted residential roads between the station and garden are hard to navigate, so it is easier to find from the Ropponmatsu Stn.: either catch the Bus #12 or #12-1 from Ropponmatsu Stn. or walk south down Aburayama Kanko-Doro 25 minutes until you see the Daiei. Address: 1-46 Yusentei, Jonan-ku. Admission: 200 yen; closed Mondays and the end/start of the year, open 9AM-5PM. Tel:092-711-0415.

More Places to See
While maybe not at the top of the list, for those with more time there are some other places to see according to your interests.
Sumiyoshi Shrine
On the south side across the street from the Rakusuien Garden is Sumiyoshi Shrine, and while you will find over 2000 Sumiyoshi Shrine across Japan, this one was the first and one of Kyushu's oldest. Its history goes back to at least the 8th century, and the architecture is noteworthy for its "Sumiyoshizukuri" style, which is older than when Buddhism was brought into Japan from Asia and influenced Japanese building techniques. Its main hall was rebuilt in 1623. Address: 3-1-51 Sumiyoshi, Hakata-ku. Directions: see above for Rakusuien. Tel: 092-291-2670.
Yanagibashi Fish Market
Ok, it is nothing even close to Tsukiji in Tokyo, but if you want to see where many restaurants get some of the freshest seafood available, here is a busy market, active since 1916. It's nearly all seafood, but there are a few places selling beef, vegetables and sweets. You can also get bento style freshly cooked food to go, or eat a few places during lunch hours. If you are really daring, you can try the fugu blowfish. Yanagibashi is about 5 minutes on foot from the Watanabedori Subway Stn (walk south and turn left onto Sumiyoshi-Dori - it's just before you reach the Naka River) or from Sumiyoshi Shrine walk south and turn right onto Sumiyoshi-Dori, cross the Naka River and look for it on your right. By bus get off at the Yanagibashi Bus Stop. Address: Haruyoshi 1-5-1, Chuo-ku. Tel:092-761-5717.
Kashii Kaen
This is a smallish amusement park for younger kids but more famous for its blooming flowers, including 300,000 tulips, 15 thousand pansies, 10,000 marigolds, 9,000 azaleas, 300 cherry blossom trees, 60,000 tomato plants, and a large tunnel of roses. Entrance fee is 800 yen, closed Thu (Wed/Thu Dec-Feb) and open everyday the 2nd half of March til the end of May. Easiest access is by train to the Kashiikaen Mae station beyond the Kaizuka Subway line, thereafter 1 minute on foot. Address: Kasumigaoka 7-2-1, Higashi-ku. Tel:092-681-1602.
Hirao Sanso & Shofuen
These are 2 places that while are not overflowing with a wow factor, are worth a look if you are passing by and have the time. Lying between Minami Park and the Nishitetsu Hirao Station, they are 5 minutes on foot from eachother and have a bit of history. Hirao Sanso was the mountain villa of a local famous woman, Nomura Motoni, a poet who became a Buddhist nun after her spouse died in 1860. Afterwards, she became active in supporting restoring the Emperor to full power and overthrowing the Shogun. She ended up assisting some anti-shogunate warriors including a famous pro-emperor samurai, Shinsaku Takasugi in 1864. She later was exiled by the Shogun, only to return back home within a year. You can see a recreated tea hut there where she lived. Take a Nishitetsu bus (#54, 59, or 69) to the Sanso-Dori stop and walk 5 min. Address: Hirao 5-2-28, Chuo-ku.

Shofuen, opened to the public in 2007, is a garden and former home of the owner of the Tamaya Department Store, built in the early 1950s. You can see the former residence's tea rooms and Japanese style garden. Entrance fee: 100 yen. For 300 yen more you can enjoy some traditional green tea by the garden, just as the owner once did. Address: Hirao 3-28, Chuo-ku, open 9AM-5PM, closed Tuesdays. Tel:092-524-8264. It's 15 minutes uphill on foot from the Yakuin Odori Subway Station (exit #2), or 20 minutes from the Nishitetsu Yakuin Stn. By Nishitetsu bus it's 8 minutes on foot from the Kyuden Kinen Taiikukan-mae stop.
Island City Chuo Park
Built in 2005 on a 401 hectare artificial island where Uminonakamichi joins Kyushu, this is a newer park that's 15 hectares big, over 4 times the size of the Fukuoka Dome and made with young kids in mind. It features 2 large playgrounds, roller slide, suspension bridge, and a very detailed garden. Address:Shoba 4-chome, Higashi-ku. You can catch a bus from Hakata Station to the Island City Chuo Koen-Mae bus stop, or get a bus from the front of the Tenjin Post Office. By car, take the Urban Expressway and exit at Kashii-hama, turn left and go over and past the Kataosa Bridge for 5 minutes. Parking available 9AM-7PM Apr-Oct; til 6PM Nov-Mar).
Najima Castle Ruins, Najima Shrine, and Minato Hyakunen Park
In the decades before Fukuoka Castle (Maizurujo), Najima Castle was built up, then later abandoned in 1602. You can see a few remains there, and a couple of gates were moved to Fukuoka Castle and Shofukuji temple. There is also a shrine on the same spot, and you can see a view of the eastern Hakata area and bay. Along the coast there are also 9 petrified ship masts over 1700 years old and designated a national treasure. Walking a bit further, and celebrating the operation of Hakata Harbor for 100 years, the Minato Hyakunen Park was created in July, 1999. Its large area is great for small kids to run around, and its waterfront view allows a closeup view of container ships arriving at the port. Paid parking available. To see the castle area and shrine, take the train to Najima Station, then walk northwest past Route 3 about 300m to Najima Undo Park and go to the other side of it, passing through the Expressway #1. After seeing the ruins and shrine, you can follow up the coast about 500m to Minato Hyakunen Park. Park Address: Okihamamachi 12-1, Hakata-ku. Tel:092-282-7115
Mongol Invasion Wall (Genko Borui)
Few people know this, but until D-Day in Normandy, the biggest amphibian invasion in history took place right in Hakata. Twice, the Mongolian empire in 1274 and 1281 tried to overrun Japan, and failed due to Japanese resistance and typhoons which decimated the Mongolian forces. The Japanese called these winds "divine winds", or kamikaze. Between the 2 attacks the Japanese built up 20km (12.4 miles) of walls where the Mongols would land - effectively blocking them from entering in 1281. Today there are about 5 places to see remnants of these walls, many stood about 3m tall and 3m wide at the base. Two of the best are the Iki-no-Matsubara ruins (take the JR train one stop beyond the last subway station, Meinohama, to Shimoyamato Stn, then go to the coast, turn right and walk up until you see it), and the other in Imazu (go to Imajuku Stn, beyond Shimoyamato, cross the bridge to Imazu, and find it by the beach across from Imazu Undo Park). If it's too daunting, there's a smaller section in Borui, near the Nishijin Subway Stn, on the west side of Seinan University.
Mitoma
This place is also mostly unknown to the self-proclaimed experts on Fukuoka sightseeing and even many Fukuoka people themselves. Ask where you can go to the beach nearby and many will probably say at Momochi, near Fukuoka Tower. Which is kind of a swimming hole on an artificial beach, with slightly questionable water cleanliness. But there is a far better place, and you don't have to go way out west into Itoshima either. At the most northeastern edge of the city just beyond Shikanoshima is Mitoma, which has a 12km (about 7.5 mile) unspoiled stretch of beach, overlooked by real estate developers and anyone else who'd ruin it. If you want to see some real waves outside Hakata Bay, and the weather is urging you to go, it makes a nice place to kick back and relax. Don't forget the sunblock. Officially there is no swimming but in actuality you can see lots of surfing, windsurfing, and people taking a quick dip in the ocean. If concerned you can walk west a bit to Nata or Gannosu Beach. Both areas are also popular with paragliding. Access: Take the subway up to Kaizuka and change to the Nishitetsu train up to Mitoma Station, then walk west about 10 minutes to the beach.
Muromigawa Riverside Park (Muromigawa Kahan Koen)
While not a "park" as most people picture it, the Muromigawa Riverside Park offers a 4.7km long dedicated lane for cycling and jogging/walking by the Muromi River, mainly between the Muromi and Hashimoto subway stations. In spring you can see some riverside cherry blossoms, and a few areas have a place for a BBQ. The best scenery is from April to autumn. In wintertime the river is often nearly dry and the wild grasses all browned out. But in the warmer months there are over 100 species of wild birds that visit the area, and some people engaging in fishing as well. A few areas also have slides and jungle gyms for the kids.
Nogochi Gorge, Karan & Bozugataki Waterfalls, Magari Castle Ruins
For those who enjoy a nice mountain nature hike, there are several places in the mountains at the south edge of the city. Any one single place might not be worth the time to get there and back, but several places are clustered together and can make a nice afternoon to get out of the city. They are located down Route 263 just before the Mitsuse Pass (a motorcyclist's dream of hairpin curves) and while you can get there by bus to the Suigenchi-mae Bus stop, a car is far more convenient. For those traveling by bus, knowing the bus schedule is vital to avoid being inconvenienced or stranded (the last bus is around 4:30 PM). For the castle ruins, look across the river from Magaribuchi Elementary School. Nogochi Gorge can be reached on foot from the parking lot in the middle of the large hairpin turn just before the Mitsuse Tunnel. The 17m Karan Waterfall is also nearby - from Route 263, go left on the road just past Kumano Shrine until you reach a 4-way intersection, and turn right. For the 15m Bozugataki Waterfall, instead of turning right at the 4-way, go left and follow the road to the Yusui Sengokunosato hotel, turn right, then follow the road up the mountain as far as you can. From there, you need to go on foot about 320m upstream until you see the waterfall. If you still find yourself with extra time, there is always the Magaribuchi Dam and Park.
Aburayama Central Park
This 40,000 sq. meter park is actually on the other side of Aburayama, close to Route 263. (To reach it, go down Rte 263 past the Noke Mr. Max store and turn left on the street by the Au shop; continue going southeast until you run into the park). It's quiet, secluded, also a lesser known cherry blossom spot, and has a decent hilltop overview of the city (but pales in comparison to Aburayama).
Arahira Castle Ruins
Another castle? You bet - this was a daimyo's castle that stood atop the 395m Arahirayama Mountain until it was overrun in 1579. Today you can see a large monument, plus the remains of the castle moat, stone walls and earthworks there. It does not have reconstructions or its original towers, but it's a notable historical place that few venture to see. Perhaps because the only way to it is to walk the same mountain paths that they took centuries ago. No roads, stores or vending machines - just a natural forest hike up to the top. It is most easily accessed from Wakiyama, Sawara-ku. Look for Arahira Jinja and follow the trail up.
Kanatake no Sato Koen
Located in the southwestern part of the city, this park is part farm and part public park. You can see wild flowers blooming in the spring and summer, a bamboo grove, as well as various schools or groups growing fruits and vegetables for education or other purposes. There is also a wide area for kids to run around, as well as space for a BBQ. While not the most interesting park in Fukuoka, the nearby mountains and open green area make a picturesque location.

Outside of Fukuoka City
There is far more to see in Fukuoka Prefecture. Some places to see include Dazaifu, Kitakushu, Yanagawa, Kurume, Akizuki, and Tachiarai.
Dazaifu
Dazaifu was the regional center of government from the 8th to the 12th centuries. It's most famous for its Dazaifu Tenmangu shrine, Kyushu National Museum, Komyozenji Zen temple, and Kanzeonji Temple. The easiest access from Fukuoka is the Nishitetsu line from Tenjin Station - go to Futusukaichi Station, and change trains for Dazaifu.
Kitakyushu
There are many places to see, including Kokura Castle, the Space World Amusement Park [NB: Closing in Dec 2017], a spectacular night view of the city at Sarakurayama, and Mojiko Tower at the northern tip of Kyushu. For those with a car, Hiraodai offers a karst formation and a couple of limestone caves to explore. Please be aware that if you have a full JR Pass, you can take the bullet train (shinkansen) from Hakata Station to Kokura Station. But if you have only a JR Kyushu Rail Pass, you cannot do this. You will need to take an express or limited express train like the Sonic.
Yanagawa
(about 45 minutes by the limited express Nishitetsu train from Tenjin) Yanagawa has been called a "little Venice" since it offers its canal tours called Yanagawa "Kawakudari" (going downstream) on its flat bottom boats (donko-bune), as well as in March a beautful Doll festival. The boats require you to sit cross-legged or kneeling on your lower legs. During the winter they are also heated with a Japanese kotatsu heater. The 70 minute tours leave every half hour, travel about 4.5km downstream and cost 1600 yen. Open daily 9AM-5PM. Free transport back to Yanagawa Station as well as the boat departure point. Check the Yanagawa Punting website for an online discount coupon as well as info on Nishitetsu train/Yanagawa boat combo tickets.
Itoshima Beaches: Keya, Niginohama, Nogita, Futamigaura, Obaru
The best beaches are just outside the city, and many of the popular ones are on the Itoshima Peninsula, just to the west of Fukuoka City. They are also popular for sunsets. All have food, restrooms and some shower faciltiies. Keya and Futamigaura have some limited free parking. Note that they can get crowded on summer weekends and holidays. To get there by public transportation, take a subway/train to JR Chikuzen-Maebaru Stn. then take a Showa bus to Keya bus stop and walk ten minutes to the beach. For Nogita and Niginohama, take the same bus to the Nogita bus stop, and walk north ten minutes. For Futamigaura, take the JR train to Imajuku, then a 30 minutes Showa bus ride to the Nishinoura bus stop, then walk north 20 minutes. For the Obaru beach (still technically inside Fukuoka City), take a bus from Imajuku Stn to just in front of the beach. For something closer, there is also Nagatare, just 5 minutes on foot from Imajuku Stn.

Tucked away in the mountains of Itoshima lies a beautiful temple that few foreigners have ever heard of and even fewer have gone to see. While any season is nice, it really looks its best in autumn when the leaves turn golden brown, orange and yellow. It is said to have been established about 178 A.D. There is a 400 year old maple tree, several temple treasures to view, a garden, small waterfall, and 1000 arm 4.6m Buddha statue, but one of the most striking features is on the mountainside are hundreds of small Buddha statues, all with a different expression or face. At the peak of autumn colors it can get crowded, so a weekday visit is best if possible. If driving, get off the at the Maebaru IC and take Route 564 south up the mountain until you see the temple. Otherwise, take the train to Chikuzenmaebaru Stn. and take a 30 minute Showa Bus to the Raizan Kannonmae bus stop, or a 20 minute taxi ride to Sennyoji. Parking is free; entrance is 400 yen and 9AM-4:30PM.
Akizuki
This sleepy town is famous for its cherry blossoms, but even more so from late October with its beautiful fall colors. It's often referred to as a "little Kyoto". You can also see the Akizuki Castle Ruins, site of a skirmish of disgruntled ex-samurai who rebelled in the 1870s against the new government embracing westernized armies and technologies. (This was also a precursor to the 1877 Satsuma Rebellion, the final insurrection by Saigo Takamori culminating in a crushing defeat of fuedal dead-enders.)
Tachiarai Peace Museum
In Tachiarai an air base was made in 1919, and later was a training airfield for kamikaze fighters during WWII - it now has a museum of war items there, including a genuine Zero fighter. It is one of the few places you can see anything related to Japan's WWII activities. There is also a Kirin Beer Factory near by, with a tour and beer tasting. The airfield is now a large flower field and very beautiful when in full bloom.
Kurume
Kurume is a medium sized city of about 300,000 people about 30 minutes by limited express train from Tenjin. It's famous for its springtime azalea festival with over 300,000 flowers, the Naritasan temple's Great Buddha statue (62m or 203 ft, 1 of the tallest in the world), its Oniyo fire festival every January, its 1600 year old Kora Taisha Shrine, Suitengu shrine, its Kasuri textiles, and a massive summer fireworks show.

Please be aware that for some places when their closing day falls on a national holiday, the following day may be closed as a substitute.

Useful Maps and Transport Info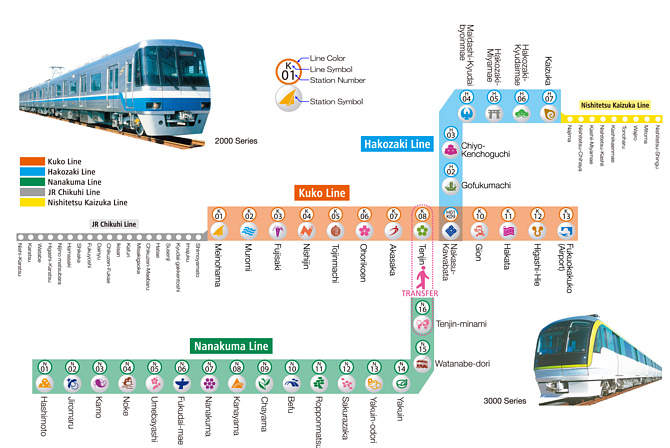 For tourist help you will find Tourist Information Counters in 4 places in the city: in both international and domestic flight terminals in the airport, in Hakata Station, Nishitetsu Fukuoka Tenjin Station, and in the marine port of Hakata.

If you have a problem while moving around, you can contact the Tourist Call Center in Japanese, English, Chinese or Korean at 092-751-6904 open daily between 10 AM and 6:30 PM.

For transportation, there are several options. One of course is a day use subway pass. There is a also a Fukuoka Tourist City Pass which also allows you to take the subway, buses, limited use of JR trains, and discounts to several places in Fukuoka City. An optional extension also includes visiting Dazaifu. Ironically the full info for this tourist pass is in Japanese. But there is also some info you can read in English.

Also for the subway's Airport Line, Nanakuma Line and Hakozaki Line (but not Kaizuka Line, Nishitetsu or JR Chikugo Line) is a family ticket called the Famichika Kippu for •1000 where parents and children under 12 can travel together for the day. Details here. Available for both residents and tourists.

Seniors 65 and older can also get a monthly pass called the Chikapasu 65 for •6000 per month, offering unlimited rides on the same lines as the Famichika Kippu, and a Hayakaken IC card and proof of age are needed for it.

From Jan. 6, 2017 to Mar. 31, 2018 there is also the Nishitetsu Marutto Fukuoka ticket for •2000 (children •1000) which covers the whole train line from Tenjin to Omuta as well as Nishitetsu buses in Fukuoka City. For foreign tourists only.

Another cheap option is the Fukuoka 100 yen bus, which travels between several stops in Tenjin, Canal City, and Hakata Station.

One more option is the Fukuoka City Green bus pass, which covers the busiest areas of the city for one day for as much as you can ride.

One tour option is the Fukuoka Open Top Bus, which has both day and night buses to see the city.

For those interested in prepaid cards, there are 3 local cards you can use, and others you can use from the Tokyo area (the Suica card), the JR Central area (the TOICA card) and the JR West area (the ICOCA card). The Hayakaken, Nimoca, and Sugoca are all based in Fukuoka, but some have uses outside it as well. The Hayakaken is used for the Fukuoka City subway lines. The Nishitetsu Nimoca card can be used on the Nishitetsu train line between Tenjin and Omuta, as well as in Kumamoto City. In addition, it can be used on Nishitetsu, Showa, Hita, Oita, and JR buses, plus some community buses like in Dazaifu, Nakagawa, Munakata, Onojo, Kasuga, and Hisayama, and some stores. The JR Sugoca card can be used on JR Train lines in Fukuoka, as well as some lines in Saga and Nagasaki prefectures, plus in the Osaka/Kobe/Kyoto area, the cities of Okayama and Hiroshima, and Nagoya metropolitan areas.

For Nishitetsu buses, trains and stores that accept the Nimoca, you can also use: Pasmo, Suica, TOICA, manaca, kitaca, PiTapa, ICOCA, Hayakaken, and Sugoca.

There are 3 main subway lines in Fukuoka City. Two important things to remember: first, to change lines in Tenjin, you must walk out of the Tenjin Minami terminal into the Chikagai, and from the middle of the Chikagai enter the main Tenjin subway station, or vice-versa. You can still use one ticket if your fare is paid for, but you must make it on to the connecting subway within 2 hours. Secondly you may need to change subway at the Nakasu-Kawabata Station depending on where you are going. Make sure you know the route the subway is on and change subway trains there if you need to change lines to Kaizuka or for the airport.

For fares, routes, schedules, and other info please see the Fukuoka City Subway page.

There is construction planned that will directly link the Nanakuma line to Hakata Station, avoiding the need to change at Tenjin and saving about 15 minutes, but completion is not expected until fiscal year 2020.

Also from the airport there is a direct Nishitetsu bus from the international terminal departing every 30 minutes, going to Hakata Station in 18 minutes and Tenjin in 33 minutes (the subway station to the airport goes to the domestic terminal only, and you'd need to take a free white shuttle bus that goes from the international terminal to the domestic one to catch the subway). Choose whichever works better for you.

Here is a Fukuoka City Map showing the central city area. (850 kb)

And another Fukuoka City Subway Map as well as a Fukuoka City Area Train Map.

You can also see a good page for Fukuoka bus schedules.

Getting Online
If you just have to get on the internet to send an e-mail, look something up, and so on, there are several places to do so. One is in Tenjin across the street from City Hall and Tenjin Vivre, at the Tenjin Giga Bookstore (open 24 hrs). Cybac also has 4 places in Fukuoka City; in Tenjin (go 1 block north of the Showadori/Watanabedori intersection, turn left at the Mos Burger shop, and walk west 50m), near Hakata Station (2 blocks from the station Hakataguchi, up Hakataekimae-Dori), in Nishijin about 1.5 blocks south of the Nishijin subway Stn down Sawaragaido St. next to Best Denki), and in Hakozaki (about 100m from the Hakozaki Kyudaimae Subway Stn Exit #1, on Route 3).

A few others are: Planet Cafe, 1 minute on foot from the west exit of Ohashi Stn, also in Higashi-ku, Sawara-ku, Nishi-ku, and Kurume City; and Popeye with 2 in Tenjin - one just behind the Bic Camera, one block south of Kokutai-Doro St., and another 1 block east of Oyafuko-Dori on Showa-Dori, under the Hotel Ascent - 1 next to the Hakata Stn subway entrance next to the Hakata bus terminal and a McDonald's on the 8th Floor, 1 across the street on the 3rd floor from the north end of Canal City between a Mos Burger and Family Mart convenience store, and still another in Nakasu next to exit #3 of the Nakasu-Kawabata subway station.

There is also a Jiyu Kukan netcafe in Tenjin close the Nishitetsu Grand Hotel in the Shintencho.

If you have your own device, there are several free hot spots you can take advantage of. The city has set up several Wi-Fi areas including in subway stations, at the airport and wharf, several city museums, city hall plaza, and Fukuoka Tower. To take advantage of it, you need to follow this guide.

You can also find several places for free Wi-Fi on Free Spot.

Buying Electronics
Fukuoka doesn't have any kind of large district of electronics stores like Akihabara in Tokyo or Nipponbashi in Osaka, but if you want to go shopping, drop your camera in the bathtub, find you really need another memory card, etc. then there are 2 good places to go looking. The first is in Tenjin, at the large Bic Camera store next to the Nishitetsu Tenjin Station, and next to Hakata Station (Chikushi Exit) there is a Yodobashi camera store. There are others as well like Yamada Denki, Applied, and Besuto Denki but generally they are either not as conveniently located or more expensive. There is also an Apple store near Kego Park.

Fukuoka Hot Springs - Onsen
The island of Kyushu, having several active volcanoes and lots of geothermal activity, is a mecca for hot spring lovers across Japan. Some nearby famous hot spring areas are in neighboring Oita Prefecture in Beppu and Yufuin, Takeo in Saga Prefecture, and Kurokawa in Kumamoto Prefecture. If you don't have the time, money or energy for such a trip though, Fukuoka City itself has a number of places to try out. There is one hot spring resort area nearby, only 12 minutes by train from Hakata station actually, in Futsukaichi (Chikushino City). While not the most famous, it is one of the oldest, going back over 1300 years. There used to be over 3 dozen places just after WWII, but today only about half a dozen survive. In Fukuoka City itself you will find a fair selection as well - very close to the airport, Hakata Station, and the ferry port, in fact.

Across the street from the airport is Tsuki no Yu, a hot spring type bath house for 650 yen (a little more for the towels) with a free shuttle pickup by the Airport Terminal #1 Post Office.

Also closeby, just off the northwest area of the airport runway is Manyo no Yu. Don't feel like going all the way to Yufuin or Takeo? Have them come to you instead - Manyo no yu brings in a tanker truck of hot spring water daily from each of these popular areas. 1890 yen per adult, includes towels and robe. Address: 2-3-66 Yutaka, Hakata-ku, Fukuoka City. Tel. (092)452-4126. Shuttle bus available from Hakata Station.

Another is a sauna hotel near Hakata Station called the Hakata Yaoji Hotel; spa is 700 yen and you don't have to be an overnight guest. Hours are 6:30 AM-9:30 AM (last entrance 9:00 AM) and 12 noon to midnight (last entrance 11:30 PM). Address: 4-9-2 Hakataeki-mae, Hakata-ku, Fukuoka City. Tel.(092)483-5111. About 5 minutes on foot from the Hakataguchi exit of Hakata Station, going down Sumiyoshi-Dori.

If you want a scenic oceanside hot spring, then there is Kyukamura at the end of Shikanoshima. There are both indoor and outdoor seaside baths, and the whole place is located by the beach. Address: 1803-1 Katsushima, Higashi-ku, Fukuoka-shi. Tel.(092)603-6631.

Namiha no Yu is close to the Hakata Port Tower and ferry wharf (other side from the international terminal) and only 10 minutes from Tenjin Station by bus (take bus #63 or 90) or 17 minutes from Hakata Station (bus #99; 220 yen). It offers an outdoor bath (rotenburo), family bath pool and restaurant. It's 700 yen per aduly weekdays and 800 yen weekends plus a towel charge. Closes at 1AM.

Tenjin no Yunohana is one of the most accessible hot springs, only about 200m from the northern end of Oyafukodori in Nagahama - just cross Nanotsudori, walk west 1 block, turn right, and go north one block. Look for it on the left, next to a Lawson's convenience store. It has 2 floors of baths, sauna, massage rooms, and small noodle restaurant. Charge is 700 yen per adult and it closes at 3AM (last entry 2:30AM). Address: Nagahama 1-14-55, Chuo-ku. Tel (092)733-1126.

Medical Services
In case something happens and you need medical attention, you can search for a place close by to you in 8 different languages here. It covers the whole of Fukuoka Prefecture, and you can narrow your search by area and medical specialty.

Some Cheaper Places To Stay
Hotels in Japan can be very expensive but there are cheaper alternatives as well, and a lot of the legwork has already been done for you. Here is a list of a few places. There are generally 3 ways for most travellers into Fukuoka City - 1) the airport, 2) by train to Hakata or Tenjin Station, and 3) by the Beetle hydrofoil or ferry to Hakata wharf. Most of the cheaper hotels are concentrated near Hakata Station, Gion, Nakasu, and Tenjin. If you are arriving with some baggage, it would truly behoove you to just show the driver the address and take a taxi, and avoid searching for hours on foot - it just isn't worth the backache of lugging stuff around to be a cheapskate.

Please be aware that the data below is current as of March 2011, and usually do not include the 8% consumption tax. A few may need to be reserved online for a special deal. For phoning from outside Japan, be sure to omit the first zero in the telephone number. Many, but not all, will take credit cards. Where available, a net link to the hotel is there, but not many can speak English. Most can make a reservation easily through a fax, but if you can't figure it out, there are many middlemen companies who can reserve a room for you, or if not a busy season, ask the information desk at the airport or train station. Prices listed are the lowest available, some with an early booking discount. Note that hotel rates can change at any time, and may be higher for weekends or peak seasons.
Hakata Station area

Accord Hotel

Rooms from 3400 yen per night.
Address: Hakata-ku, Hakata-eki Mae 3-11-20
Tel Reserv. (092) 434-1850 Fax (092)434-1889

Hakata Business Hotel

Rooms from 4600 yen
Address: Hakata-ku, Hakata-eki Mae 2-16-3
Tel. (092)431-0737 Fax (092)414-5526

Hotel New Simple

Rooms from 4200 yen, dorm room adult from 3000 yen, students 2900 yen
Address: Hakata-ku, Hakata-eki Mae 1-23-11
Tel (092)411-4311 Fax (092)411-4312

Hakata Daiichi Hotel

Rooms from 5500 yen
Address: Hakata-ku, Hagata-eki Higashi 1-1-27
Tel (092)411-3501

R&B Hakata Eki Mae

Rooms from 5400 yen, includes light breakfast but not razor or toothbrush
Address: Hakata-ku, Hakata-eki Mae 3-3-17
Tel. (092)473-9898 Fax (092)434-7577

Super Hotel Hakata-eki Mae

Rooms from 4980 yen, includes breakfast
Address: Hakata-ku, Hakata-eki Mae 4-16-6
Tel (092)282-9000 Fax (092)474-9050

Capsule hotel for women only in Tenjin, for all in Nakasu and by Hakata Stn.
Capsules from 3980 yen and up by location; includes use of sauna
Address: Hakata-ku, Hakata-eki Mae 3-23-4
Tel (092)451-1137

Anchor Hotel Hakata

Rooms from 5000 yen (2 people 7000 yen); located on Chikushi-guchi side of Hakata station
Address: Hakata-ku, Hakata-eki Minami 1-4-6
Tel. (092)432-1211

Green Do Hakata

Rooms from 4770 yen
Address: Hakata-ku, Hakata-eki Mae 4-10-15
Tel (092)414-2800

Toyoko Inn Hakata Eki Minami

Rooms from 4480 yen, free bus from Hakata Stn Chikushi Exit; free internet with your laptop/LAN card & cable. Free lobby Wi-Fi & PC
Address: Hakata-ku, Hakata-eki Minami 2-10-23
Tel. (092)475-1045 Fax (092)475-1046

Toyoko Inn Hakata Guchi Ekimae

Rooms from 5480 yen; 2 min on foot from Hakata Stn., free internet with your laptop/LAN card & cable. Free lobby Wi-Fi & PC
Address: Hakata-ku, Hakata-eki Mae 1-15-5
Tel. (092)451-1045 Fax (092)451-1065

Toyoko Inn Hakata Guchi Ekimae #2

Rooms from 6300 yen; 2 min on foot from Hakata Stn., free internet with your laptop/LAN card & cable. Free lobby Wi-Fi & PC
Address: Hakata-ku, Hakata-eki Mae 1-16-6
Tel. (092)437-1045 Fax (092)437-1046

Hakata Park Hotel

Rooms from 6000 yen
Address: Hakata-ku, Hakata-eki Mae 4-11-18
Tel (092)451-1151

Marco Inn Hakata

Rooms from 5700 yen
Address: Hakata-ku, Hakata-eki Mae 3-30-25
Tel (092)461-0505

Etos Inn Hakata

Rooms from 4700 yen, located in Katakasu, north of Hakata Stn.
Address: Hakata-ku, Katakasu 2-2-2
Tel (092)642-4563

Toyoko Inn Hakata Gion

Rooms from 5460 yen, near Gion Stn; free internet with laptop/LAN card & cable. Free lobby Wi-Fi & PC
Address: Hakata-ku, 1-38 Gion-cho
Tel. (092)281-1045 Fax (092)281-1046

Hakata Sun Light Hotel

Rooms from 6000 yen
Address: Hakata-ku, Gion Machi 2-21
Tel. Reserv. (092)271-4655 Fax (092)271-4319

Wellbe Fukuoka

Capsule hotel next to Canal City; men only
Capsule 4000 yen, or 4AM-Noon 2310 yen, or 4AM-4PM 2940 yen
Address: Hakata-ku, Gion-cho 8-12
Tel. Reserv. (092)291-1009

Sky Court Hotel Hakata

Rooms from 4500 yen (6000 yen on Sat.)
Address: Hakata-ku, Gion-cho 4-73

Super Hotel Hakata

Rooms from 4800 yen, includes breakfast
Address: Hakata-ku, Ue-Gofuku-machi 11-32
Tel (092)282-9000 Fax (092)282-8886

Hakata JBB Hotel

Rooms from 4725 yen, near Kushida Shrine, may be tough to get room near festival time
Address: Reisen-machi 6-5-1
Tel (092)263-8300 Fax (092)263-8301

Hotel Hokke Club Fukuoka

Rooms from 5500 yen, 5 min walk to Canal City, 17 min to Hakata Stn.
Address: Hakata-ku, Sumiyoshi 3-1-90
Tel (092)271-3171 Fax (092)272-2095

Yamamoto Ryokan

Rooms from 3990 yen, 1 min walk from Gion Stn. Exit #2
Address: Hakata-ku, Reisen-machi 3-6
Tel (092)283-0130 Fax (092)510-1976

Hotel New Gaea Hakata

Rooms from 4500 yen, 4 min walk from Gion Stn. Exit #2
Address: Hakata-ku, Reisen-machi 6-5-1
Tel (092)291-1176 Fax (092)283-0125

Nakasu-Kawabata area

Amenity Hotel in Hakata

On Doi-Dori, between Nakasu and Gofuku subway stn.; Rooms from 4900 yen includes light breakfast
Address: Hakata-ku, Ue-Kawabata Machi 14-25
Tel (092)282-0041 Fax (092)282-0044

Pulaton Fukuoka

Capsule hotel on Nakasu O-Dori; from 3800 yen (card members 2580 yen)
Address: Hakata-ku, Nakasu 3-7-10; 6th floor
Tel (092)262-1126

Hana Hostel

Near Nakasu, Tenjin
Address: Hakata-ku, Kamikawabata-machi 4-213
Tel (092)282-5353

Greenland Nakasu

Capsule hotel for men only next to Riverrain shopping center
Address: Hakata-ku, Nakasu 3-6-17
Tel (092)291-9000

Toyoko Inn Nishi-Nakasu

Rooms from 5985 yen, 7 min walk from Tenjin Stn; free internet with laptop/LAN card & cable. Free lobby Wi-Fi & PC
Address: Chuo-ku, 1-16 Nishi-nakasu
Tel. (092)739-1045 Fax (092)739-1046

Fukuoka Oriental Hotel

Near Nakasu, Tenjin
Address: Chuo-ku, Nishi-Nakasu 12-17
Tel (092)781-2471 Fax (092)771-8271

Guest House Kaine

Near Nakasu, Tenjin
Address: Hakata-ku, Susaki-machi 5-9
Tel (092)402-9888

First Cabin Hakata

Rooms from 2800 yen; capsule & cabin style
Address: Hakata-ku, Nakasu 3-7-24, Gate's 8 Fl.
Tel (092)260-1852 FAX (092)260-1853

Wellcabin Nakasu

Rooms from 3300 yen; capsule & cabin style
Address: Hakata-ku, Nakasu 5-2-1, 7-8th Floors
Tel (092)263-1313 FAX (092)263-1515

Smile Hotel Hakata

Rooms from 3600 yen
Address: Hakata-ku, Kamiyachou 3-5
Tel (092)262-6678 FAX (092)262-6676

Tenjin and Chuo-ku areas

Ark-Hotel

Hotel next to Oyafuko-Dori; Room from 6500 yen with light breakfast
Address: Chuo-ku, Watanabe-Dori 4-7-1
Tel. (092)713-5454 Fax (092)713-5460

Hotel Ascent Fukuoka

Hotel next to Oyafuko-Dori, All women floor available; Rooms from 5000 yen; internet
Address: Chuo-ku, Tenjin 3-3-14
Tel (092)711-1300 Fax (092)711-1717

Greenland Tenjin Siesta

Capsule hotel for men and women near Oyafuko-Dori; capsule 3800 yen
Address: Chuo-ku, Tenjin 3-5-7
Tel. (092)733-4000

Toyoko Inn Fukuoka Tenjin Minami

Rooms from 5880 yen, 5 min. walk from Nishitetsu Tenjin Stn; free internet with laptop/LAN card & cable. Free lobby Wi-Fi & PC
Address: Chuo-ku, 5-15-14 Watanabe-dori
Tel. (092)725-1045 Fax (092)725-1046

Ladies Hotel Petit Tenjin

For women only, with capsules from 3000 yen, single rooms from 5500 yen weekdays, 6000 yen weekends
Address: Chuo-ku, Daimyo 1-3-1
Tel (092)713-2613

Hummingbird Chuo Inn

Rooms from 5229 yen, near Tenjin
Address: Kiyokawa 1-14-15
Tel (092)522-4980 Fax (092)522-4981

Hyper Hotel Akasaka

Rooms from 4800 yen, 5800 for 2 persons
Address: Akasaka 1-15-31
Tel (092)732-0900

Hakata Kanko Hotel

Rooms from 5000 yen
Address: Chuo-ku, Kego 1-6-55
Tel (092)781-4936

Hotel Ichiraku

Rooms from 4430 yen
Address: Chuo-ku, Kiyokawa 2-5-5
Tel (092)531-0561 Fax (092)531-2262

APA Hotel

Rooms from 4500 yen, 1 min. walk from Watanabedori Stn.
Address: Chuo-ku, Kiyokawa 1-10-1
Tel (092)526-1111 Fax (092)524-2377

Hotel Elbis Fukuoka Tenjin Minami

Rooms from 4500 yen with breakfast, 1 min. walk from Watanabedori Stn.
Address: Chuo-ku, Takasago 1-1-25
Tel (092)534-3111 Fax (092)534-3338

Heiwadai Hotel Otemon

Rooms from 5040 yen; free breakfast, near & Ohori Park
Address: Chuo-ku, Otemon 1-5-4
Tel (092)741-4422 Fax (092)731-7585

Heiwadai Arato

Rooms from 4725 yen; free breakfast, near Ohori Park
Address: Arato 1-5-27
Tel (092)761-1361 Fax (092)761-1365

Heiwadai Hotel Five

Rooms from 5565 yen
Address: Imagawa 1-5-4
Tel (092)732-5000 Fax (092)722-0181

Plaza Hotel Tenjin

Rooms from 4700 yen
Address: Daimyo 1-9-63
Tel (092)752-7600 Fax (092)752-7550

Aza Fukuoka Seminar House

Rooms from 2500 yen; dorm style
Address: Chuo-ku, Takasago 1-18-7
Tel (092)515-2732 Fax (092)516-5495

Hotel Sunline Fukuoka

Rooms from 5100 yen; free bicycle rental (ask early); free wi-fi
Address: Chuo-ku, Otemon 3-3-14
Tel (092)722-0033 Fax (092)722-0855

Benikea Calton Hotel Fukuoka Tenjin

Rooms from 4200 yen with breakfast, South of Watanabedori Stn.
Address: Chuo-ku, Kiyokawa 1-14-15
Tel (092)522-4980 Fax (092)522-4981

Higashi-ku area

Shikanoshima Youth Hostel
Beds from 2600 yen; from Hakata Stn go to Saitozaki Stn, then take bus to Shikanoshima Yubinkyoku-mae, then 2 min on foot.
Tel (092)603-0009

Sawara-ku/Nishi-ku area

Fujisaki Pine Heights
Weekly/monthly rates from 10,500 yen per week; located south of the Fujisaki subway station.
Tel (092)715-6711

See these other useful pages on Japan:




© Copyright 2001-2013, The Japan FAQ: Know Before You Go, All Rights Reserved. The contents on this website, all photos and custom-made graphics are property of the respective authors and may not be copied, altered, or stored in a retreival system without express written permission.

And here's a gift for any wandering sp*mbots...