Nishi Koen
Also close by Ohori and Maizuru-Jo (just walk north ten minutes from the Ohori subway station) is a hillside oasis that makes you feel you left the city and went into the forest. Nishi Koen, or literally West Park, is a quiet and open park with lots of space to stretch out and relax, as well as offers the Terumo Shrine and a good view of the city and ocean. It's also one of the best places in the city to see the cherry blossoms every spring, and it will be filled with big crowds welcoming the end of winter through big drinking parties and karaoke going into the wee hours of the morning.


Abura Yama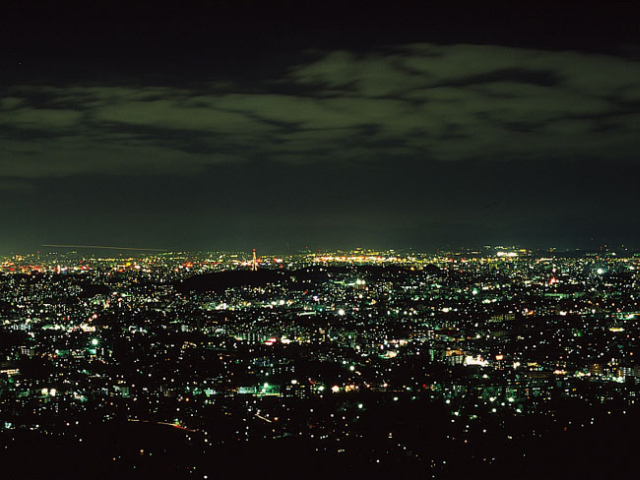 Abura Yama has the best night view of the whole city -- and if you have the chance to see it, then it's well worth the trip. The Katae Tenbodai observatory by the top is 597m high and on a clear day you have a 120 degree view of most of the city and bay. There is no direct way to get there except by car or motorbike though, and on weekends especially you'll find so many other cars there that parking will be tough if not impossible (no charge though). Along the way up the mountain you'll find a whole row of cars parked along the road with couples inside [actually they all say they're there for the view but I never see any of them actually looking out at the city ;-) ] as well as the most expensive "love hotel", Shiro, there too. The area also offers a 70.7 hectare hiking park called Shimin no Mori as well as a ranch called Moo-Moo Land, with cows and the freshest ice cream you can eat. You can reach it by taking Route 557 starting from Tojinmachi station (or Route 202 which will merge with it) and head south all the way up the mountain until the end of the road. For those without a car, you can take express bus No. 13 from Tenjin or No. 113 from Hakata Station to Aburayama Danchiguchi. From there you can walk up an hour to the Shimin no Mori or take a taxi. On weekends there are infrequent buses leaving ever 90 minutes or so. See the schedule for leaving from the Aburayama Danchiguchi (?????) here. For the Shimin no Mori: address: Minami-ku, Hibaru 855-5; Tel (092)871-6969 Open daily 9AM-6PM, admission free.

Shikanoshima & Uminonakamichi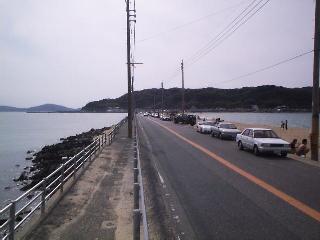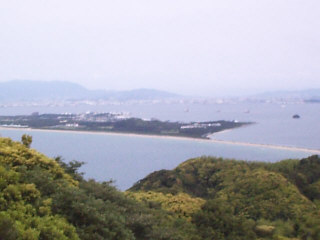 How many other places can you go and have a beach BOTH on your right and your left? Shikanoshima, or "Island of Shika" is an "island" connected by an 8km isthmus or sandbar (Uminonakamichi) that together outline Hakata Bay. As you go down the 8km (5 mile) Uminonakamichi you'll find it has a lot to offer, including a few small amusement parks, scenic parks, swimming, and Chili Joe (Nata 1-11-10, tel 092-608-2828), the best Tex-Mex restaurant that Fukuoka has to offer (go 1 km west past the railroad crossing, til you find a Lawson's; there is one other Mexican restaurant near Tenjin, El Boracho, at 2-3-2 Daimyo, 092-720-5252). Shikanoshima has Mokozuka, a small grave site of some 120 Mongolian invaders from 1274 (they were captured and beheaded), as well as Kin-In Park where a gold seal from a Chinese Emperor was lost and re-discovered. Yet if you only go down Uminonakamichi you'll also miss one of the best sites - an observation deck in Shiomi Park in the middle of the hills with a grand view of the whole bay and ocean. The island also offers a nice shrine called Shikaumi Jinja, a hot spring hotel, and a small museum of Mongol and other artifacts. You can catch a 30 minute ferry there from the Hakata Wharf, or take a train that goes around the city and onto the sandbar up to Saitozaki, or a one hour bus ride from Tenjin. There is also a 20 minute daytime boat ride from Momochihama (near Fukuoka Tower) for about 1000 yen each way to Uminonakamichi, departing once an hour or so weekends and every 2 hours or so on weekdays. There is a bus that goes around Shikanoshima, but runs only once per 2 hours or so. By car is the most convenient way to see the area.

Nokonoshima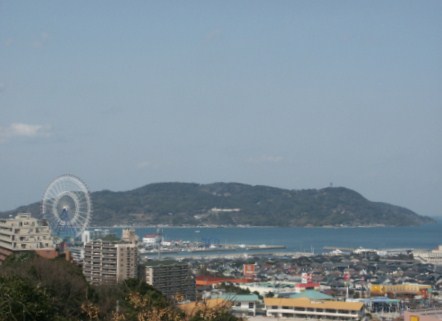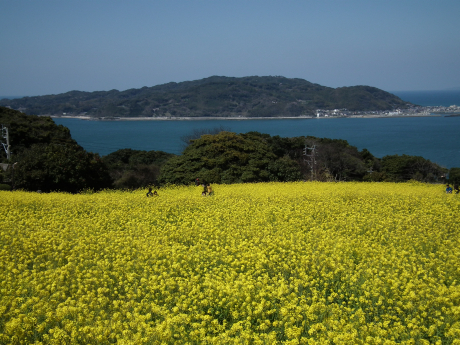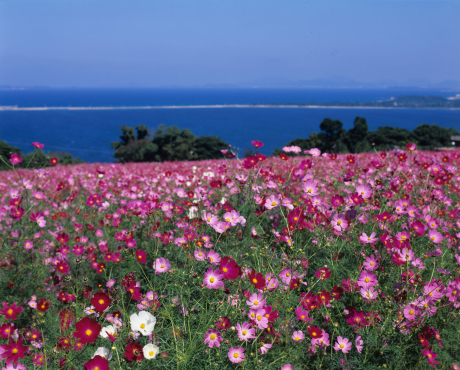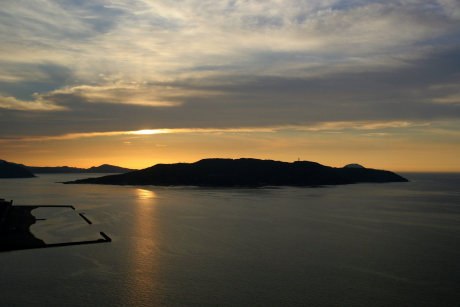 If you have the time and want to do a bit of hiking and see some gardens, then Nokonoshima awaits. It's in Hakata Bay and about a 10 minute ferry ride (about 5km, or 3 miles), or less by speedboat from the Meinohama Port. The island also offers some camping. The return boats shut down service before 11PM though, so be sure to find out when the last boat leaves and don't be late! You can walk there from the Meinohama subway station about 20 minutes, or you can get a bus from there, or from the Tenjin Bus Center. Here are some guides on the islands and ferry schedules (in .pdf):
Guide 1 - Guide 2 - Guide 3 - Noko Flowers - Noko Park Map

Minami Koen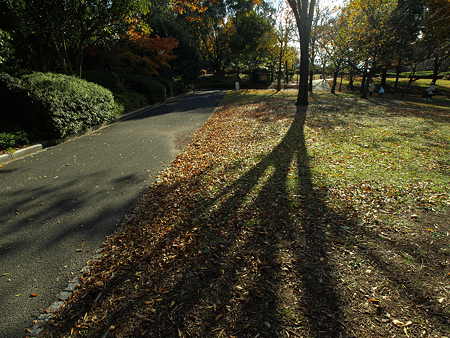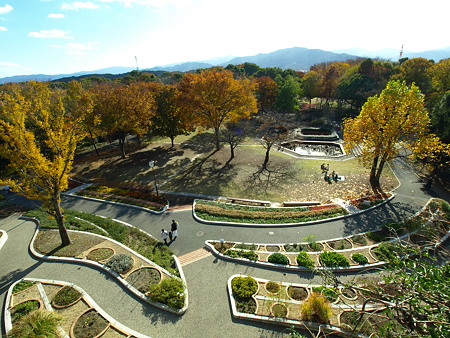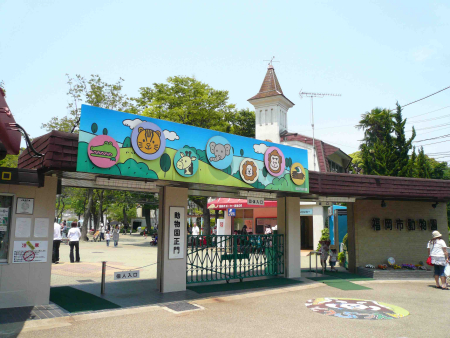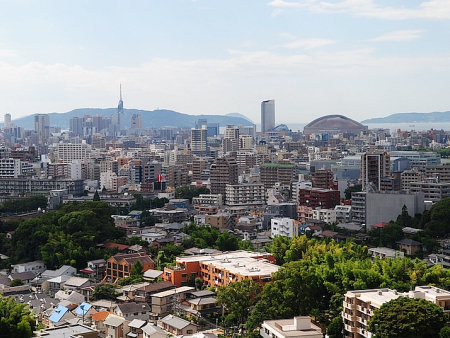 Minami Koen (literally "South Park") is a hilly area in the middle of Fukuoka City that is most known for the city zoo and botanical garden. But it has a lot of hills to explore, has a spectacular observation point to see the city and is one of the best places to see the cherry blossoms in the spring. The botanical garden has over 2,600 kinds of plants and flowers, and the zoo has over 160 animal species. Open 9AM-5PM. Access: By bus: From Tenjin or Hakata Station take Nishitetsu Bus #56, 57, or 58 and exit at the Dobutsuenmae or the Taisei Kokomae bus stop. On foot: Closest from the Yakuinodori subway station, then walk southwest down Josui Dori about 850m (about half a mile) into the park.
Or, if more interested in the observatory, then from the Sakurazaka subway station walk south past the 7-11 and up the hill to the observatory. When the weather is clear it offers a great view both during the day and at night. For those unable to make it to Aburayama this place is a good substitute. There is also a paid parking lot but only open during the day.

Yamakasa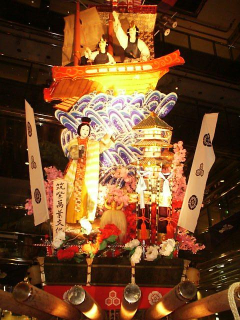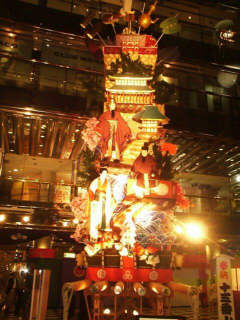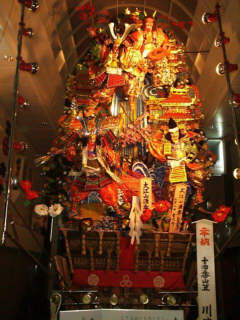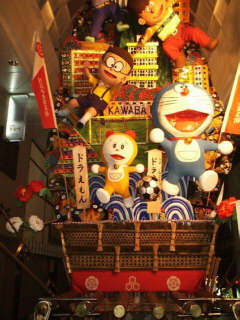 Every July 15 in Hakata is the 750 year old Yamakasa festival, held just after the crack of dawn. But if you think no one would go to see it at such an ungodly hour you'd be in for a big surprise. There is always a huge crowd of up to 1 million spectators, as several of the 1 ton floats you see here are carried by a large group of men calling eachother and racing to see who can carry their float fastest. Whether you choose to stay up all night or get up way early in the morning, it's well worth a look and is a uniquely Fukuoka event.
If you wish to see the effort and ceremony in making one of these floats, see this:

Kushida Shrine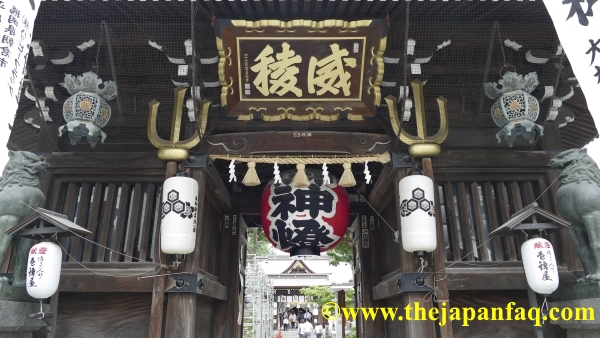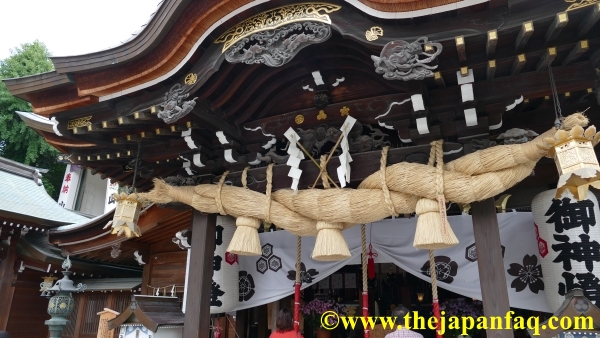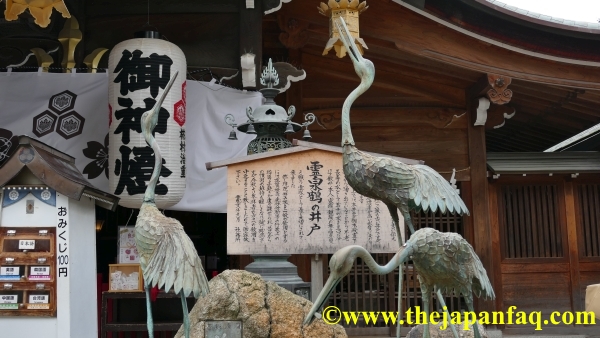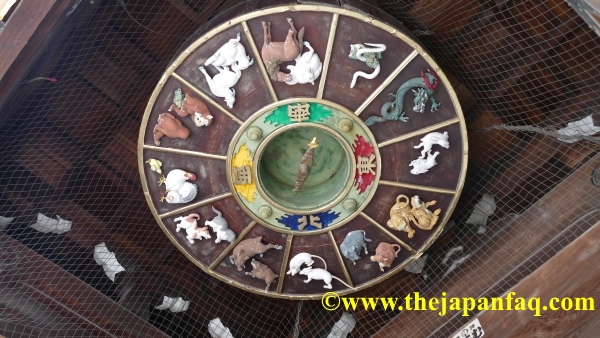 While not the largest and most impressive of shrines, Kushida is one of the most famous shrines in Fukuoka, and is the starting point of the Hakata Gion Yamakasa festival. According to tradition it was built in 757 A.D. and Hakata's two major annual festivals, the Yamakasa as well as Dontaku Festival are both dedicated to Kushida Shrine. Inside the shrine you can also see on the ceiling a picture of the Chinese zodiac as well as an old ginkgo tree, which is a national monument. The main hall is open from 4AM-10PM. It is only 5 minutes on foot from the Gion subway stop. Address: Hakata-ku, Kamikawabata-machi 1-41.

Tochoji & Gion Area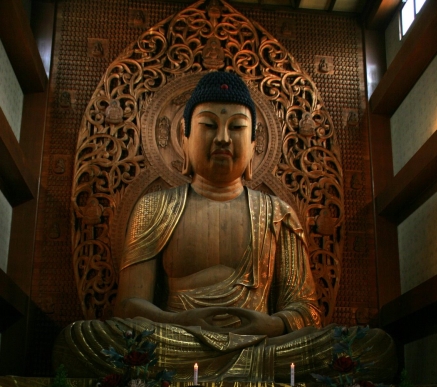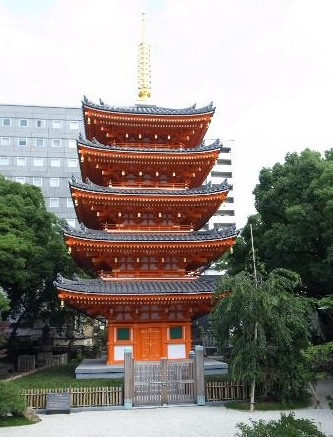 One of Japan's most famous items is its great Buddha statues, particularly the Todai-ji in Nara and also Kotoku-in in Kamakura -- and not to be missed. But did you know Fukuoka City has its own great Buddha statue? That's OK, almost nobody in Japan or even Fukuoka knows either. The great Buddha is in the Tocho-ji temple, and in contrast to bronze, is made of wood. It stands 10.8 meters (35.4 feet) tall, weighs 30 tons and well worth a visit - which unlike the other statues is free. It took four years to carve and was completed in 1992. The temple was established in 806 A.D. and is the oldest Shingon sect temples in Kyushu. It is in the Gion area -- along with several other temples and shrines in the area to see, including Shofuku temple nearby, which is Japan's oldest Zen Buddhist temple. In fact there are over a dozen temples in the same area. Another famous shrine in the Gion area is Sumiyoshi Shrine, and Rakusuien Garden right next to it. All are a few minutes walk from the Gion subway stop. For Tochoji and Shofuku temples, take the subway exit #1. Address: Hakata-ku, Gokusho-machi 2-4.

Atago Shrine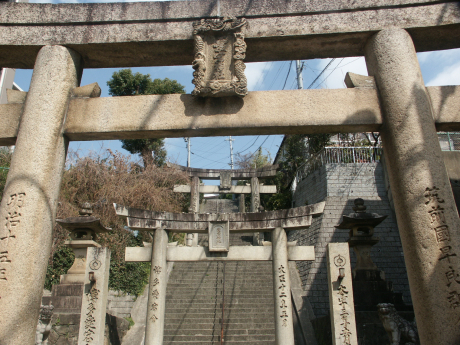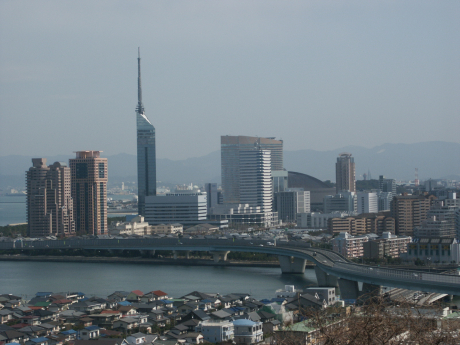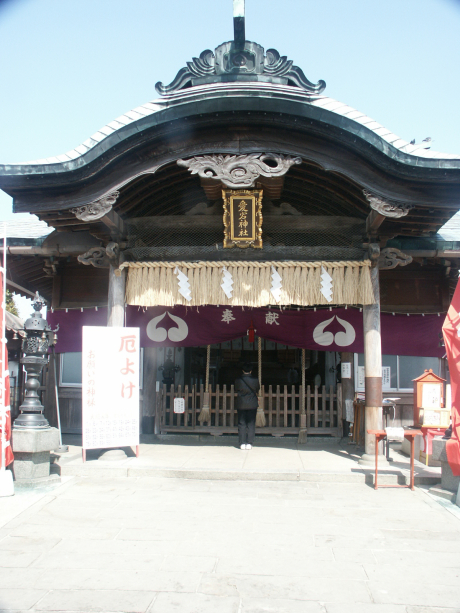 Another wonderful site that many people should see is Atago Shrine, which offers from the top of the 68m Mt. Atago a spectacular view of the western area of the city, as well as Hakata Bay and Fukuoka Tower. You can also get an excellent view of Nokonoshima and Shikanoshima when the weather is good. This shrine is said to be the oldest in Fukuoka City, going back to the year 72 A.D., and until 1901 was known as Washio Shrine. While there are over 900 Atago Shrines across Japan, this one is the 3rd most important after the ones in Kyoto and Tokyo. Unfortunately, this wonderul site is nearly completely overlooked or ignored by the most popular travel and tourism books and guides. Entrance is free and if you have the time is definitely worth a visit. There are also many smaller shrines nearby on the way up. Some of the best times to visit are usually late March to early April during cherry blossom season, with over 2000 cherry trees that are also illuminated after the sun goes down, as well as usually from late November when the autumn leaves change color. The first week of the year is also very active with over 700,000 people visiting the shrine. It's also a popular place for couples on dates looking to get away from the crowds. From 1928 to 1943 there was a popular cable car going up to the top, but was closed to use the metal in Japan's war effort.
Just get off the subway at Muromi Station (Exit #1 or 6), walk west 4 minutes across the bridge and take the stairs going up on your right when you see the stone torii gate. By bus it's a 5 minute walk from the Atago-Shita bus stop. If you want, there is a winding road which you can take instead of the stairs. Address: Nishi-ku, Atago 2-7-1; Tel. (092)881-0103

Odo Park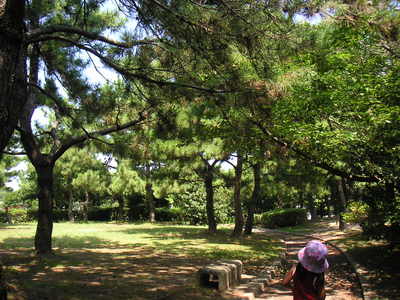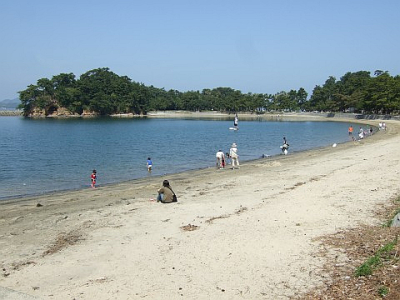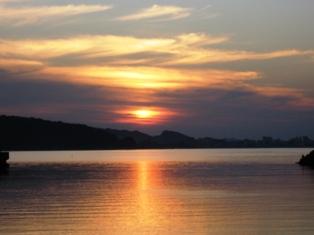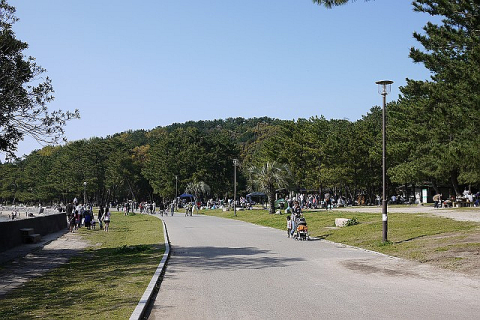 Way off in the western area of Fukuoka City, about 25 minutes on foot (5 min by taxi) northwest of Meinohama Station lies Odo Park by the water, and offers a great view of the water and lots of room to walk around. It was established in 1942, and there is some paid parking there (charge 100 yen/hour; max 500 yen) but on weekends may be full; there is also a yacht harbor next to it with paid parking (100 yen per hour). It's especially good for kids to run around, take a few short hikes, enjoy the ocean view, see the Odo Shrine, and watch the sunset over the water. If going on foot from the station you can also stop by Kotoku-ji, another famous Rinzai Zen temple. The park also offers a large grass field, baseball diamond, BBQ area (charge 100 yen/person), and play gym for younger children. Open 9AM-5PM Oct-Mar; 9AM-7PM Apr-Sep. Address: Nishi-ku, Odo 2-1855-1; Tel. (092)883-3510.

Nagahama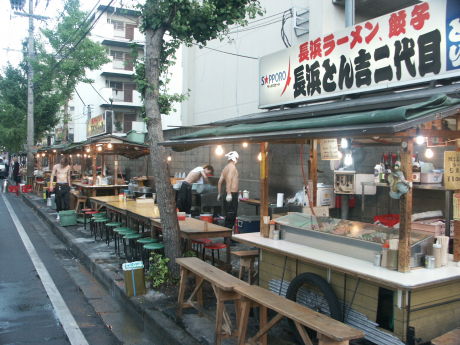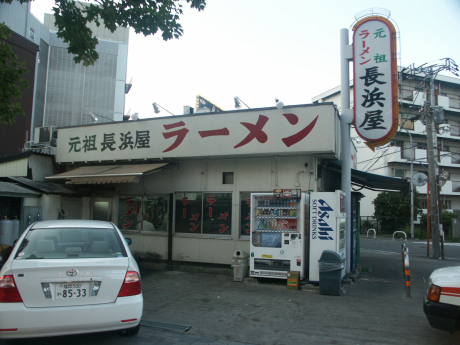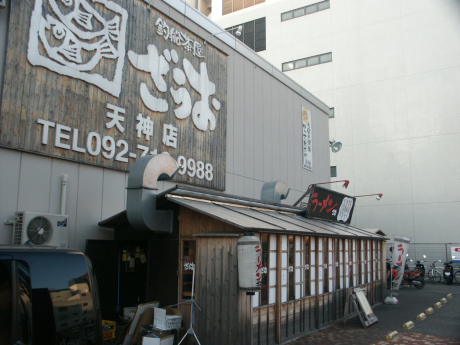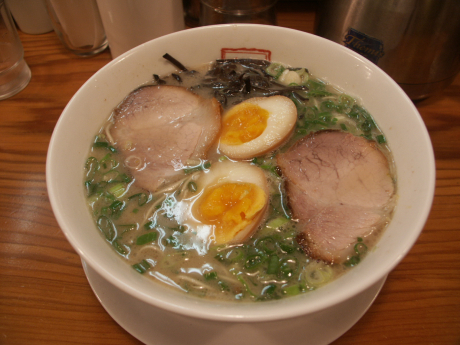 Just past Oyafukodori towards the ocean, you might notice a pungent combination of butane gas and burning pork fat. Most likely that is coming from Nagahama, a street with a huge collection of Hakata ramen stalls and small restaurants. Hakata people take great pride in their ramen, which is based on a pork soup broth and noodles, and often not much more. Along the Naka River in Nakasu at night you will also see a long series of stalls called yatai, but Nagahama is more where the action is at (though they can't compete with the river and bright lights).
Here's a look at the Nakasu Yatai:

Seinanmori no Kohan Koen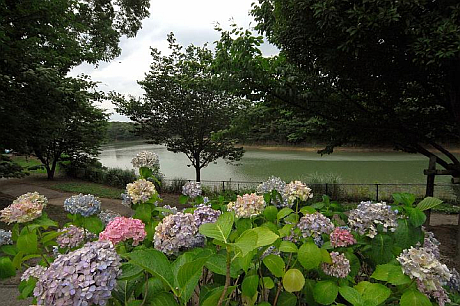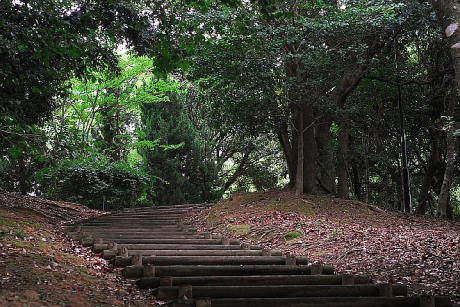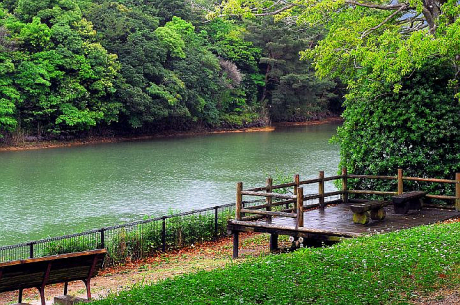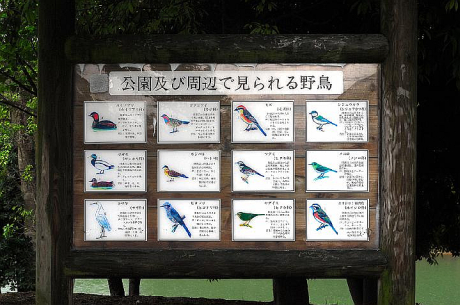 Up to now you may have noticed that most interesting sites are around the northern part of the city. But the southern area has a few great places too, hardly mentioned elsewhere. One of them is a relatively new park officially opened in 2008 and is a stone's throw from Fukuoka University's main campus. At Seinanmori no Kohan Park there are sports fields, a bamboo grove, large ponds, playgrounds, open fields, cherry blossoms in spring, and a habitat for at least 12 kinds of wild birds. Its carefully scupted landscape and flowers also make it a beautiful sight. Unlike some other parks though there are more rules; the park is open Oct-Mar from 9AM-5PM, and Apr-Sep 9AM-7PM. Bicycling through the park is not permitted, nor BBQs or fireworks. Access is easiest by either the Nanakuma Subway Line, 5 minutes on foot (about 450m) from the Umebayashi Subway Station (use Exit #1), or 7 minutes on foot (600m) from the Nanakuma Subway Station (take Exit #2). Address: Nanakuma 6-Chome, Jonan-ku; Tel. (092)863-7929.

Hanahata Engei Park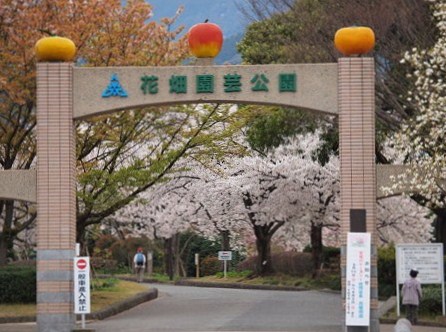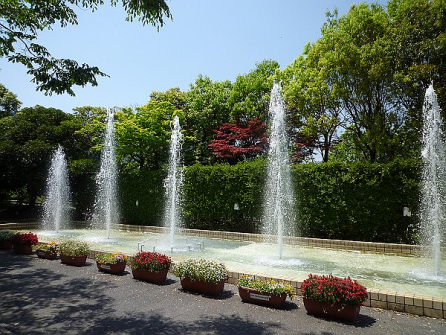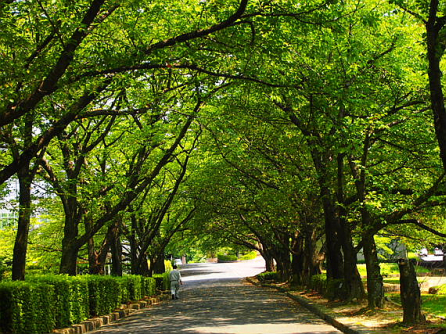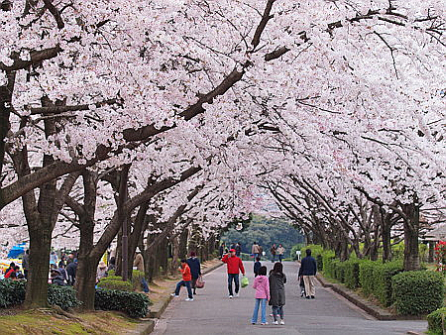 Sitting on what used to be a prefectural government agricultural research site, Hanahata Engei Koen (Park) was officially established in 1984 and proves again that while not famous like a lot of older places in the northern half of the city, it has a beautiful natural character unique to itself. It is called a park of flowers and fruit trees, 14.7 hectares large, with over 1300 fruit trees that in season you can pick yourself to buy. It even has a hothouse with 70 kinds of tropical fruit. In addition, it has a wide open lawn, a rest house, a flower field, fountain area and observation area of Fukuoka City. Access: One of the easiest ways is by Nishitetsu Bus #59, from the Tenjin Core or Yakuin Station bus stop (buses run every 40-60 minutes depending on the day). Or from Hakata Station get on the bus bound for Kashibara Eigyosho, and exit at the Hanahata Engei Koen Iriguchi (about 55 minutes). Parking is available for 300 yen. Entrance free, open 9AM-5PM, closed Mondays. Address: Kashibara 7-571-1 Minami-ku; Tel. (092)565-5114.

Konoha Mall Hashimoto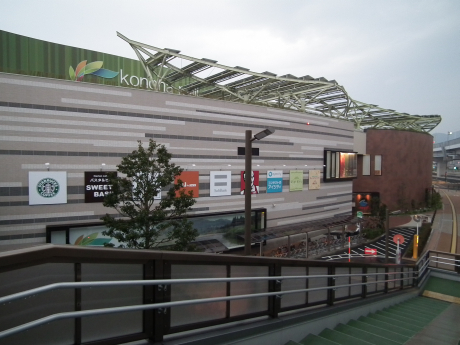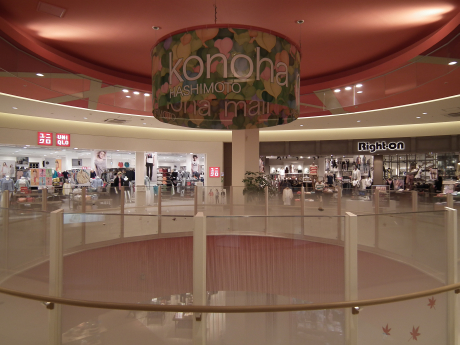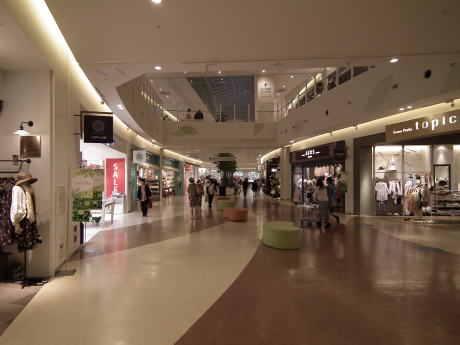 If you thought that there'd be nothing at the end of the new Nanakuma subway line and the only benefit is easier transportation for those living there, here is a surprise: a new large American style shopping mall with rows of shops for the spendthrift masses. For Japanese standards it is quite large and bright, and easy to get lost in the massive parking lot at the top. It doesn't have the personality and charm of Canal City, but even its vanilla character is a sharp contrast to the older pedestrian shopping streets that are still around. The easiest access is through the subway to the final stop at Hashimoto Station; from there it's a walk across the street.

Higashihirao Park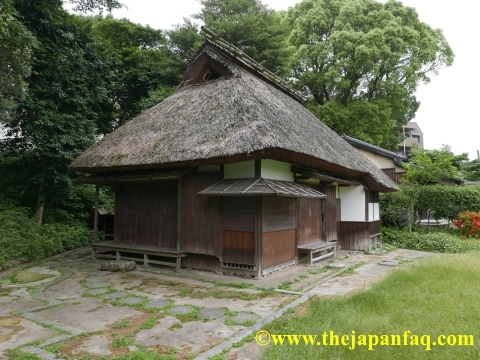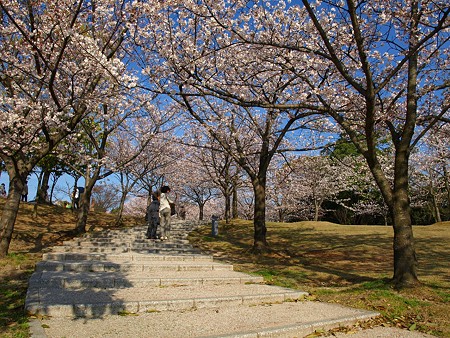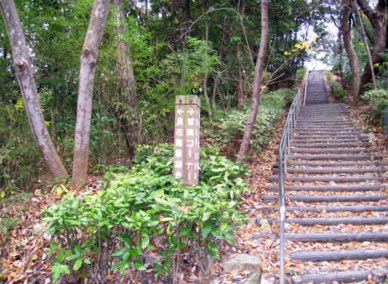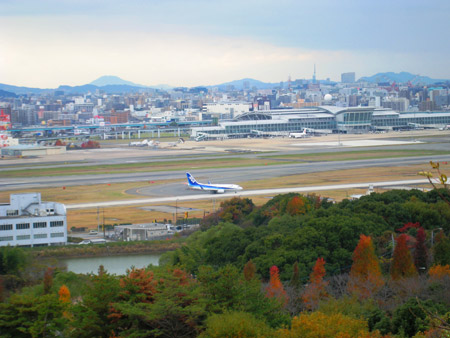 Higashihirao Koen (Park) or "Hakata-no-Mori" is just east of the airport with a large focus on sports. It is a large 94 hectare park that has the Level-5 Stadium holding 22,000 people and home of the Avispa Fukuoka soccer club. There is also an olympic size swimming pool, gymnasium, aerobics studios, tennis courts, ice skating facility (Nov-Apr), plus outdoor slides and gym for children. Most facilities require a small fee. In springtime there are also over 1700 cherry blossom trees in bloom. Access: By subway, take Exit#4 at the Fukuoka Airport Station; or by bus take Bus 39B to the Higashi Hirao Koen-iriguchi bus stop. Address: Hakata-ku, Higashihirao-Koen 2-1-2; Tel 092-611-1515

Nanzoin Great Buddha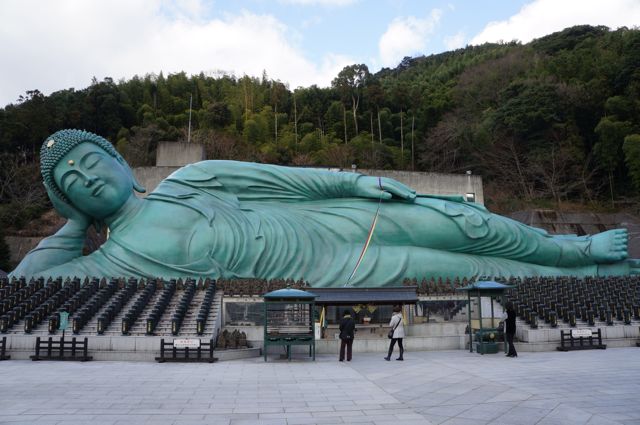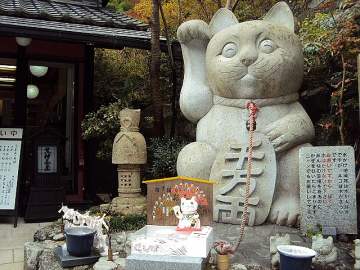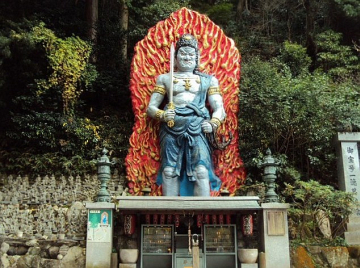 While technically not in Fukuoka City itself, Nanzoin is only 20 minutes by train from Hakata Station in Sasaguri Town. This temple is so fantastic and so unknown it should be classified a state secret. Here you will find one of the largest bronze statues in the world, and few people in Fukuoka have ever heard of it. It is well worth the extra effort to see it. From Hakata Stn. take the Sasaguri Line (usually Platform #8) to Kido-Nanzoinmae Station, from there go left and it is 3 minutes on foot. Admission is free (500 yen to go inside the statue). [1035 Sasaguri, Sasaguri-machi, Kasuya-gun; Tel. (092)947-7195]

Hakata City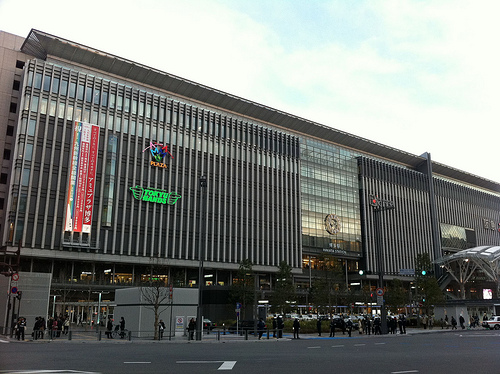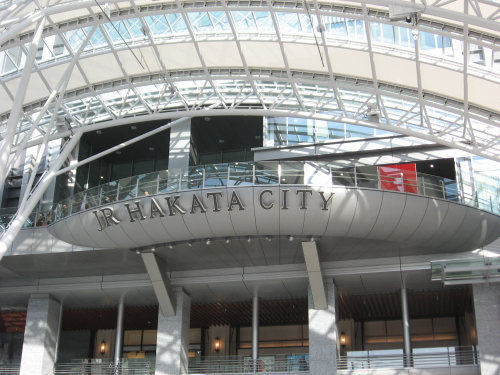 One of the newest developments of Fukuoka is Hakata City, a large expansion of the Hakata train station into a giant shopping mall, with scenic views from the building roof, as well as lots of restaurants and stores. It opened in March, 2011 and previously was just a humdrum train station that looked like so many others in Japan. But with the bullet train line completed and going all the way to Kagoshima, there needed to be a little more reason to stop by Fukuoka City rather than just go rolling right on through. It is giving Tenjin a little more competition as a hot spot of the city and well worth looking through if you have the time.


More Places to See
While maybe not at the top of the list, for those with more time there are some other places to see according to your interests.
Yusentei was a villa for the 6th lord of Fukuoka, Kuroda Tsugutaka, built in 1754. While normally such places were taken down after someone died, this one has survived, and offers a beautiful look at a traditional pond, garden, and home. It is between Ropponmatsu and Aburayama, about 1 minute south on foot from the west side of the large Daiei Sasaoka store, by the river. Easier access is by bus: from Hakata Stn. or Tenjin, take Nishitetsu Bus #12 to the Yusentei bus stop, and walk 5 minutes. By subway, while closer to the Chayama Station, the twisted residential roads between the station and garden are hard to navigate, so it is easier to find from the Ropponmatsu Stn.: walk south down Aburayama Kanko-Doro 25 minutes until you see the Daiei. Address: 1-46 Yusentei, Jonan-ku. Admission: 200 yen; closed Mondays, open 9AM-5PM. Tel:092-711-0415.
Just across from Sumiyoshi Shrine on the north side is another example of a traditional Japanese garden; this one was a wealthy merchant family's 2nd home and was built in 1906. It also has a traditional Japanese tea room. Address: 2-10-7 Sumiyoshi, Hakata-ku (12 min on foot from Hakata Stn., or 2 min. on foot from the TVQ-Mae Nishitetsu loop bus stop; or 7 min. on foot from the Hakataekimae 4-chome Nishitetsu bus stop or 5 min. on foot from Sumiyoshi bus stop). Addmision: 100 yen; closed Tuesdays, open 9AM-5PM. Tel:092-262-6665.
Sumiyoshi Shrine
On the south side across the street from the Rakusuien Garden is Sumiyoshi Shrine, and while you will find over 2000 Sumiyoshi Shrine across Japan, this one was the first and one of Kyushu's oldest. Its history goes back to at least the 8th century, and the architecture is noteworthy for its "Sumiyoshizukuri" style, which is older than when Buddhism was brought into Japan from Asia and influenced Japanese building techniques. Its main hall was rebuilt in 1623. Address: 3-1-51 Sumiyoshi, Hakata-ku. Directions: see above for Rakusuien. Tel: 092-291-2670.
Yanagibashi Fish Market